Chrissy Teigen Had An Absolutely Perfect Response To Video Of Her Super Bowl Nip Slip
The fun-loving supermodel might have had the best time ever.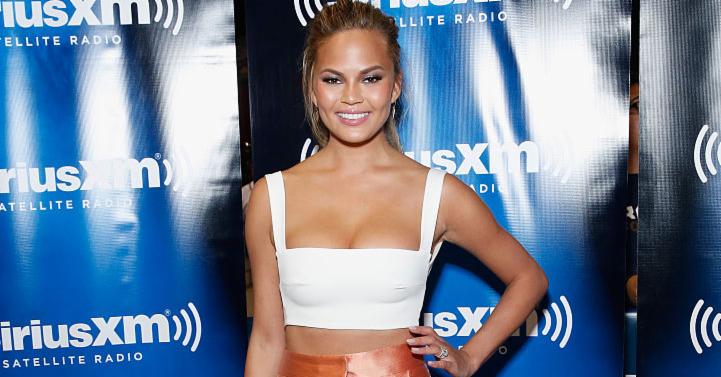 Getty
Supermodel Chrissy Teigen is a straight-up superstar, both on the runways and especially on Twitter, where she regularly entertains and enlightens her nearly 4 million followers.
But while taking in the historic Super Bowl with husband John Legend in Houston, Teigen had the perfect clap back for a brief "nip slip" that has already spawned countless Internet headlines and comparisons to Janet Jackson's famed "wardrobe malfunction."
After somebody tweeted a brief-but-glorious glimpse of Teigen's heavenly bosom that was broadcast on live TV, the 31 year old retweeted it with pride. Screw the haters and #FreeTheNipple, indeed!
https://twitter.com/chrissyteigen/status/828423630308663296
But that's not all. Tiegen also tweeted some scrumptious-looking photos of the nachos, pizza, and hot dogs she was dining on in the stands (scoring even more points for being awesome), and she posted a few funny-as-hell videos.
https://twitter.com/chrissyteigen/status/828443147143409665https://twitter.com/chrissyteigen/status/828379525037834241https://twitter.com/chrissyteigen/status/828461688831737857
Did anyone have more fun on Super Bowl Sunday than the gorgeous Chrissy Teigen? We think not.