Danielle Fishel Is as Stunning Today as She Was as Topanga on 'Boy Meets World'
Celebrate your teenage dream girl's birthday with her hottest pics ever.
There are few women who perfectly capture the vision of a '90s dream girl more than Danielle Fishel, the brunette beauty who captured our attention as the bubbly Topanga Lawrence on Boy Meets World and, more recently, Girl Meets World. 
Fishel's come a long way since her final appearance as everyone's ultimate teenage crush in 2000.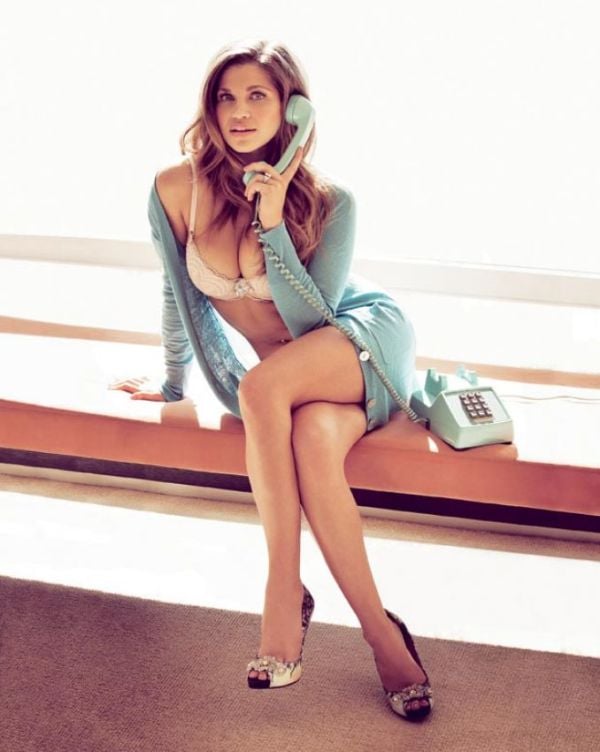 She's appeared in several National Lampoon films, landed a starring role in the controversial drama Boiling Pot, and appeared on the cover of Maxim as our April 2013 cover girl following news of a Girl Meets World reboot, which was cancelled to the dismay of many after its third season. 
When the now-38-year-old stunner decided to reprise her role as Topanga alongside Ben Savage, she admitted that, to some people, she'll probably be Topanga forever — and she's perfectly OK with that. 
"It's easy to remember," she told the Daily Beast of being mistakenly called by her character's name on the street. "That's part of the reason why it's never surprised me or bothered me that somebody doesn't know my real name. What's easier to remember, Danielle Fishel or Topanga? Topanga sticks with you."
Topanga's certainly stuck with us, and the talented Fishel's only become more beautiful in the intervening years. Join us in celebrating the glory of our ultimate '90s dream girl, our beloved Topanga, forever and ever. 
It's a damn shame she recently got engaged, to Drop the Mic executive producer Jensen Karp. Sorry Cory!
" tml-embed-width="480″ tml-embed-height="346″ tml-render-layout="inline