A Visual History of Gal Gadot
Check out the "Wonder Woman" star's hottest shots of all time.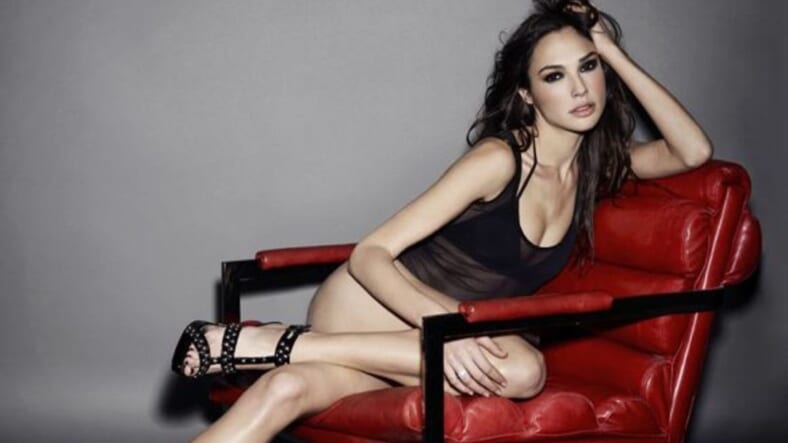 (Photo: Maxim)
Gal Gadot is now one of Hollywood's biggest stars, but she had a fascinating history before shooting to global fame as Wonder Woman.
At 18, the 5-foot-10 stunner was crowned Miss Israel, her obvious beauty and brains being the reasons why. Then, she served her compulsory time in the Israel Defense Forces, which explains why she looked so comfortable wielding a gun in The Fast and the Furious movies.
But Gal was a Maxim favorite long before hitting it big, even appearing in our 2007 magazine feature that spotlighted the Women of the Israel Defense Forces seen in the gallery above, which surely served as a precursor to the Instagram feeds that now spotlight countless IDF beauties. 
Gal also studied law and international relations in college, becoming one of Israel's top fashion models on the side (no biggie). She left her studies to pursue a career in Hollywood, and the rest is history.
Her undeniable breakout what nabbing the title role in 2017's standalone Wonder Woman movie. It was one of the most critically acclaimed superhero movies of all time and earned a fuckton of cash at the box office, grossing over $820 million worldwide.

For a time, it was the top-grossing superhero origin movie of all time, but its record has just been broken by Black Panther. But then again, Wonder Woman II has yet to reclaim the throne.

Check out the greatest photos of Gal Gadot in the slideshow above.
" tml-embed-width="480″ tml-embed-height="230″ tml-render-layout="inline