Gigi Hadid Strikes Back at Instagram Body Shamers
The beautiful supermodel is defending her leaner body against Instagram trolls.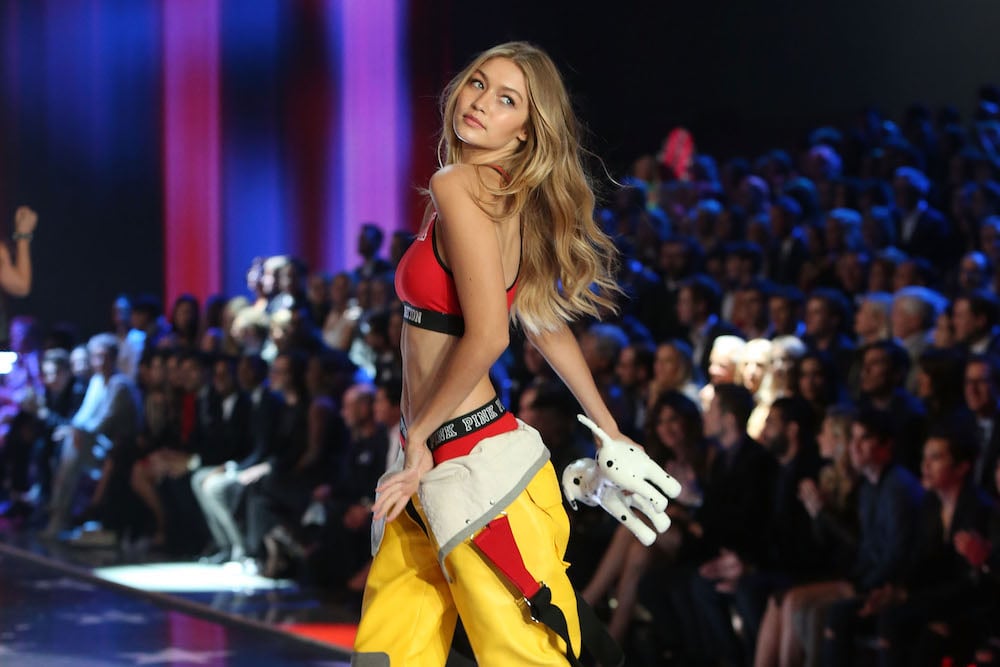 Supermodel Gigi Hadid has had her run-ins with hopelessly lame "body shamers" before, specifically for being curvier than your average runway model, but her most recent encounter is the most ridiculous yet.
After posting a picture of her reflection in a window while on vacation, one shrill keyboard warrior pointed out that Gigi looked thinner than usual, and griped that the statuesque stunner had lost too much weight.
The model  spared no time in "clapping back."
"It's called growing up," Gigi wrote. "I loved my body as a 17-year-old athlete and I love my body now. Yes, I've lost some 'baby fat,' but muscle mass from my intensive volleyball training in high school has changed over the years into lean muscle from boxing, and work stress can have its affect [sic], but purposefully changing my body has never been my thing. I still eat what I want, I'm still strong, and I'm still healthy."
"Your comment won't get me down," she continued, "but next time, please think about the young women who may read body-judgement comments and judge themselves as they see their bodies growing and therefore naturally changing, too."
First, Gigi has to defend her curvier figure on the 'gram, and now she's being goaded into the very opposite. Even though we're glad Gigi gave this toad a piece of her mind, you just can't win with these people.
Below, an accurate depiction of Gigi brushing off this troll.
" tml-embed-width="600″ tml-embed-height="420″ tml-render-layout="inline