All 5 Kardashian Sisters Stripped Down for the Latest Calvin Klein Underwear Campaign
Kim, Khloé, Kourtney, Kendall and Kylie posed for one hot family portrait.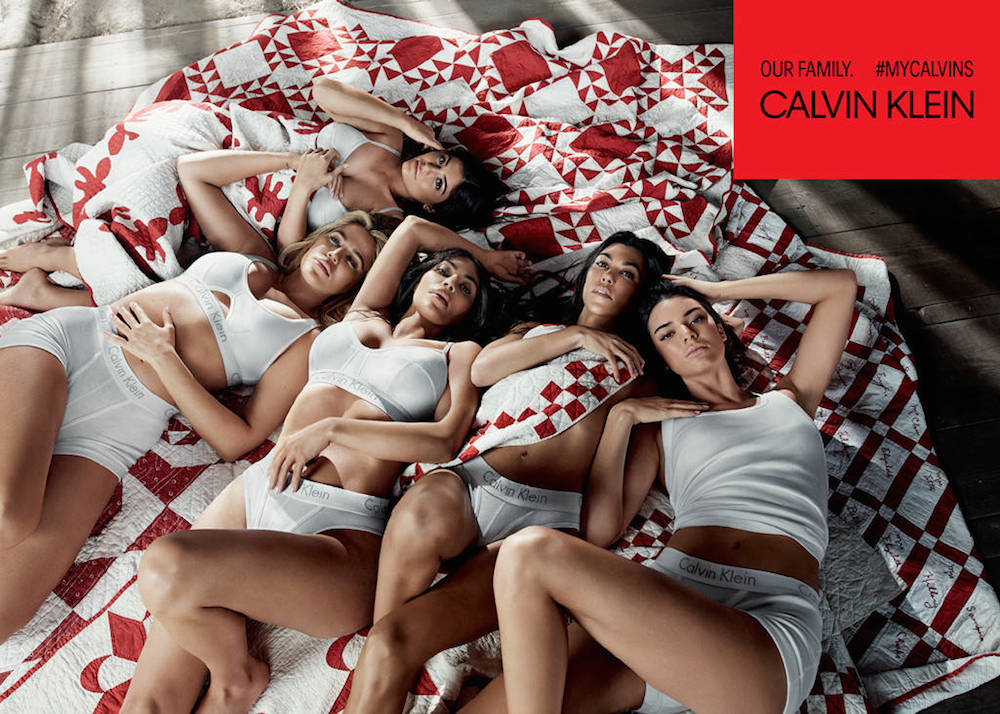 Calvin Klein isn't just about waifish models looking glum in white underwear… the brand is also about family.
Don't believe it? Check out the new Spring 2018 #MYCALVINS campaign, which features all the Kardashian and Jenner sisters bundled up on a patchwork blanket in their underwear.
https://www.instagram.com/p/BeQmhgkB3q7
This is certainly not what our family reunions look like! And where's Rob?
There is also an accompanying video of America's most infamous sisters, where they play a tell-all game of "Never Have I Ever." 
Did you know Kendall has never dyed her hair? Neither did we!
https://www.instagram.com/p/BeQlzqunn1S
In one shot taken by Willy Vanderperre, the sisters model cut-out bralettes and boyshorts. In others, they show Calvin Klein bodysuits, denim trucker jackets and blue jeans.
Kendall has been a favorite of the brand for some time. Check out some of her past CK ads, here:
https://www.instagram.com/p/BBDHdX2Dow4https://www.instagram.com/p/BOVZOXwjehb
Her gig for Calvin is going better than that one for Pepsi.