Kendall Jenner Reveals Exactly Why She Loves Going Topless
"I love my tits being out. It's like, one of my things."
" tml-render-layout="inline
If a topless Kendall Jenner billboard has ever caught your eye, prompting you to think, "Man, this young lady sure loves having her tits out," then well observed! The 20-year-old supermodel tells W magazine that she, indeed, loves just that.
Recounting walking the Marc Jacobs runway in a semi-sheer, nipple-baring sweater in 2014 (which many say solidified her status as a top model), Kendall told W she was chill as hell about it:
I actually surprisingly was not nervous, not extremely nervous. […] My biggest concern was definitely falling. And then my tits were out. I don't know why I wasn't nervous about that. I was really excited about my tits being out, actually.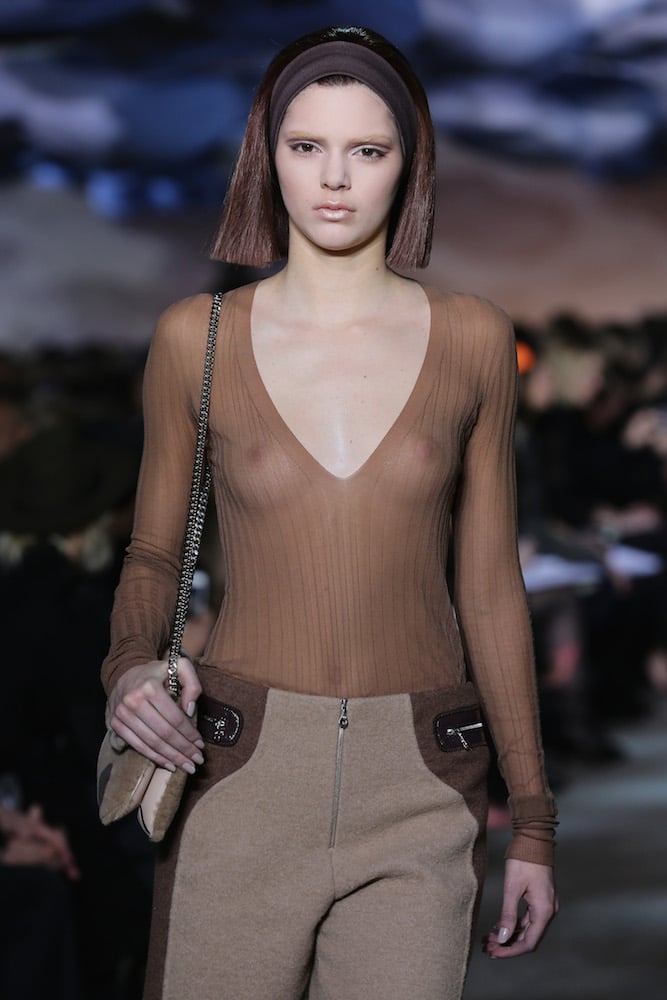 When prodded to say why she was hyped to free her nipple before the fashion world, KJ let it be known:
I don't know. I'm weird. I love my tits being out. It's like one of my things, I guess.
It's an unusual confession, no doubt. But we're loath to say there's anything "weird" about loving your tits being out, or even having that be "one of your things." We all have our quirks, but some, like Kendall's, happen to be far sexier than most.
In fact, we've seen this before.