LeBron James Just Got Busted Sliding into the DMs of This Smoking Hot Instababe
OK, King, we get it.
Left: Heidi Hoback
LeBron James, what are you doing? 
According to Instagram hottie, hunter, and angler Heidi V. Hoback, King James would like some hunting lessons, and he'll trade basketball pointers for it. No, seriously.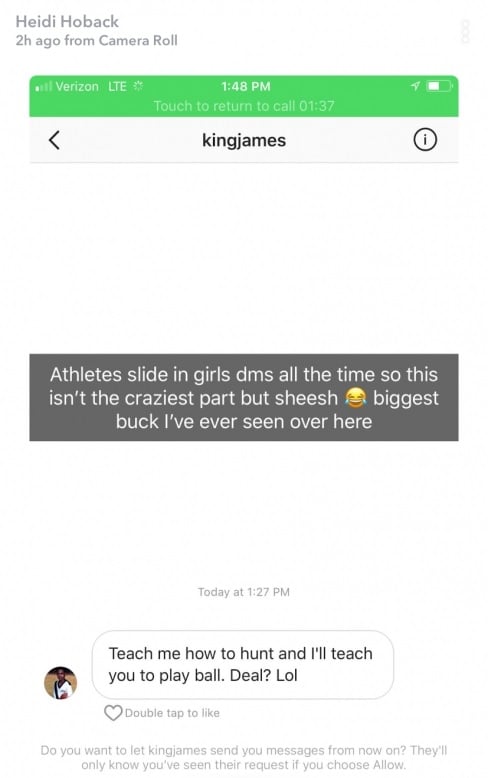 That wasn't all, apparently. Hoback had an entire conversation with the King, in which she was even more communicative than he was. 
Only thing is, she censored her own part of this exchange with skulls, so go figure as to what she had to say to him. She can act like she's brushing off one the premiere NBA stars of the day if not of all time if she wants with her snap captions—she might have been a little more interested than she wanted her followers to know.
Here's the thing: who can blame the Cavs legend for an interest in her? Heidi Hoback already has a strong following on Instagram and there's a good reason—she's one seriously curvy stunner.
So let's put you inside LeBron's head a little just by posting some highlights from her Instagram below.
" tml-render-layout="inline
" tml-render-layout="inline
" tml-render-layout="inline
" tml-render-layout="inline
" tml-render-layout="inline
" tml-render-layout="inline
" tml-render-layout="inline
" tml-render-layout="inline
" tml-render-layout="inline
" tml-render-layout="inline
" tml-render-layout="inline
" tml-render-layout="inline