Check Out the Hottest Shots of Prince Harry's Fianceé, Meghan Markle
In a few short days, the former actress will be a princess.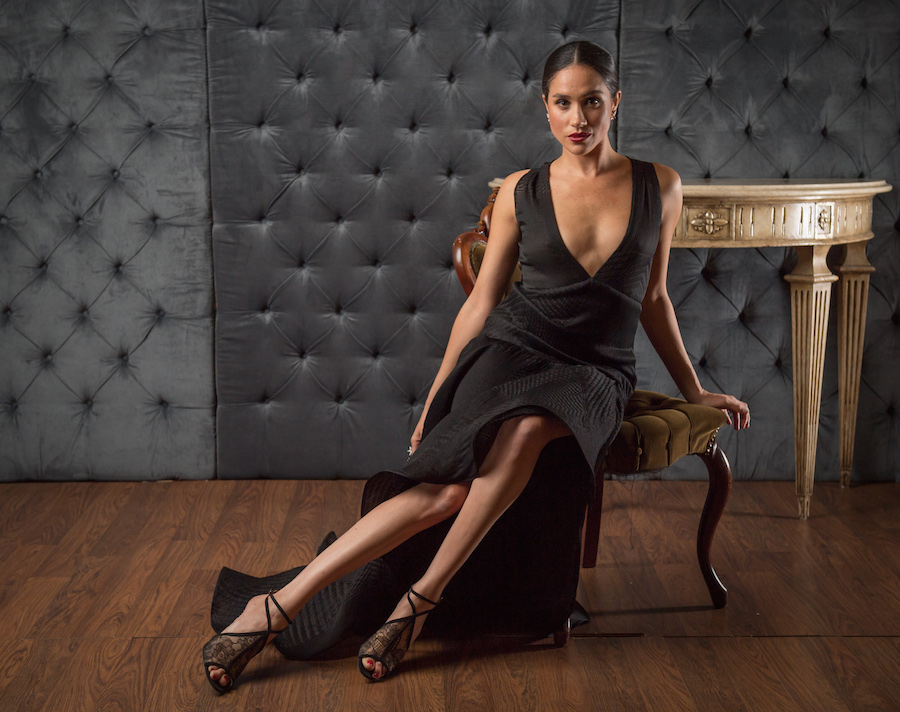 (Photo: George Pimentel/Getty Images)
Blimey! The Royal Wedding, between Prince Harry and Suits actress Meghan Markle, will take place on Saturday, May 19th… unless Princess Diana's ghost objects. 
Kensington Palace first publicly confirmed news of their relationship in 2016, and the couple officially announced their engagement in November 2017. 
Meghan's father is set to walk her down the isle at St George's Chapel at Windsor Castle in an exclusive gathering of 600 guests. 
No politician, including British Prime Minister Theresa May or President Donald Trump, will attend, although Quantico actress Priyanka Chopra was invited by her old friend Meghan.
The Duke of Cambridge, Prince William, will serve as Harry's Best Man, and an African-American bishop will deliver an the address as to reflect the mixed heritage of the couple (Meghan is American and bi-racial).
Oh yeah, and the Spice Girls will be there. Sadly, they won't perform. 
The world was instantly captivated by Meghan Markle after she, not Harry, led their first official interview with the BBC.
She'd make an excellent Queen… if six other people were to die first. 
For the past seven years, American audiences have enjoyed watching smart and sexy Meghan Markle play a paralegal on Suits, the lawyer-riffic USA Network series. Before that, she had a notable appearance as a "briefcase girl" on Deal or No Deal. 
https://www.youtube.com/watch?v=rb7jGSUr8bA
However, the 36-year-old actress was subjected to a barrage of British tabloid scrutiny when she began a relationship with Buckingham Palace's resident red-headed bad boy, Prince Harry. 
Attacks were waged against her mixed-race heritage, U.S. nationality, some of the more risqué scenes she shot in Suits (which were re-shared on PornHub) and her character in general. The press became so vitriolic, the Royal Family even released a statement calling for a ceasefire.
There has been more controversy in the lead-up to the big day. Meghan's estranged half siblings have repeatedly bad-mouthed her in the press, and Meghan's father was even caught staging paparazzi photos, potentially for money.
Congratulations to both on weathering the storm and going the distance. Above, see the soon-to-be royal's hottest ever shots ever.