Mia Khalifa Just Dropped a Tasty Topless Pic to Celebrate #NationalPizzaDay
Yum.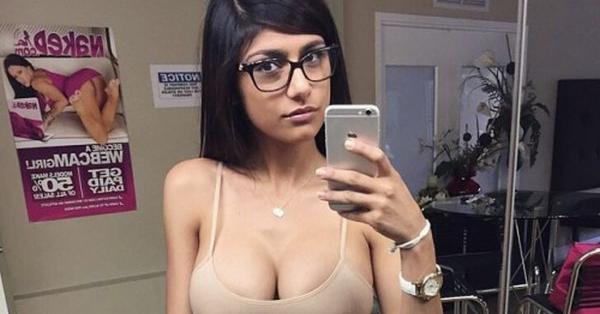 Photo: Twitter
Mia Khalifa just hit her fans with a mouthwatering photo to celebrate #NationalPizzaDay. 
Wearing only shades and a couple of pepperoni slices, the well-endowed former porn star showed she's clearly a fan of this dubious holiday.
It took less than an hour for the post to rack up a quarter-million likes on Instagram and one extremely NSFW response on Twitter. 
https://twitter.com/realschlonglord/status/962042762995511298
Since we're on the topic of hotties and pizza, why not revisit these equally delicious videos from "food porn" creator Chris Applebaum featuring Instababe Kelsie Smeby?
https://www.instagram.com/p/BWs0dHVlIw6https://www.instagram.com/p/BWxdej9Fgp8https://www.instagram.com/p/BW0F8IsFFBY
Enjoy your carbohydrate-fueled holiday, everyone!