Ex-Porn Star Mia Khalifa Wants to Be Just as Sexy as Salma Hayek When She Gets Older
Can you blame her?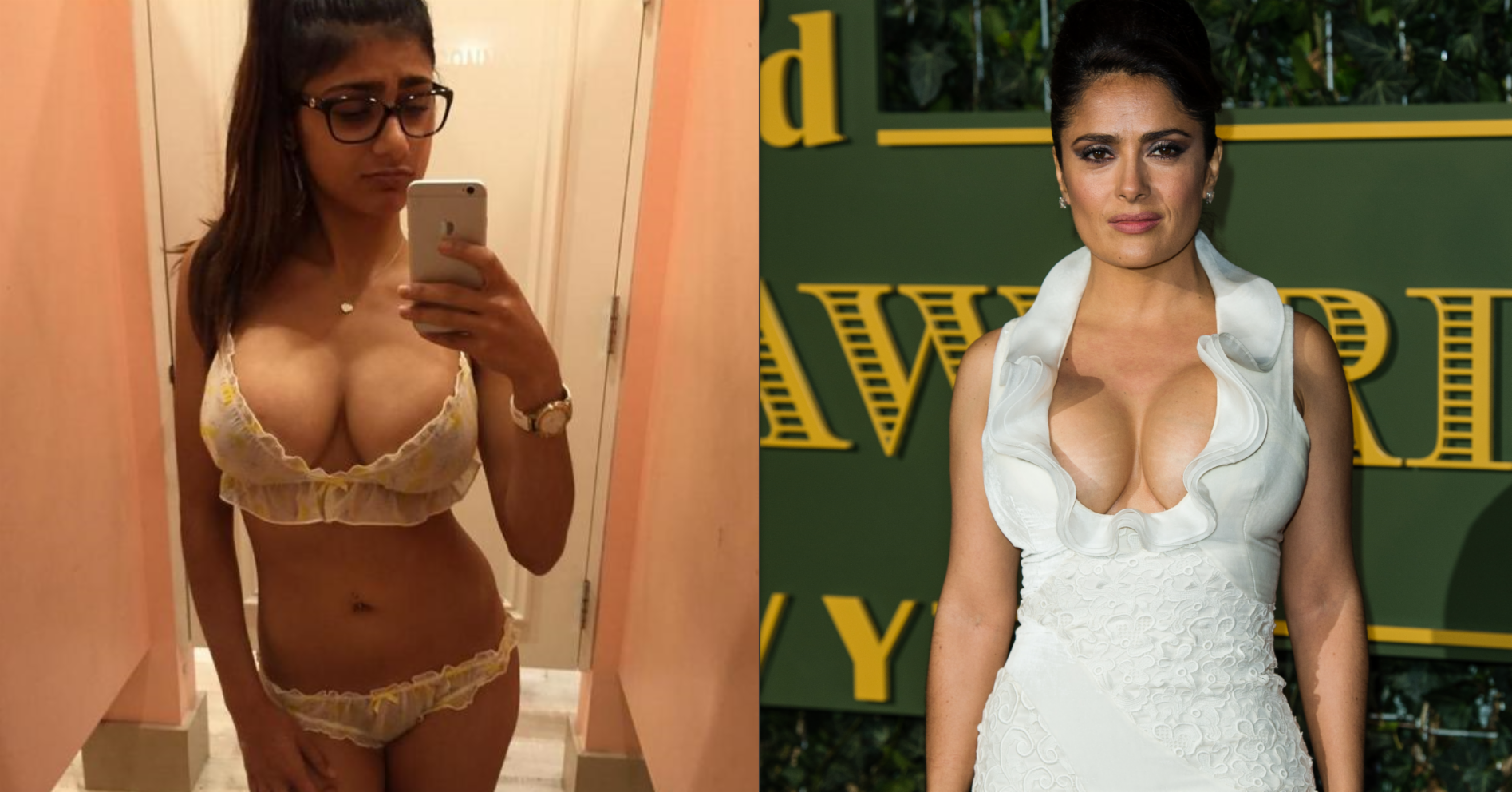 Left: Instagram/notthefakemiakhalifa
There's no denying that Salma Hayek is one of the most gorgeous actresses to ever grace the silver screen, and even buxom sports fanatic Mia Khalifa knows it. 
The former porn star posted an eye-popping picture of the Desperado actress dressed in a purple Gucci gown taken at the 2015 Cannes' film festival. In the caption, Khalifa paid Hayek some serious props. 
https://www.instagram.com/p/BYTyc55jE5Z
"How I'm trying to be at 48," she wrote. We're sure she's not alone. 
There are some similarities between the two beauties. Both have an incredible figure and clearly work pretty damn hard to keep it that way. 
https://www.instagram.com/p/BWs5aBzjbnghttps://www.instagram.com/p/BX8awzmh_n2
Technically, they've also both been in movies, although Khalifa's were a little more… risque. But if looking like Salma at age 48 is one of Mia's #lifegoals, she's got a good shot. We can definitely see a resemblance. 
https://www.instagram.com/p/BYBa3BEjpI0https://www.instagram.com/p/BVw_IH0BbqKhttps://www.instagram.com/p/BX3SiYhBYPVhttps://www.instagram.com/p/BXqmarNBj63https://www.instagram.com/p/BX86obRDXdohttps://www.instagram.com/p/BLD9t1LgXpkhttps://www.instagram.com/p/BXolYlYBc3Ehttps://www.instagram.com/p/BQ0N4f4BKAw