Olivia Culpo Tops 2019 Maxim Hot 100
The stunning supermodel, Instagram star and former Miss Universe shines in exclusive photos from Maxim's annual Hot 100 issue.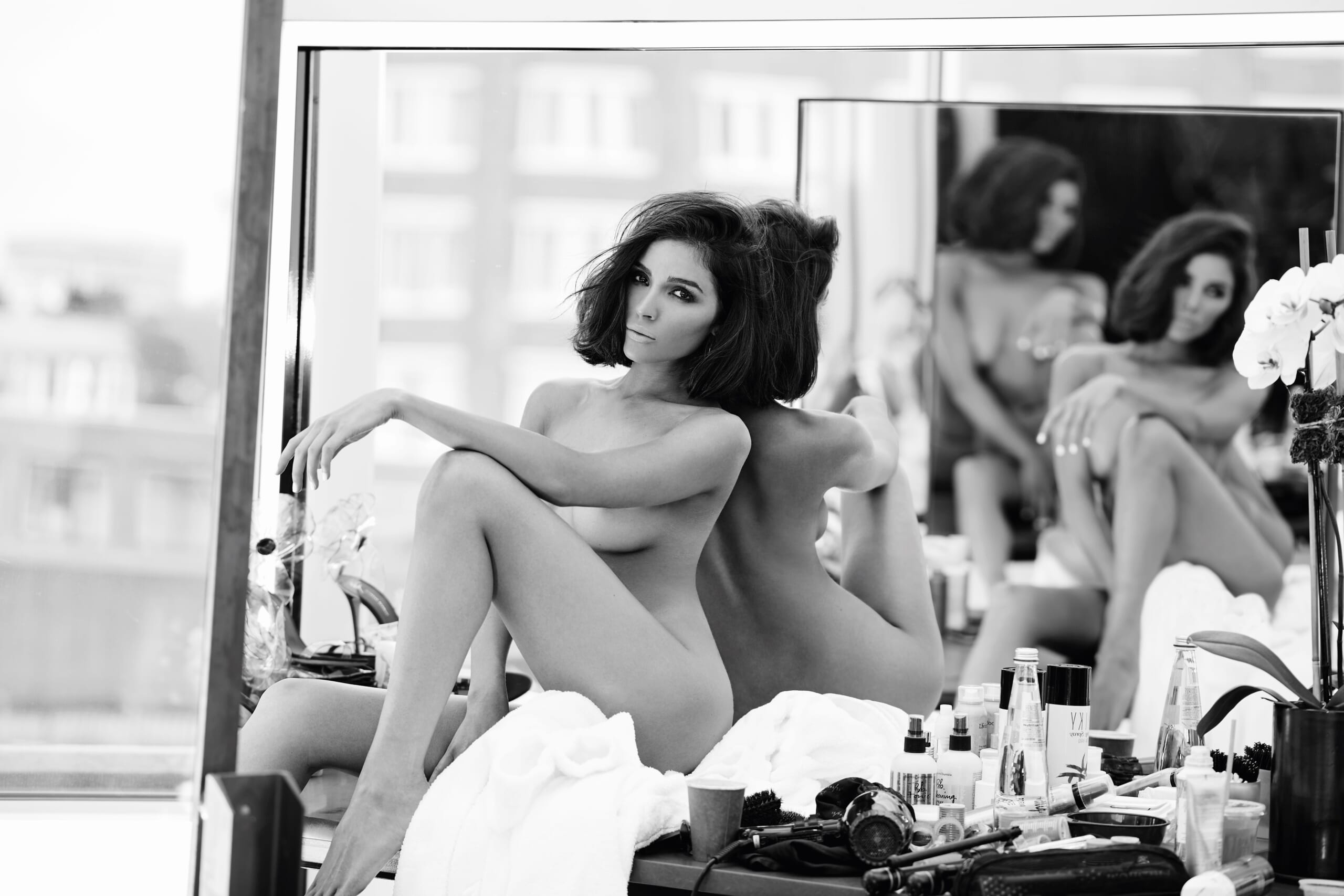 On a whim I pull out my phone, in
search of a midday distraction. Soon, I find my escape: a photo of Olivia Culpo, the social media sensation and former Miss Universe, on
my Instagram feed.
She is posing on the hood of a Mercedes-Benz
G-Wagen in a red crop top, chiseled midriff exposed, like a millennial
pinup. As I scroll through her recent photos, taken on the road to and
at Coachella, my mind leaves planet Earth.
I am now in Olivialand, a
perennially sunny realm of glamour, girl power, and taut skin. I never
want to leave.
"No, not at all," Culpo tells me with a laugh when I ask whether the
photo was spontaneous. "I thought it was so funny because it was so
extra."
We are speaking after she has just returned home to Los Angeles from the desert music festival, which has become a pilgrimage
for anyone with an Instagram following of over 1,000. Culpo is approaching four million.
"Basically, I have
to think of a place where I can go, and [my
friend] takes 50 pictures, and then one is
good enough," she says.
"This is a highlight
reel, and it is a creative outlet. [Instagram]
is not real life."
Not much of Culpo's life seems real these
days. Since winning Miss Universe in 2012,
the radiant brunette has seized that platform to build a multifaceted career spanning fashion, entertainment, and entrepreneurship, fostered by
the aspirational image she cultivates on social media.
She designed a women's collection with the retail brand Express,
which launched this year with four billboards on Times Square. She
has a bevy of new beauty and movie projects, one of them a lead in a
romantic comedy, on the horizon.
She cannot disclose much yet, but
she does share that she recently shot for the Sports Illustrated Swimsuit
Issue on location in Australia, her second appearance in the issue.
Olivia is, of course, celebrating another milestone: snagging the
title of No. 1 on the Maxim Hot 100.
"It's honestly something that I've
always dreamed of since I was so little. It's really humbling," she says
of joining the ranks of past winners like Kate Upton, Hailey Baldwin,
and Stella Maxwell.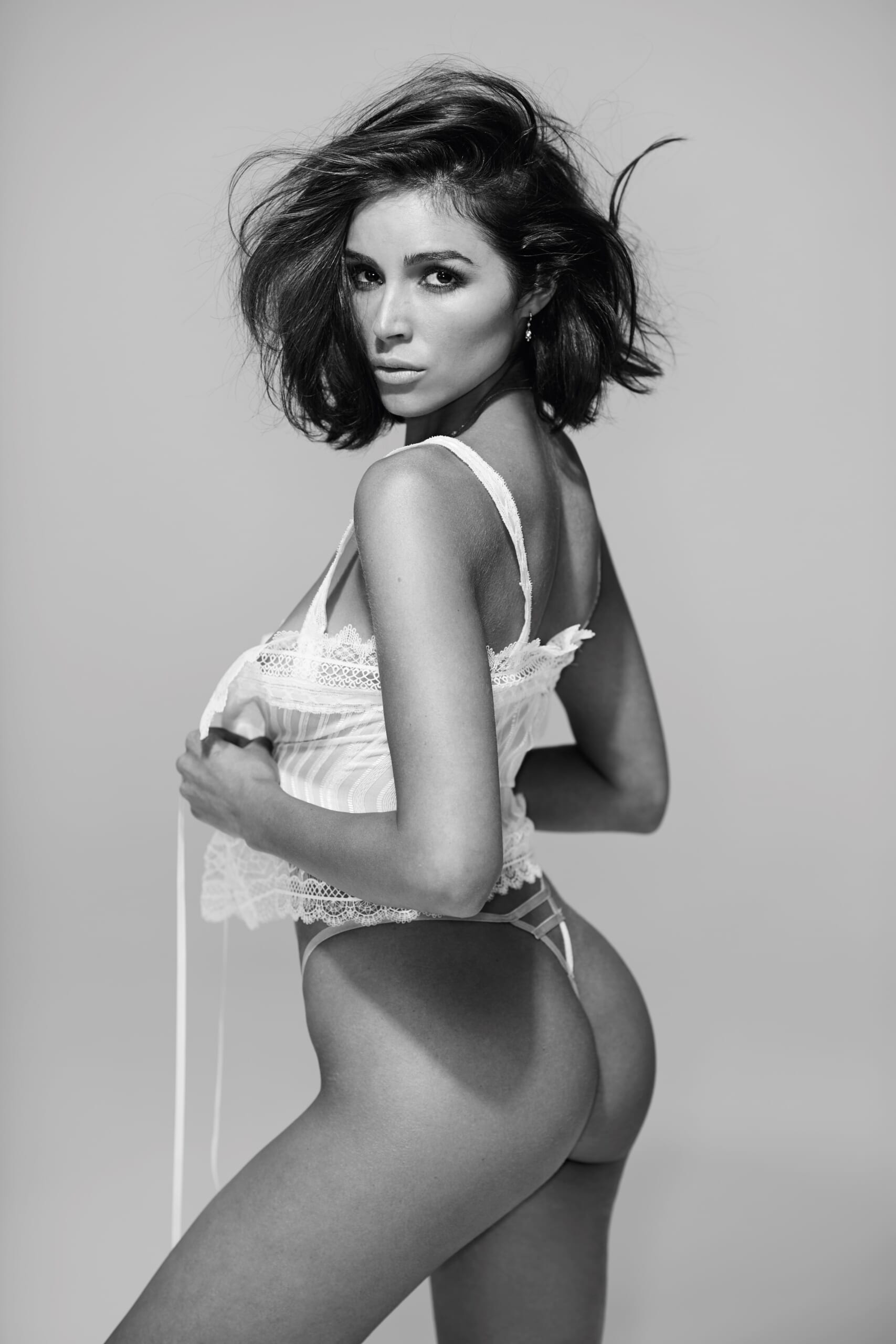 "There are so many women who have been in this
same position before that I have looked up to for so many years," she
adds. "I thrive off the success of other women because a win for one of
us is, in my opinion, a win for all of us."
The multi-hyphenate is also a middle child of five. Raised in Cranston, Rhode Island, a suburb of Providence, Culpo spent much of her
childhood practicing the cello.
When not at band camp, she was reconciling her Hollywood ambitions with the values of her parents, whom
she describes as "musicians," noting that her mother is a "superhippie."
"They always hated the idea of modeling or beauty. Any time I
would want to get dressed up or be girly, my mom would be like, 'Ugh,
why?'" she recalls.
"To them it was a little scary because they felt like it
might be a little vain."
Culpo was a sophomore at Boston University, studying communications and acting, when she decided to enter Miss Rhode Island on a
lark.
"I had so many ambitions, and I felt really out of place in college.
I always wanted to leave because I always
wanted to be doing more things," she explains.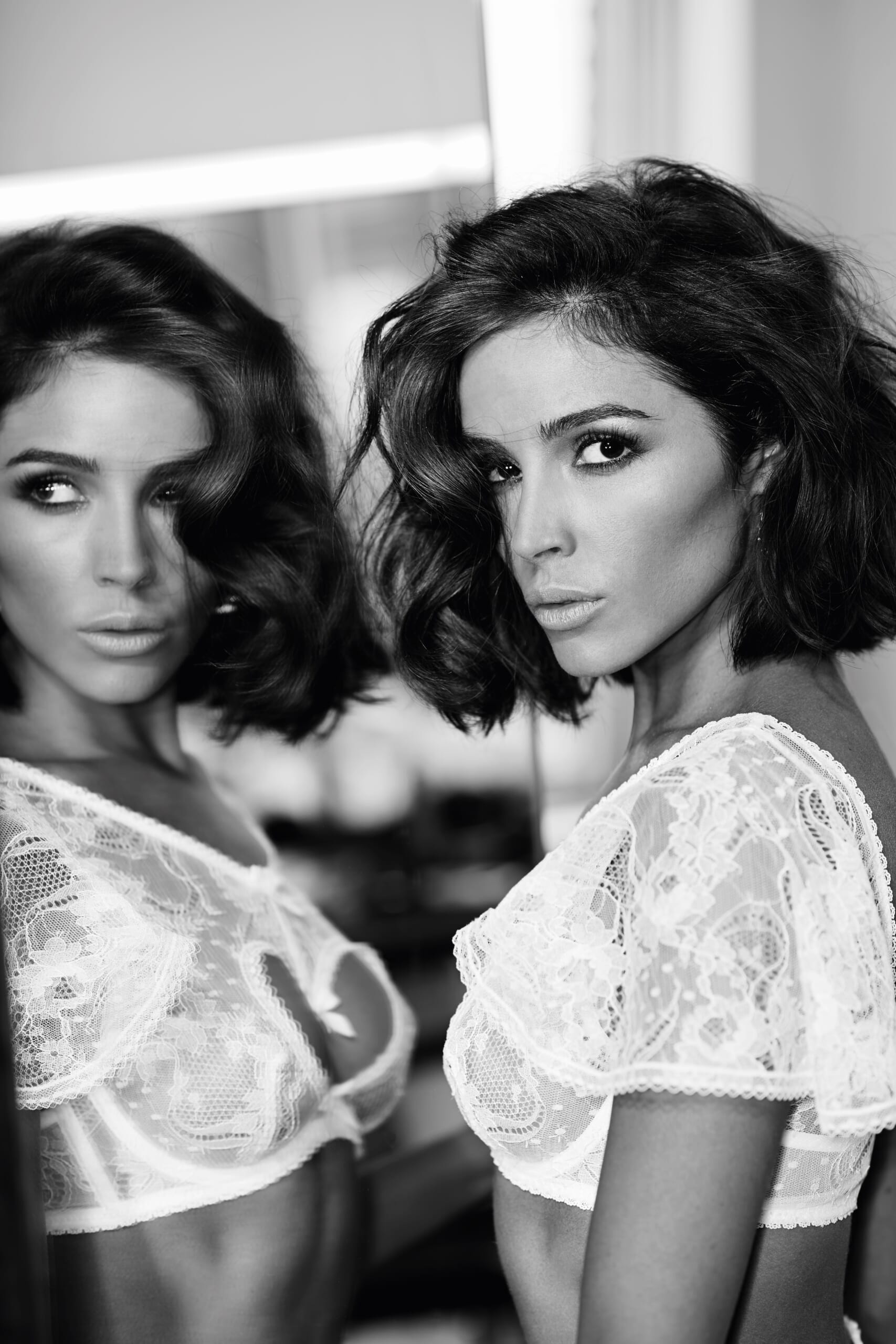 She was already modeling in the
area, but she remained eager to break into
the entertainment industry.
"I also looked
at people like Halle Berry who had been
the runner-up to Miss USA years ago, and
I thought, 'Well, this clearly helped her career so what's the point of not trying it?'"
Culpo attributes her unexpected success to an utter lack of nerves.
Cheekbones carved by the gods could not have hurt.
"I thought it was
just an opportunity to work on stage presence, get in great shape, meet
new people, and work really hard at something to see where I could
land. I really didn't think I was going to win," she insists.
Her family certainly did not add any pressure.
"They didn't even
want to come the day that I won Miss Rhode Island. My dad was listening to the baseball game the whole time," she says.
"Then when I
won, they were like, 'Okay, well I guess this is kind of cool.' Then later
I won Miss USA, and then six months after that, I won Miss Universe.
Then they were like, 'Okay, this is kind of cool.'"
The first Miss USA to win since 1997, the free-thinking Rhode Is
lander became the face of female beauty the world over. Culpo left college and moved to New York. She traveled the globe and committed herself to charity work, supporting organizations like amfAR.
Still, some of her thrilling new life felt preordained.
"It did get a little bit more out of hand as I realized that I had
to travel so much, and I had people guiding my life in a way that
I had never had before," she says.
"I was still auditioning for a lot
of things in acting, but at the time it was a little bit more difficult
to be taken seriously because I was also in this pageant system. I
think it was a little hard for people to understand."
Perhaps feeling pigeonholed prompted Olivia to rebel, by
excelling in as many areas as possible. Her wardrobe staged
its own rebellion: today Culpo is known less for glittering pageant garb and more for the sleek streetwear and bikini looks she
flaunts on Instagram.
Her distinctive style has earned her a new title: "social media influencer." Culpo embraces the term—and its responsibilities.
"I hope that they take inspiration from it." she says of her
large female following. "That's why I look to a lot of people on
Instagram. I enjoy being able to see what they're doing and
how I can maybe do something similar. If they're working out a
lot, it's like, 'Oh, I wanna try that workout.'"
"It's difficult when you have to just smile and pretend it's
okay when maybe you're personally going through a lot," she
says when I ask what the most challenging facet of her career
has been.
"If you're not in the right frame of mind and you are
being bombarded with bullies or negative comments, it definitely can affect you."
Her profession has certainly met criticism. Many say influencers project overly idealized accounts of their lives, sapping
the self-esteem of followers. Culpo acknowledges this argument.
"I can completely relate to people feeling down-and-out when they look at anybody's Instagram," she admits. "It's a
platform where people can pick and choose to be portrayed in
whichever way they want."
Culpo hopes her followers can see past the Valencia filters.
"Especially on Instagram
Stories, I try to make people see the
real me because it's tough when you're always posting things on
your feed. They're a little bit too polished."
Culpo remains an unabashed optimist. Her online personality is bright and persistently upbeat. Offline, she extols the
virtues of mindfulness and regular meditation.
"I'm a quote
person. I really like this one: 'Thoughts turn into things.' You
have to be so careful about what you focus on and what you
allow into your world," she says in her restful cadence. Staying
positive carries another benefit.
"When I'm in a good mood, that makes me feel sexiest.
When you feel good, you radiate."
Pick up Maxim's July/August issue, on sale June 18, to see all of Olivia's glorious photos and the rest of the 2019 Maxim Hot 100. Subscribe now!
And don't miss Olivia hosting Maxim's legendary Hot 100 party on July 13 in Miami.