Sara Underwood Just Showed Off Her Fishing Skills in a Ridiculously Tiny Bikini
She's got us hooked.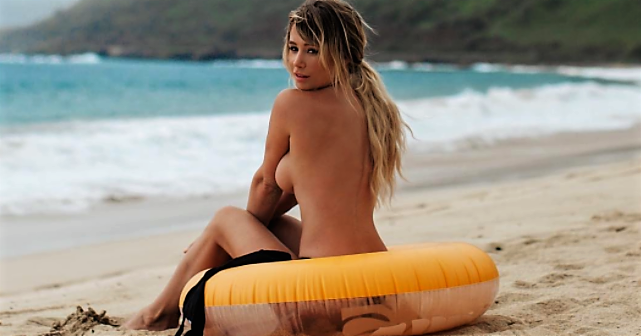 Image: Instagram/saraunderwood
Perennial beauty Sara Underwood "caught" the attention of thousands with her latest eye-popping Instagram post. 
The globe-trotting hottie sported a barely-there bikini as she wielded a fishing pole in yet another stunningly sexy nature shot near Vancouver, Canada. 
https://www.instagram.com/p/BZHn09sHNlg
Unsurprisingly, the pic racked up nearly 200,000 likes in just 20 hours.
Not long ago, the buxom blonde visited the coastal Pimalai Resort in Koh Lanta, Thailand. Taking advantage of the seclusion offered by a private pool, photographer Steve Bitanga snapped this photo of her skinny dip dive.  
https://www.instagram.com/p/BY6yLK0HO1D
Sara has given new meaning to the phrase "all natural" by flaunting her figure in exotic locales all over the world. 
See her latest and greatest below:  
https://www.instagram.com/p/BY9azYVnYLFhttps://www.instagram.com/p/BYwYn6hHDaEhttps://www.instagram.com/p/BXtEDCxnOaWhttps://www.instagram.com/p/BYuBqKcnKK1https://www.instagram.com/p/BYqX7WfnF7ehttps://www.instagram.com/p/BYmVWHzHPxUhttps://www.instagram.com/p/BXdwSd1nt4Shttps://www.instagram.com/p/BYD3rdknwCahttps://www.instagram.com/p/BYBkGL-nZF4https://www.instagram.com/p/BXWqkoTH6eO