Stella Maxwell Tops Maxim Hot 100
Striking the perfect balance between bombshell and beauty-next-door, she's quickly becoming a global phenomenon.
Trying to guess where supermodel Stella Maxwell comes from takes a keen ear. There's the occasional twang from somewhere Down Under (New Zealand, actually, where she attended university); a breezy insouciance that's vaguely French (coming, no doubt, from Belgium, where she was born and lived until age 13); and a slightly British clip that likely derives from her Northern Irish parents and international schooling. At 25, the globe-trotting supermodel is undeniably a citizen of the world, but her spiritual home is most certainly California. You can hear that not so much in her accent as in the content of her speech. 
"I believe that thinking positively and envisioning the best possible outcome can add to your achievements," she says in her apartment while changing into her exercise gear. "It doesn't always work out, but if I visualize myself getting what I want, it can happen. Positivity helps with everything in life."
Maxwell's affirmations are on a tear right now. While in Joshua Tree, California, shooting with Gilles Bensimon for Maxim, she felt strongly that the images would make the ultimate cover for the Hot 100. (Magic 8 Ball says: It is decidedly so.) One year after landing a contract with Victoria's Secret and secretly wishing for a pair of wings—an honor typically reserved for the brand's top talent—she got a call from her agent telling her she'd officially be the first Irish Angel. 
"You hope for these things and you are grateful to be given the opportunity, and then you just have to throw yourself into the work," says the girl with the pillowy lips, wide-set Pacific-blue eyes, and an ageless beauty that can have her looking like a 1950s ingenue one moment and a Bardot-style bombshell the next. Beauty, of course, can only get you so far. 
What's given Maxwell an edge up on all the other gorgeous girls—the ones vying for Instagram fame and multimillion-dollar modeling contracts—has been her confidence and an almost innocent lack of competitiveness. "I think those of us who have found success grew into ourselves in our 20s," she says, citing best friends (and fellow professional stunners) Bella Hadid and Barbara Palvin. "I know I was not the hottest chick at school! We all peaked a little later than the other girls."
Truth be told, this dual citizen has yet to plateau. In 2016 alone she's walked for Balmain, Versace, Marc Jacobs and Fendi, among others, and appeared on the covers of Vogue España and Elle France. To Maxwell, modeling is like trying on different characters, then taking a leap of faith and going for it. "If I wasn't a model, I don't know what I'd do, but I would be working just as hard at whatever it was," she says.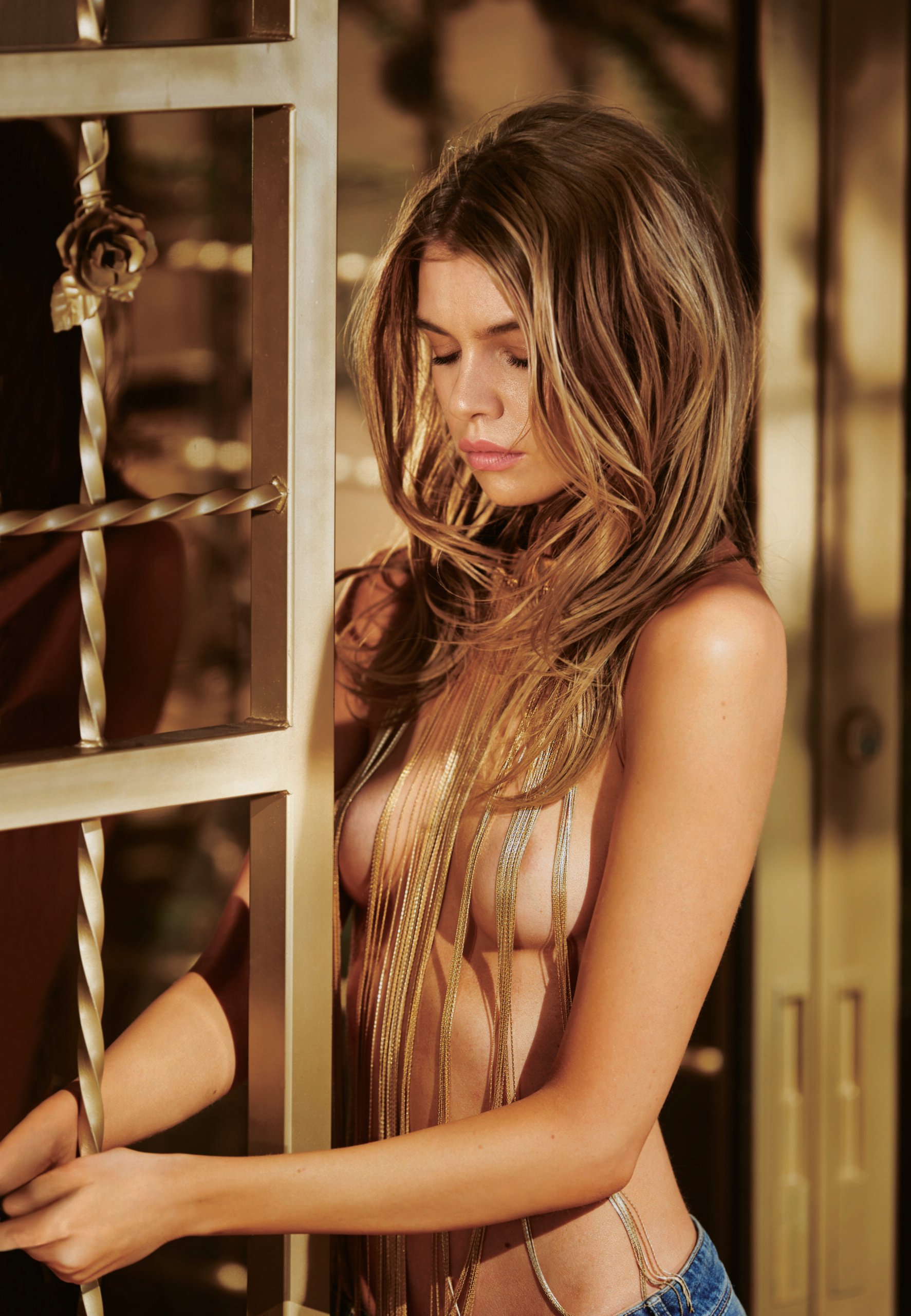 Maxwell understands that being the model-of-the-moment comes with its pitfalls, like missing friends' weddings while on far-flung photo shoots. "And dating is pretty hard, since I'm always on the road," she admits. 
On the rare occasion that she has ventured out publicly with a special someone, she basically breaks the Internet: Last summer her rumored relationship with Miley Cyrus made international headlines; this spring it was all about her alleged fling with Kristen Stewart. For now, Maxwell is holding tight to what remains of her privacy. "I keep my personal life personal," she says. "I don't talk about it."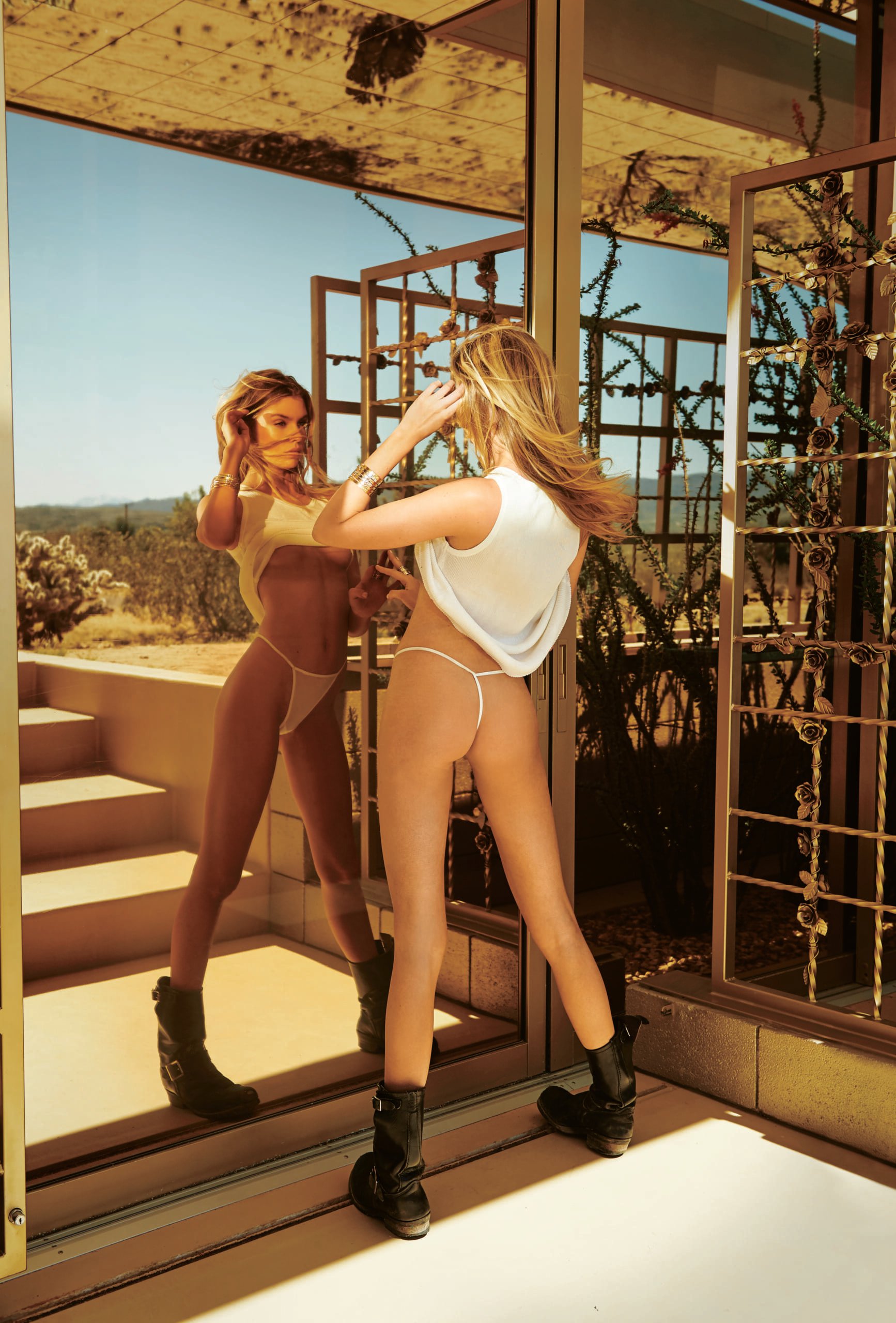 And besides, Maxwell is too busy for unnecessary complications. When she's not jetting off to an exotic photo shoot location or catching up with her fellow Angels over dinner, the Irish model is working on launching her own nonprofit. "Twenty-five feels like the beginning," she says. "There is so much still to be done." It might be tricky to figure out where Stella Maxwell is from, but it's much easier to tell where she's going: up.
Check out the rest of the Hot 100 in Maxim's June/July issue, on newsstands June 14, and be sure to subscribe so you never miss an issue.