The 'Upside Down Bikini' Is the Sexy Swimwear Trend You Need to See To Believe
The risk of wardrobe malfunction is real.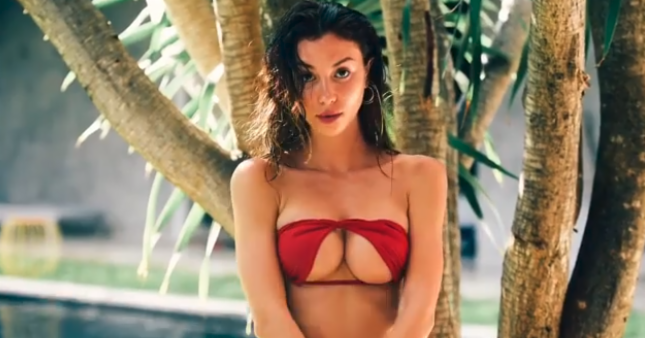 Instagram/@upsidedownbikini_official
Instagram beauties are flaunting their cleavage with an inventive new fashion trend known as the "upside down bikini." 
Unlike the "Toblerone tunnel," "hip cleavage," "flower boobs" and other sultry looks that seemed to come out of nowhere, this latest style bonanza seems to have been popularized largely by an Italian model named Valentina Fradegrada. Watch her  gloriously demonstrate how it's done: 
As the name suggests, bikini tops are worn upside down with the ties stuffed into the front of the garment. The increased risk of wardrobe malfunction risk hasn't stopped Fradegrada from donning the provocative look countless times since she founded the official upside down bikini Instagram account last year. 
The photo fad has even been endorsed by Australian swimwear brand Cantik. 
And beautiful women everywhere are helping the upside down bikini go viral. 
https://www.instagram.com/p/BiZlhB_B4sbhttps://www.instagram.com/p/Bk3mdNQAxKa
https://www.instagram.com/p/BgwNz4sjcR3https://www.instagram.com/p/BfjE_-YHdBz
https://www.instagram.com/p/Bk5NFJoBElQhttps://www.instagram.com/p/Bfdi5AYnx2O
Is it sexy, silly, or both?