What a Beautiful Woman Wants: Inès Trocchia
"I feel sexiest in my favorite clothes…or when I'm not wearing anything at all."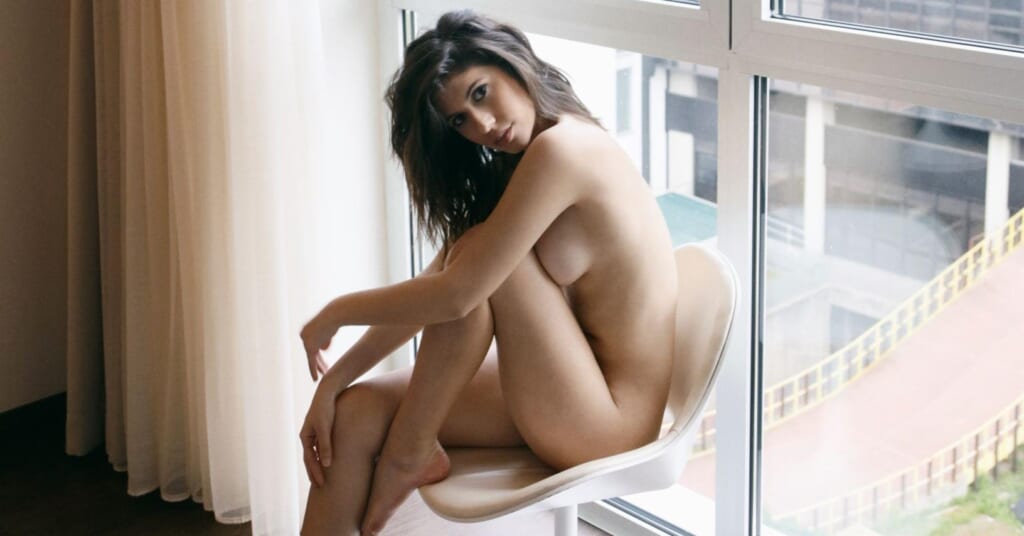 We haven't checked in with Inès Trocchia in a while, and we're happy to report that the Italian stunner's career has skyrocketed in the interim.
After making the move to Milan from a small county just outside of Naples, a then-18-year-old Trocchia started "casually" pursuing a fashion modeling career that landed her in the Italian editions of Maxim and GQ by her 21st birthday.
She's since graced the cover of Maxim Australia and bared it all for Playboy Portugal, but her fellow countrymen more likely recognize her as the head-turning presenter of multiple Italian TV shows, including the nation's top-rated soccer program. 
Inès' dream date, guiltiest pleasures, celebrity crushes and much more are revealed below—you'll want to keep reading.
How can a man catch your attention?
Don't be cocky or inauthentic. I like charismatic guys who notice small details. But if you don't strike me in the first 10 minutes of conversation, you're probably not going to impress me.
Good to know. What's the worst pick-up line you've ever heard?
One of the worst things a guy can do is pretend to confuse me with someone they know to get a conversation going. Another bad opener I've heard before is, "You look like my ex." It doesn't make me feel special when you tell me you're looking for someone who resembles a girl you've already dated…
No kidding. How do you let a man know you're interested?
The most powerful weapon of seduction is "the glance." I believe that nothing more than a glance can convey interest.
What's your ideal date?
I don't have a formula when it comes to dates—they can feel forced. That said, I do love the sea and good food, so a waterfront dinner would fit the bill!
What about a man turns you on the most?
I love a man with a good sense of humor who makes me comfortable. And a good smile makes me swoon!
Who's your biggest celebrity crush?
It's a tie between Ashton Kutcher and Sofia Vergara.
When do you feel sexiest?
I feel sexiest in my favorite clothes…or when I'm not wearing anything at all. 
What's your favorite thing to do in the bedroom?
I love cuddling while watching TV.
What should a man never do in the bedroom?
A man should never be aggressive or excessive in his demands. I don't like exaggerated fantasies. Sorry to the guys looking for sexy nurses!
What's your guiltiest pleasure?
I can't give up sweets, especially chocolate ones.
For more, follow Inès on Instagram.