What a Beautiful Girl Wants: Samantha Hoopes
The SI veteran told us all about her Swimsuit Issue shoot and what turns her on.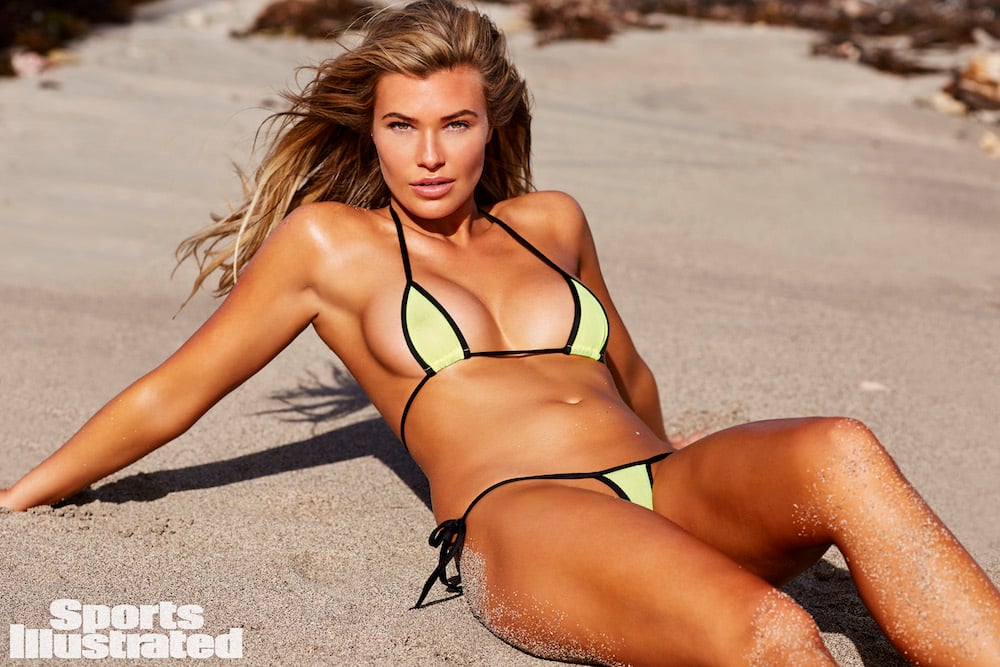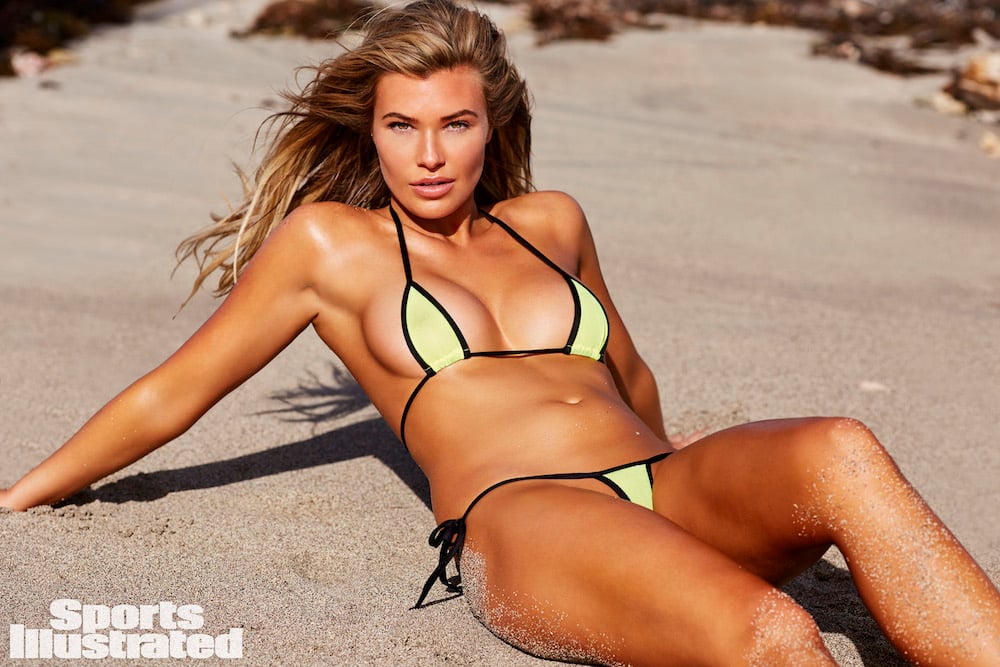 Call her a bikini veteran. Samantha Hoopes is returning to the Sports Illustrated Swimsuit Issue for her fifth time, but there was still a first for her this year.
"My shoot this year was actually really special, because I got to shoot with a woman photographer for my first time," the swimsuit legend told Maxim of posing for Josephine Clough on the Caribbean island Nevis.
"She pulled my body in certain positions that I never would have even thought of myself," Hoopes added. "But because she was a woman and she knows the woman's body, she helped me feel super comfortable."
The 2018 issue was particularly important for Hoopes. She appeared in the issue alongside models posing nude with their own messages of empowerment inked on their flesh, part of the "In Her Own Words" project.
"I think that everyone should feel comfortable in their own body because at the end of the day that's all you got," Hoopes said. "Feeling confident, sexy and beautiful is so important for women, especially right now."
Maxim recently caught up with the Swimsuit Issue legend and new face of Stoli Vodka to learn how to snag an SI model. Here, what turns her on and what catches her eye:
How can a man catch your attention?
Just flash a smile. Everyone is always in a rush to do something or always looking down at their phone… just not really living in the present. So when you get to talk to someone or someone makes eye contact with you, that says more than any action, like buying someone a drink.
https://www.instagram.com/p/BarYsGEAvNF
Is it cool if a guy wants to buy you a drink at a bar?
Yeah, guys and girls can buy me drinks at the bar. But I'm usually the one buying people drinks at the bar because I like to keep the vibe up.
What's your drink of choice?
Stoli Vodka, duh! I'm more of an on-the-rocks type person… with a chaser of ginger ale. Oops.
https://www.instagram.com/p/BYO_0T-go2R
What's the worst pick-up line you've heard?
On my Instagram, I read some of my messages sometimes, and I'm very confused. Someone slid into my DMs and was like, "Send me a $100,000!"
https://www.instagram.com/p/BWsx6PhgyPP
Nice try. Is there a way to DM-slide successfully?
Honestly, it's always successful because I'm a "yes" type of girl so everyone always ends up snagging my number somehow. But recently I just changed my number so everyone that wants it, they can hit me up in my DMs. 
https://www.instagram.com/p/BWGFHrJgjdD
Got it. What's your ideal date?
One that I don't have to dress up for, but that's never the case. I like to have an appetizer somewhere and then see where the night goes… maybe it can turn into dinner. Or probably going on a vacation somewhere, after the first date.
https://www.instagram.com/p/BU95u2wAs6O
Where's the most romantic place to go on vacation?
Definitely Italy. I like the coast, like the Amalfi Coast and Capri. That area is so beautiful in the summer. Just because the culture is very loving and passionate, and obviously the food is lit. Lit, lit, lit…
https://www.instagram.com/p/BUXeoDLA1nX
What turns you on?
I find a guy that works out and takes care of his body is sexy. You don't have to be in physically the best shape, but someone that at least tries and exercises a little bit… that gets their blood pumping I think is so hot. 
https://www.instagram.com/p/BUHoEzQgykt
Anything else?
I have this weird hand fetish. Guy's hands really turn me on… how big they are compared to girls. They just look manly.
https://www.instagram.com/p/BT2SZJAgcNS
Lastly, what's your guiltiest pleasure?
Eating ice cream before my shoots is my guiltiest pleasure. I never crave bad food unless I really need to look my best and then I obviously crave everything bad, especially ice cream.
https://www.instagram.com/p/BStkVtNgRga
Check out more of her shoot with Sports Illustrated, and follow Samantha Hoopes on Instagram for more.