Director Christopher Nolan Recreated Atomic Bomb Test 'Without CGI' For 'Oppenheimer'
The legendary nuclear explosion code-named "Trinity Test" was recreated with practical effects for the Cillian Murphy-led movie.
Director Christopher Nolan dropped a bombshell about the making of his movie Oppenheimer, starring Cillian Murphy as famed nuclear scientist J. Robert Oppenheimer.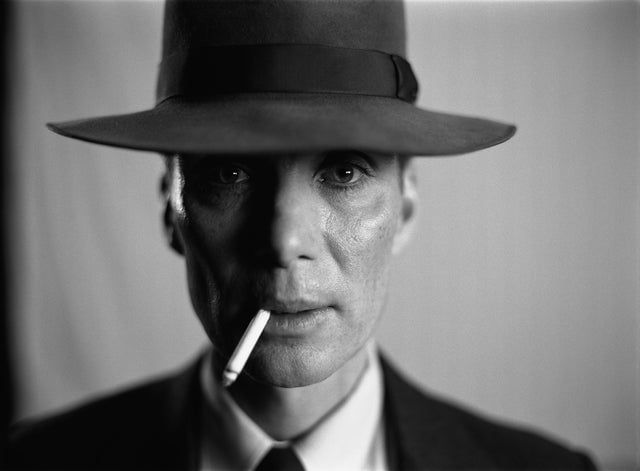 During a recent interview with TotalFilm magazine, Nolan revealed that he recreated a nuclear test without the help of "computer graphics."
Although Nolan obviously didn't detonate an actual atomic bomb for the scene, the director claimed that he and his team "recreated the Trinity test," the legendary explosion based on the code name of the first detonation of a nuclear weapon.
Conducted by the United States Army at 5:29 a.m., July 16, 1945, in Jornada del Muerto, the test was a pivotal part of the Manhattan Project.
Murphy co-stars in the widely-anticipated historical epic with Emily Blunt, who plays his wife Katherine, and Robert Downey Jr., who plays Lewis Strauss, a member of the Atomic Energy Commission.
Meanwhile, TotalFilm shared some never-before-seen images from filming of Oppenheimer, which releases exclusively in theaters on July 21, 2023. Check them out below.