'Euphoria' Star Sydney Sweeney Clarifies 'Twisted' Nude Scene Comments, Scores Role In Marvel's 'Madame Web'
"We all get naked in real life. We show this character's life and what they're going through."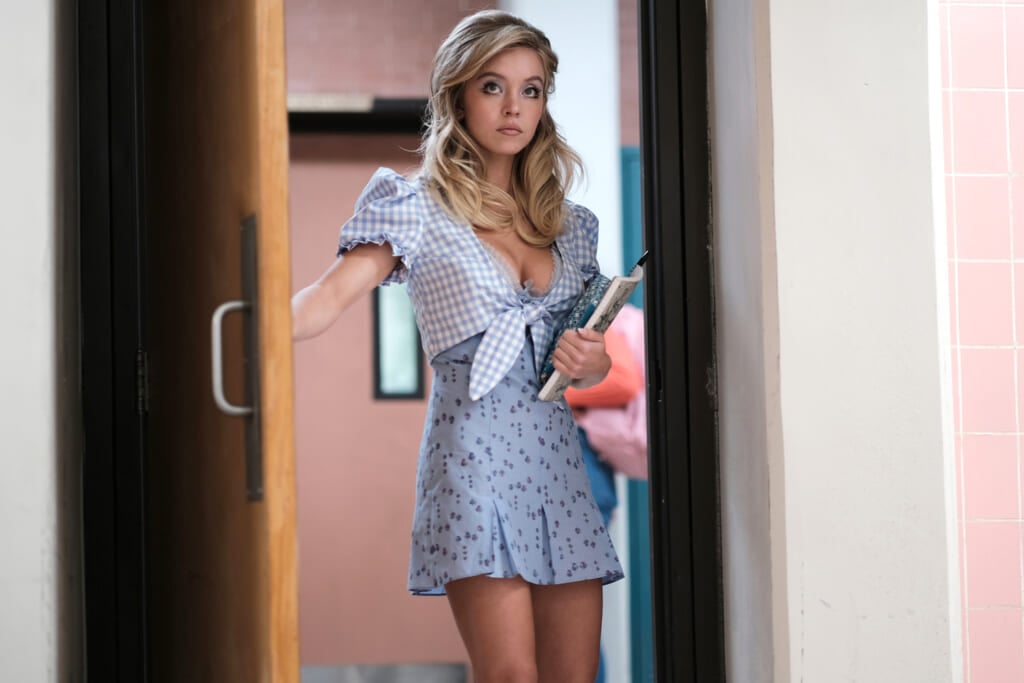 Sydney Sweeney is setting the record straight on comments she says "got twisted" regarding her character's nude scenes on the HBO megahit Euphoria.
The 24-year-old actress and '69 Ford Bronco restomodder previously praised series creator Sam Levinson for listening when she suggested that showing skin wasn't necessary. But now Sweeney wants to make one thing clear: She also "never asked" Levinson to "cut any scenes."
"[The original comments were] more how respectful Sam is and how incredible of a director he is, that he would never make me do something I didn't feel comfortable with," Sweeney said in a new interview with Teen Vogue. "[The interview] got twisted and turned and it became its own beast, and I was like, 'Oh, my God.'"
Her original comments made headlines after appearing in a U.K. Independent interview earlier this year.
"There are moments [in the script] where Cassie was supposed to be shirtless and I would tell Sam, 'I don't really think that's necessary here'…. He was like, 'Okay, we don't need it,'" Sweeney said previously.
"I've never felt like Sam [Levinson] has pushed it on me or was trying to get a nude scene into an HBO show. When I didn't want to do it, he didn't make me."
However, Sweeney clarified in her new Teen Vogue interview that nudity is important to her character Cassie, a high schooler navigating a complicated and sometimes promiscuous dating life.
"I think [nudity is] important to the storyline and the character. There's a purpose to what that character is going through. That's the character. We all get naked in real life. We show this character's life and what they're going through. Cassie's body is a different form of communication for her."
Nudity almost definitely won't be a concern for Sweeney in her next, unspecified role in Marvel's Madame Web, a Spider-Man spinoff led by 50 Shades of Gray star Dakota Johnson.
Deadline, which broke the news of Sweeney's involvement, has more details:
In the comics, Madame Web is depicted as an elderly woman with myasthenia gravis and thus was connected to a life-support system that looked like a spider web. Due to her age and medical condition, Madame Web never actively fought any villains.

For that reason, sources have stressed it's possible the project could turn into something else. Insiders say due to her psychic sensory powers, she is essentially Sony's version of Doctor Strange. It is unknown who Sweeney will be playing in the film.