Here's How Jimmy Kimmel Really Lost All That Weight, And Kept It Off
Find out how the formerly flabby late night host has been using intermittent fasting to stay slim.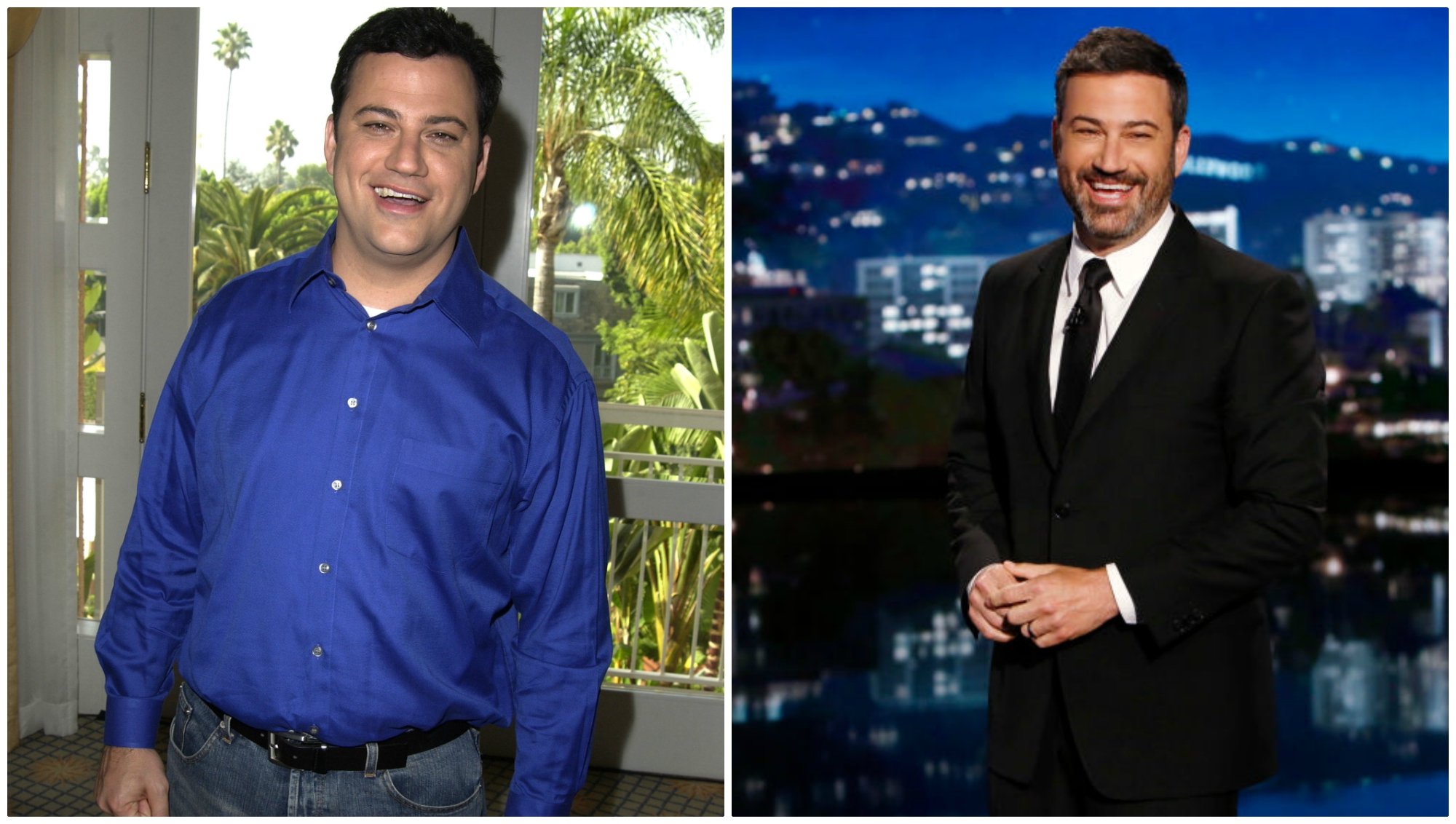 Up until a few years ago, Jimmy Kimmel was definitely not the lean, healthy guy we see today. If you can remember back about 10 years, the late night host was pushing the limits of the dad bod, weighing in at over 200 pounds.  
"For years I had no idea what I weighed. I finally bought a scale in 2010. I weighed 208. When you see that number, it makes you look at yourself differently," he said in an interview with Men's Journal. "Around that time we had Dr. Oz on the show, and we did a bit about my health and waistline."
And apparently, Dr. Oz's appearance on Jimmy Kimmel Live was the wakeup call he needed, when the good doctor voiced his concern over Kimmel's lack of exercise and shitty eating habits that were contributing to his growing waistline.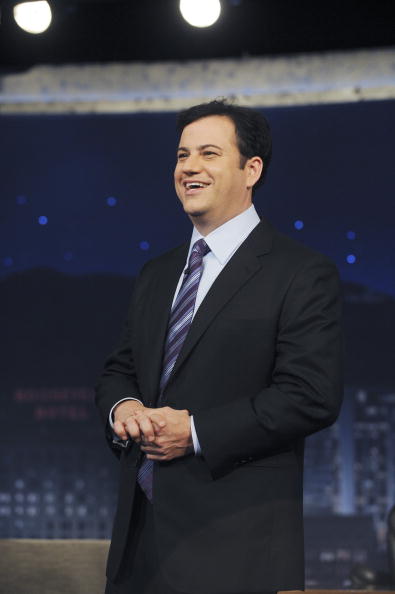 Kimmel told Men's Journal: "The next day he called me and said, 'I'm worried about you. You're a young man. You have to take care of yourself.' I was like, 'You know what? Dr. Oz shouldn't care more about my health more than I do.'"
He immediately fixed up his diet, and went on an eight-week plan that consisted of only two protein shakes and a light dinner every day, and afterwards started eating a balanced and healthy 2,000 calorie-per-day diet. In no time at all, he dropped 25 pounds, bringing him to a healthy weight.
" tml-render-layout="inline
But we all know losing that extra weight is only half the battle – keeping it off is where a lot of people struggle, but Kimmel manages to keep it off with the trendy, intermittent fasting technique known as the 5:2 diet, aka The Fast Diet. That's when you eat whatever you want for five days of the week, and eat less than 500 calories a day for the remaining two days.
"Something I've been doing for a couple of years now is starving myself two days a week. On Monday and Thursday, I eat fewer than 500 calories a day, then I eat like a pig for the other five days. You 'surprise' the body, keep it guessing.
"I got the idea from a BBC documentary about this Indian man who seemed about 138 years old, and said his secret was severe calorie restriction."
And by restricting his diet on Mondays and Tuesdays to just coffee, pickles, egg whites, apples, peanut butter, and oatmeal, Kimmel says he's able to stay at a steady weight of 182 pounds, which is nearly 30 pounds lighter than his heavier days.
Now, while this diet clearly works for some people, including Jimmy Kimmel, the Nutrition Director at the Good Housekeeping Institute, Jaclyn London, warns that people who are pregnant, breastfeeding, diabetic, have a weak immune system, or have/had an eating disorder shouldn't try the 5:2 diet, or any other type of intermittent fasting.
However, if you're free of any of those things and you're down to lose a couple pounds or maintain your weight for the sake of health with intermittent fasting, it might be worth a shot…if you're willing to basically go hungry for a day or two. 
H/T: Good Housekeeping/Men's Journal