Paul McCartney Says 'Final' Beatles Song With John Lennon On Way Thanks To AI
The last Beatles song, featuring an AI-enhanced John Lennon vocal track, will be released this year.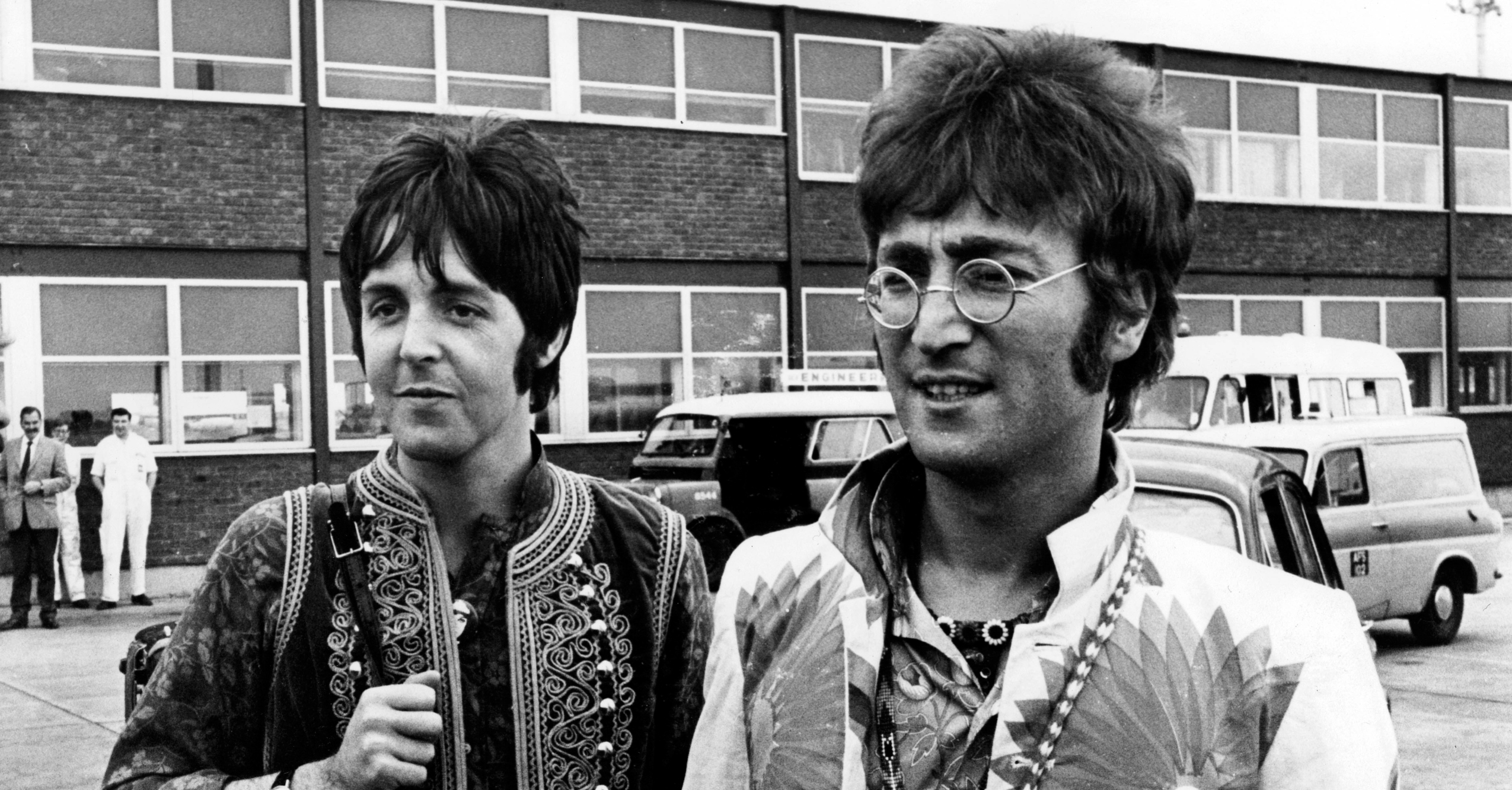 (Cummings Archives/Redferns via Getty Images)
Artificial Intelligence is giving the world one final Beatles song featuring the voice of the massively influential band's late singer and guitarist, John Lennon.
Paul McCartney, who rose to prominence as the Beatles' bassist and co-lead vocalist before becoming a legendary solo artist, described how they harnessed the power of AI to craft what will be the last Beatles release.
"We were able to use that kind of thing when Peter Jackson did the film 'Get Back' where it was us making the Let It Be album," McCartney said in an interview with BBC radio, per Fox News.
"And he was able to extricate John's voice from a ropey little bit of cassette where it had John's voice and a piano—he could separate them with AI. They tell the machine 'that is a voice, this is a guitar, lose the guitar.' And he did that."
McCartney went on to describe how AI was used to separate and enhance a lo-fi demo recording of Lennon's voice.
"So when we came to make what will be the last Beatles record—it was a demo that John had—that we worked on and we just finished it up, it will be released this year," McCartney told BBC Radio.
"We were able to take John's voice and get it pure through this AI so then we could mix the record as you would normally do. It gives you some sort of leeway. So there is a good side to it and then a scary side, and we will just have to see where that leads."
McCartney also commented on the AI-spawned trend in music in which deceased artists cover iconic songs, e.g. Tupac and the Notorious B.I.G. rapping Kanye West and Jay-Z's "Ni**as in Paris" or Kurt Cobain singing Radiohead's "Creep."
"I don't hear that much because I'm not on the internet that much," McCartney said, "but people will say to me, 'Oh, yeah, there's a track where you know, John's singing one of my songs', and it isn't, it's just AI, you know?"
McCartney didn't reveal the title of the song, but it's expected to be a 1978 Lennon composition called "Now And Then." Keep your ears open for a release sometime in 2023.