Sydney Sweeney Slams 'Disgusting' People Who Screenshotted 'Euphoria' Nude Scenes
"It got to the point where they were tagging my family. It's completely disgusting and unfair."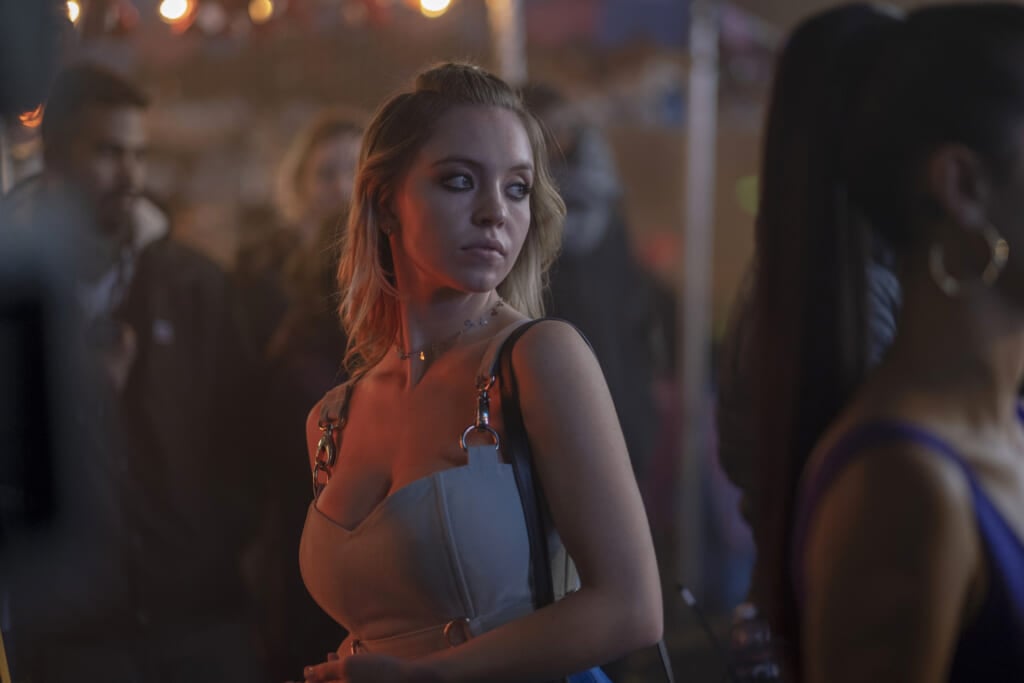 Donning ornate white thigh-high boots and an red skirtsuit color-matched to the Honda CBR600RR sportbike on which she's posed, Sydney Sweeney exudes a sexy elegance on British GQ's latest cover.
But in the accompanying interview, the 25-year-old Maxim Hot 100 actress addresses several serious topics, including the particularly nasty actions of Euphoria viewers who circulated screenshots of Sweeney's nude scenes in the hit coming-of-age HBO show.
"It got to the point where they were tagging my family. My cousins don't need that. It's completely disgusting and unfair," she told GQ, per the New York Post.
Sweeney—who plays Cassie Howard, a high schooler navigating a complicated and sometimes promiscuous dating life—also pointed out the irony in fans sexualizing a female character in a TV that depicts the ugly side of female sexualization.
"You have a character that goes through the scrutiny of being a sexualized person at school and then an audience that does the same thing," she said.
These incidents don't discourage Sweeney, but fuel her fire to portray other characters who push the envelope.
"I think it's ridiculous. I'm an artist, I play characters. It makes me want to play characters that piss people off more."
That fire has been burning for some time, as Sweeney has been fighting to show she's more than her looks since adolescence.
"I had boobs before other girls and I felt ostracized for it," Sweeney said. "I was embarrassed and I never wanted to change in the locker room. I think that I put on this weird persona other people had of me because of my body. So I did play every sport and I studied really hard and I did everything that people wouldn't think I would do, to show them that my body doesn't define who I am."
Read Sweeney's full British GQ cover story here.