The Best American Pinot Noirs Under $30 To Drink Right Now
Red alert.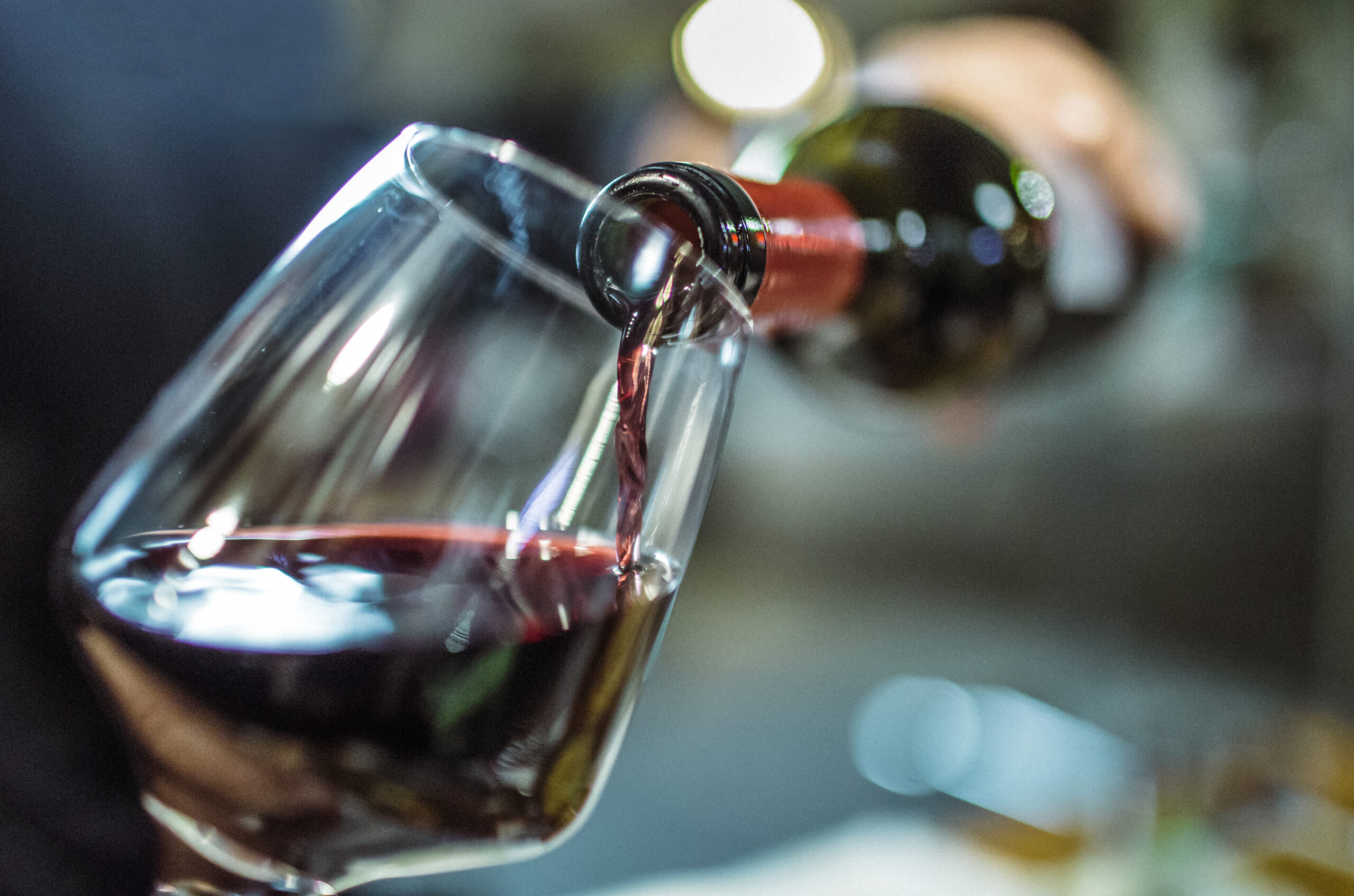 Pinot Noir is one of the oldest grape varietals in the world. It's more than 1,000 years older than the ever-popular Cabernet Sauvignon, and is the 10th most-planted grape varietal in the world (Cabernet Sauvignon being No. 1 in this category). 
But, while it is one of the most popular red wines produced around the world—primarily in France, the U.S.A, and Germany—finding quality Pinot Noirs that genuinely represent the grape's character at an affordable price point can be challenging if you don't know where to start.
American producers of Pinot Noir—specifically in Oregon and California because of their latitudinal proximity to Burgundy, France; their terroir, and rich wine-making history—have done an exceptional job at growing and vinifying this temperamental grape varietal so that American drinkers can affordably experience the wide range of flavors and character that Pinot Noir has to offer. 
"I've always loved Pinot Noir; it's expressive and its naturally firm acidity enlivens the palate to pair well with a variety of foods," says Joe Wagner, a fifth generation winemaker and proprietor of Copper Cane Wine and Provisions in Napa Valley. 
"My approach and vision with Böen [his budget-friendly wine label] is that great tasting wine shouldn't be out of reach to enjoy everyday and great wine should be shared among friends, so it shouldn't and doesn't need to break the bank." 
As a consumer in the modern age where we are flooded with an overwhelming number of options, most drink enthusiasts want to taste the goods before splashing the cash on something like a bottle of wine. 
So, we've taken the time to round up a range of seven of the best American Pinot Noirs that you can buy for under $30.
2017 BOËN Tri-Appellation Pinot Noir
A blend of Pinots from Russian River Valley, Santa Lucia Highlands, and Santa Maria Valley make this Pinot Noir rich with flavor and balanced as each region brings something special to the table. 
"Russian River Valley brings bright berry flavors and minerality, Santa Lucia Highlands brings opulence with earth tones, and Santa Maria Valley brings notes of spice and silky texture," says Wagner. It's a steal for the price. $24.99 
2013 Robert Mondavi Winery Carneros Pinot Noir 
https://www.instagram.com/p/B0pBqOoHJsZ
This wine pairs supremely well with a charcuterie board filled with cured meats, cheeses, and olives. On the nose you get notes strawberry, blackberry, light smoke, cedar, and herbs; with plum jam, briney olive notes, and a savory dry finish as you sip. It's a unique Pinot, but definitely worth a taste. $25.99
2017 J. Lohr Falcon's Perch Pinot Noir Monterey County 
While the average price of this Pinot is typically $17, Vivino has it listed at $13.95 which is an absolute steal. This Monterey County Pinot received 91 points on Wine Enthusiast, which is noteworthy for its price point. 
"Aromas of baked red cherry, rose and fennel lead into a palate loaded with strawberry, sagebrush, thyme and loamy soil. The mouthfeel is full yet cut by strong acidity," says Matt Kettmann, contributing editor at Wine Enthusiast.
 $13.95
2017 Montinore Estate Pinot Noir Willamette Valley 
https://www.instagram.com/p/Bq-2-UdBgld
Willamette Valley are known for their impressive Pinot Noirs, and this is a fine one to start with. It is widely available at most Whole Foods wine sections around the country, as well as local wine shops. You'll get red fruit, minerality, some oak and tobacco with this one and a finish that is interesting and worth the taste.
$18.99
2013 Lafond Santa Rita Hills Pinot Noir 
Pinot Noirs from this region are inherently great for pairing with food. Red fruit, wet stone, and earthiness on the nose; followed by flavors of plum, and blackberry jam, make this rich, juicy and brightly acidic Pinot a must-try.
 $27.99
2016 Elouan Pinot Noir 
Another Pinot Noir from one of Joe Wagner's labels, Elouan — his Pinot blend from regions in Oregon. It's big, bold, full of ripe red and black fruit, along with tobacco, oak, and earth.
$16.05
2016 La Crema Monterey County Pinot Noir
This widely available bottling delivers a quality Pinot Noir, especially at its price point. Ripe red and black fruit, with loads of herbal spice and a hint of vanilla make this a great everyday Pinot.
 $14.49