Classic 80s-Era Wine Coolers Bartles & Jaymes Are Making a Comeback
"… And thank you for your support."
Bartles & Jaymes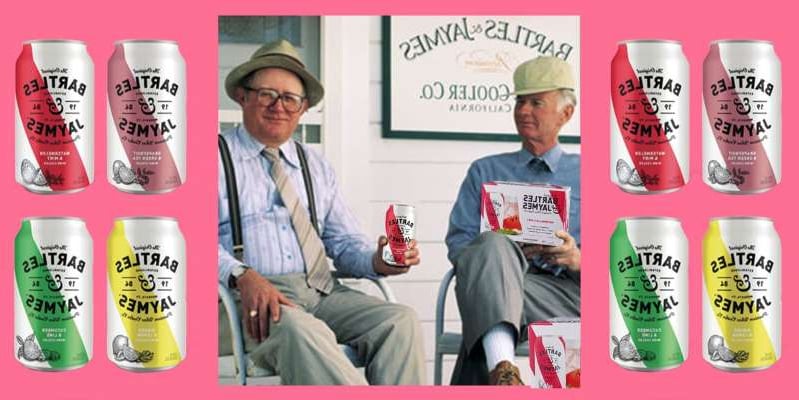 If you were even close enough to drinking age to fool someone in the 1980s, there's an outside chance you tried a Bartles & Jaymes wine cooler. And even if you didn't, their commercials featuring a pair of cheerful old men playing the brand's namesakes were inescapable.
Between 1984 to 1991 they churned out dozens of spots pimping their sweet, fruity, relatively low ABV drinks, all of them ending with Frank Bartles—the one who did all the talking—saying, "… And thank you for your support."
Then in January 1991 the U.S. Congress hiked excise taxes on wine from a reasonable $0.17 to an eye-popping $1.07 per gallon. 
That kind of punched the wine cooler market in the gut and drink makers began using malt instead. Bartles & Jaymes didn't go away, but it did go to ground…till now. The company that owns the brand—E&J Gallo—just this year started paying the big wine tax and blam, wine is back in coolers again and the coolers are now in cans.
If you guessed that the explosion of hard seltzers like White Claw inspired the move, you're probably right. After all, many details of the new Bartles & Jaymes coolers are similar:
A mild 4% ABV.
They're relatively low-sugar at just 120 calories.
Hard seltzer style flavor combos abound, including Ginger & Lemon, Cucumber & Lime, and Watermelon & Mint.
There's something touching about the idea that the children of 80s college students will get to replicate their parents' experiences, like getting drunk on ten wine coolers and falling asleep under a picnic table in the park. 
Bartles & Jaymes coolers are in stores now. Find out where to buy yours here.