25 Bottles of Booze That Make Great Gifts
Get into the holiday spirit with 25 boozy bottles for every price point.
Middle: Gordon's
Looking for the perfect gift this holiday season? You can never go wrong with a nice bottle of booze, and fortunately there are so many options to choose from. This year was a great one for new booze expressions, from whiskey to tequila to cognac to rum. 
Here are 25 bottles to consider gifting this year at every price point.
Clyde May's Cask Strength Kentucky Straight Bourbon
Clyde May's is known for its Alabama Style Whiskey, a sourced whiskey that is finished with a bit of apple (it's actually pretty good for a flavored whiskey). The new Cask Strength Bourbon is a 10-year-old sourced whiskey that is not finished with apples, but is full of intense caramel, vanilla, and charred smoke flavors that pack a reasonable punch at 117 proof. $175
Knob Creek Twice Barreled Rye
The always-dependable Knob Creek (the "small batch" version of Jim Beam) has a new rye whiskey out this fall that is affordable and delicious. Twice Barreled Rye is 100 proof Knob Creek whiskey that has been finished in new charred oak barrels to boost the flavor. The result is kind of like an augmented version of regular Knob Creek rye, with just a bit more oak and spice flavors shining through. $45
The GlenDronach Revival 15
It's been three years since The GlenDronach has had a 15-year-old expression available, reportedly due to supply constraints, but thankfully it's back. The extra few years in PX and Oloroso sherry casks, compared to the 12-year-old, do some wonderful things to the whisky, imbuing it with flavors of dark cherry, brown sugar, and dark chocolate. $90
Hennessy Master Blender's Selection No. 3
This is the third release in Hennessy's Master Blender Selection series, created by master blender Renaud Fillioux de Gironde. The blend is said to be comprised of eaux-de-vie at least seven years old that was personally set aside by de Gironde for this series. It's bottled at 43 percent ABV, and has notes of toasted nuts, caramel, and praline. $110
Craigellachie 33
The under-recognized Scotch distillery Craigellachie has a new whisky out this month in the US, a splurge-worthy 33-year-old that is fruity and rich without being over-oaked even at this ripe, old age. The so-called "bad boy of Speyside" is positioning this as the older brother to the 31-year-old that came out a few years ago, bursting with bold flavor and a satisfyingly oily mouthfeel. $3,000
Patron Estate Release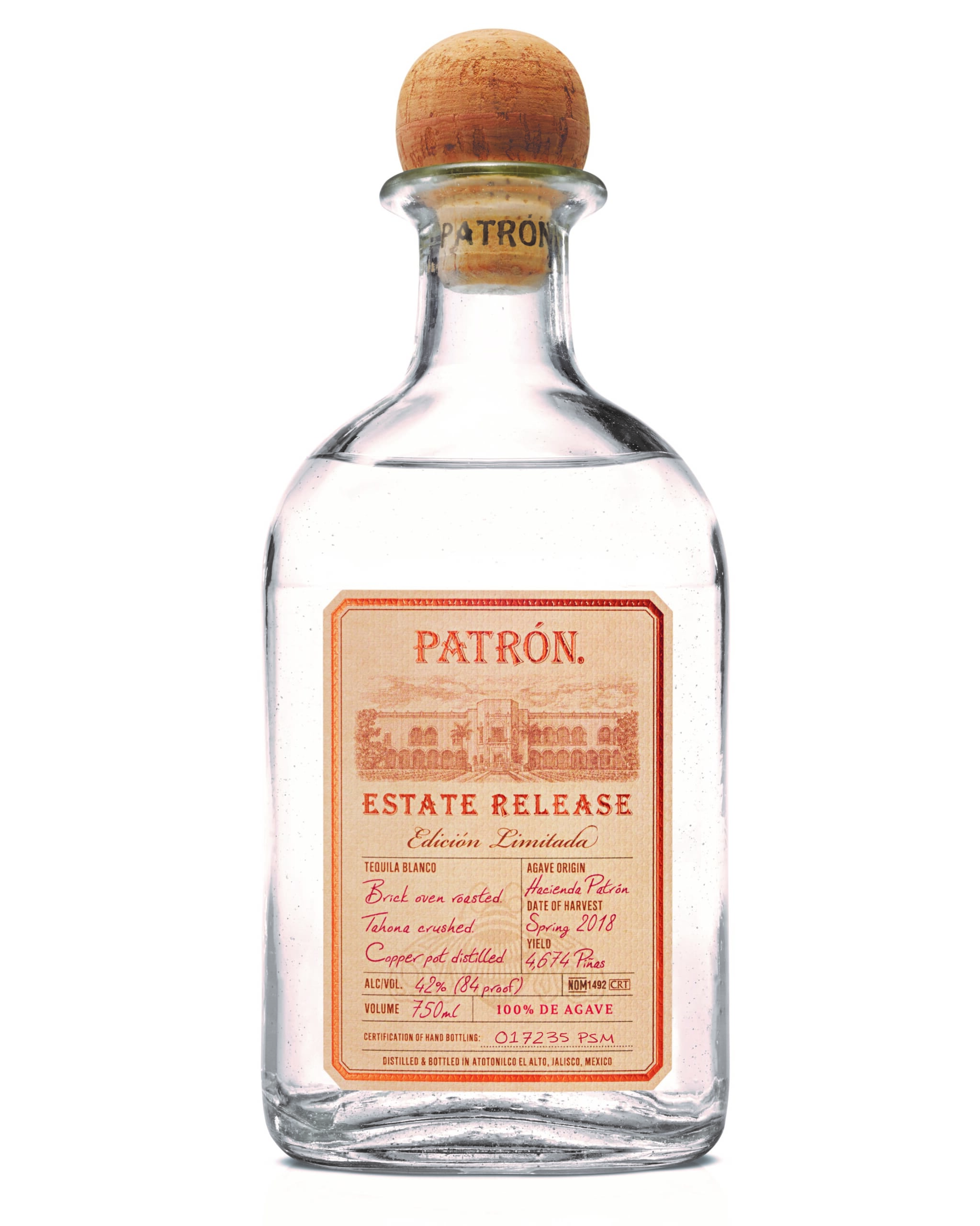 Patron has a brand-new tequila out now called Estate Release. The difference between this and other Patron expressions is that normally the Weber blue agave used for distillation comes from partner farms. For this bottle, 100 percent of the agave came from the grounds of Hacienda Patron, a first for the distillery. Patron says that the 84-proof tequila has notes of citrus, herb, and black pepper that are unique to the Hacienda grounds. $100
Port Charlotte 10
Bruichladdich has given its Port Charlotte lineup a new range of liquid and bottle design, but the spirit found within is still the smoky, "heavily peated Islay single malt" you've come to know and love. This Port Charlotte 10 year old expression is now a permanent part of the Bruichladdich catalogue and is the first permanent age statement from the distillery. $65
White Walker by Johnnie Walker
There's a whole series of Game of Thrones-inspired single malts from Diageo available now. But this limited edition Johnnie Walker will make a good gift based on the bottle design alone. Throw it in the freezer for a few hours, and a White Walker's visage appears on the blue and white bottle. The whisky itself is a pleasing blend based around liquid from Cardhu and Clynelish, one of Scotland's northernmost distilleries. $36
Roku Japanese Gin
Suntory is famous for its whisky, but it's gotten into the clear spirits game this year as well. Roku Gin is made from six Japanese botanicals, including yuzu peel and sansho pepper, along with eight more traditional gin botanicals. $28
Chicken Cock 10-Year-Old Double Barrel Bourbon
The historic Chicken Cock brand was brought back to life a few years ago when Grain & Barrel Spirits acquired the rights to the name. 12 barrels of this new 10-year-old sourced whiskey were selected, from which two barrels were blended together at a time to create six batches of 104-proof whiskey (for a total of 1,980 bottles). Chicken Cock is currently being produced at the Bardstown Bourbon Company for future releases. $250
Old Forester 1910 Old Fine Whiskey
This is the last release in Old Forester's Whiskey Row Series. It's a double-barreled bourbon, meaning the 100 proof whiskey is placed into a second, heavily charred barrel for a period of time after maturation, before being bottled at 93 proof. According to the distillery, the 1910 in the name refers to a fire that occurred that year that caused bottling to stop and the whiskey to be stored in new charred oak barrels until it got up and running again. $55
Laphroaig 28-Year-Old
Laphroaig is a smoky Islay scotches that is very polarizing – upon first taste, some recoil and some rejoice. But 28 years in barrels of different sizes, followed by a year mingling in sherry casks, mellows out the whisky enormously. The peat is toned down a bit, while intense flavors of dried fruit, orange, and a bit of honey start to shine through. This whisky is a splurge, no doubt, but it's worth it. $800
Mount Gay Rum Master Blender Collection: XO The Peat Expression
Ever wish for a little smoke in your rum? Mount Gay's XO The Peat Expression (just 1,200 bottles available in the US) has that covered, with a blend of eight to 15-year-old pot and column-distilled rum that was finished for six months in peated whisky casks from Islay. The result is peaty scotch lover's rum, full of smoke, candied apple, and oatmeal with brown sugar, augmented by the 114 proof cask strength. $250
Blackened American Whiskey
Sadly, the whiskey world lost Dave Pickerell recently, the master distiller/blender/consultant responsible for so much of the whiskey you know and love. One of his most recent projects was Blackened, a collaboration with Metallica. This mix of whiskey was placed into brandy barrels and pummeled with low frequency "Black Noise" that supposedly shook up the molecules in the barrel to enhance the flavor. Maybe, maybe not, but this whiskey has an unusual flavor profile heavy on apricot and pear notes that grows on you. $43
Thomas H. Handy Sazerac Rye
Let's be honest, the Buffalo Trace Antique Collection is incredibly hard to get your hands on, and very expensive if you actually do. The best bottle in the collection this year was definitely Thomas H. Handy Sazerac Rye, a surprising winner full of caramel and fruit notes with just a slight burn on the finish. The uncut and unfiltered whiskey clocks in at 128.8 proof, and has no age statement. $100

Woodford Reserve's 2018 Master's Collection
Two new releases from Woodford Reserve offer something a bit different from the classic Woodford expressions. Select American Oak Bourbon was aged in Ozark oak, giving it a warm, nutty quality on top of the bourbon's sweetness. And Oat Grain Kentucky Bourbon reduces the amount of rye in the mash bill and adds some oat instead, making the whiskey's flavor profile closer to Irish whiskey per the distillery's description. $130
Hibiki Japanese Harmony Anniversary Gift Pack
Japanese whisky is getting harder and more expensive to get your hands on, but the distilleries are making up for it by releasing new non-age-statement whiskies. Hibiki Japanese Harmony blended whisky comes in a new package for the holiday season. The design on the bottle was inspired by the kimono, and includes tabane-noshi, a Japanese symbol of celebration. $100
FEW American Whiskey
FEW Spirits is one of America's best craft distilleries, making whiskey and gin that set the bar very high. The distillery's new American Whiskey is a treat – it's not bourbon, it's not rye, but instead a blend of bourbon, rye, and malt whiskey that's been kissed with cherrywood smoke. $50

The Dalmore Port Wood Reserve
This new expression from The Dalmore starts its life in ex-bourbon casks where it is aged for an unspecified length of time. Then half the whisky stays in these American white oak barrels, and half goes into port pipes from W&J Grahams winery in Portugal for an additional 12 to 18 months. Finally, all the whiskey is married together. The result is a sweet, rich whisky with a strong port influence. $99
Haku Japanese Vodka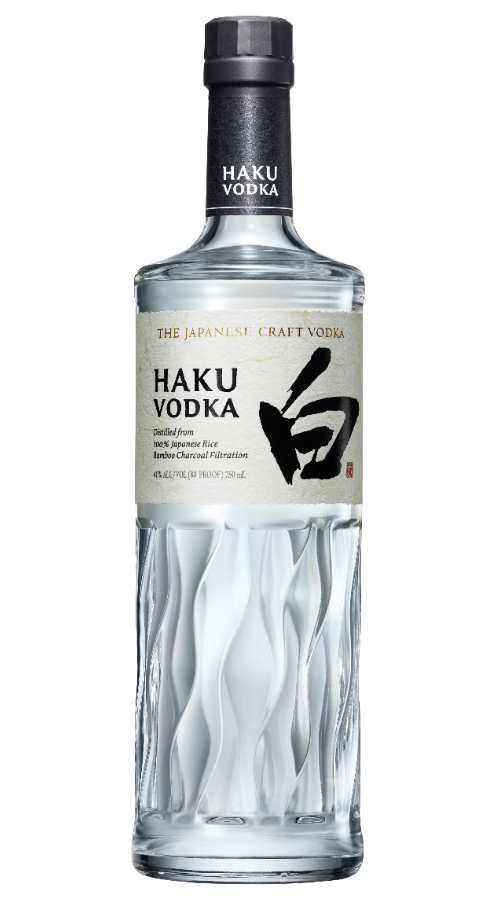 Haku is the other new clear spirit from Suntory, a vodka made from 100 percent Japanese white rice. What's exciting about a new vodka, you might ask? Well, often not much, but the completely neutral flavor profile is upended a bit here as the spirit retains some of the sweetness from the rice base. The vodka was distilled twice, and charcoal filtered before bottling. $28

Basil Hayden's 10 Year Old Bourbon
Basil Hayden's has released a few new interesting expressions over the past year or two, including the recent Two By Two Rye. The brand just announced this new limited offering, a 10-year-old high-rye bourbon, which should pique the interest of the whiskey-curious. A couple more years in the barrel really brings out some of the trademark Jim Beam nuttiness and oak. It would be interesting to taste this at a higher proof, but at 40 percent ABV this sips pretty smooth. $60
Old Charter Oak Mongolian Oak Bourbon
Buffalo Trace is constantly innovating and experimenting, as evidenced by the new Old Charter Oak Mongolian Oak release. The whiskey is made from the same recipe as Buffalo Trace and Eagle Rare, but it was aged entirely in Mongolian oak for about ten years. This is the first in a series of releases that will focus on different types of wood – next year the distillery will introduce French oak and Canadian oak releases, with new expressions continuing until at least 2030. The Mongolian Oak has notes of caramel and pine with a spicy sweetness throughout. $70
Chivas Regal Mizunara
Japanese whisky is on fire these days, so it makes sense that other types of whiskey are trying to capitalize on this trend. Chivas Regal Mizunara is reportedly the first Scotch to be partially finished in Japanese Mizunara oak casks (the brand reps say that "the casks were used to finish some portion of the blended scotch"), imbuing the traditionally soft blended malt with a bit of oaky spice that is typically associated with this type of oak. $45

Compass Box The Story of The Spaniard
The master blenders at Compass Box Whisky come out with a few new expressions every year. One of the best from this past year was The Story of the Spaniard, a blend of whiskies aged predominantly in Spanish sherry and red wine casks. It's soft and fruity with a hint of spice and makes a nice after dinner dram. $65

Bowmore 1965
Yes, this is sort of a fantasy gift… but there's nothing wrong with a little whisky daydreaming. Bowmore recently released the latest in its 50 Year Old Vaults Series, the 52-year-old Bowmore 1965. Only 232 bottles of this very expensive whisky are available, and the flavor is pretty singular. There are still hints of smoke on the palate, but overall this is a tropical fruit explosion with mango and pineapple intermingling with some honey and chocolate. The bottle is hand-blown glass and it comes in a handsome Scottish oak cabinet. $30,000