The Best Rosé Wines to Try Right Now
Rosé all day.
Besserat de Bellefon / Duncan Quinn / MFL & Co.
Ask any wine aficionado and they'll tell you: despite its summertime popularity, rosé wine can and should be enjoyed year-round. That said, there's no denying a glass pink-hued vino is particularly thirst-quenching when enjoyed in the sun on a sweltering summer day.
With that in mind, we've rounded up some of the best premium rosé wines to celebrate the onset of summer—from bright and funky natural wine to creamy Champagne, there's something for every taste and palate. All you have to do is chill and savor.
Henri Milan Ma Terre Rosé
Produced in Provence, France, this light and slightly funky natural rosé is a great option for those in search of a pink-hued wine that doesn't exactly scream rosé. It boasts a notably low acidity—which can be tough to find in a rosé—but Henri Milan's Ma Terre is still bright and juicy enough to quench your thirst throughout a heatwave. Note that the small-batch wine can be hard to come by, so pick up a few bottles when you find it available.
$20.00 at Wine-Searcher.com
Gérard Bertrand Cote des Roses Rosé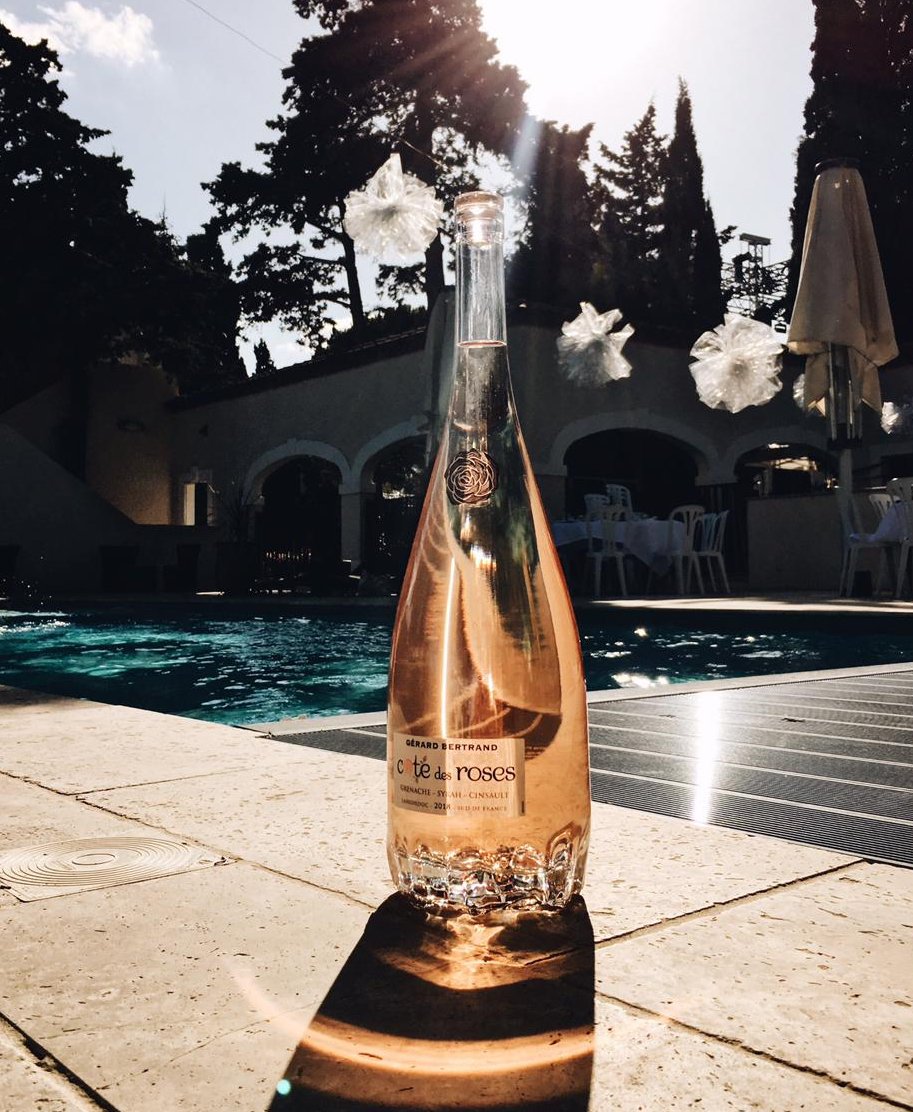 Gérard Bertrand's Cote des Roses is the perfect bottle to pop for any upcoming at-home celebrations. The classic rosé has made waves thanks to its striking rose-shaped bottle but the wine truly does speak for itself. Crafted in the South of France by winemaker and former professional rugby player Gérard Bertrand, this Mediterranian-inspired wine takes shape thanks to the warm, windy climate that helps grapes to ripen at just the right moment, giving each glass an exquisite freshness.
$17.99 at Drizly.com
Quinn Rosé
This light, dry and refreshing rosé from Provence, France was made from a curated blend of Cinsault, Carignan, Grenache and Syrah, all grown just forty-five minutes north of the famous beaches of St. Tropez. The light floral nose and medium acidity have quickly made Quinn Rosé a quintessential addition to backyard barbecues and formal dinner parties alike.
$19.99 at DrinkQuinn.com
Besserat de Bellefon Rosé Champagne
Besserat de Bellefon's salmon-hued champagne boasts elegant light, yet creamy bubbles with notes of wild strawberries, blackberry, red currant, and almond. Slightly smoky on the nose, this rose gold champagne was made to enjoy with rich seafood dishes, pork, and soft cheeses—in other words, it was made to bring along to picnics and backyard happy hours.
$80.00 at WineTransit.com
Lammidia Miscela Rosé
https://www.instagram.com/p/B9FRNfaJ0Qo
While most of us know traditional rosé as red wine grapes fermented without the skins, the Italian winemaking duo at Lammidia actually blend a variety of indigenous organic red and white grapes from central Italy, which is what gives it the distinct salmon hue. Produced without filtering or preservations, this natural rosé blend admittedly tastes more like a light red wine than your typical rosé, but when chilled properly it's just the right combination of lip-smackingly funky and thirst quenching.
$20.99 at SomeGoodWine.com
Veuve Clicquot Rich Rosé Champagne
" tml-render-layout="inline
While Veuve Clicquot makes a great sparkling rosé, their Clicquot Rich Rosé was actually inspired by mixology and was designed to be enjoyed over ice with fresh ingredients—like citrus fruit or ginger. Think of it as the base for your premium summertime sangria, or enjoy it straight from the bottle with a creamy pasta, charcuterie or even barbecue.
$72.00 at Drizly.com
Château Gassier en Sainte-Victoire Cuvée 946 Rosé
https://www.instagram.com/p/Bvty1FuHObF
Pleasantly light and airy, this balanced rosé from Provence, France boasts delicate cherry and baking spices on the nose, with a surprisingly creamy black pepper finish. Named after the Croix de Provence, which is situated at 946 metres above sea level, the rich cuvée is crafted from a curated blend of delicate Syrah, Grenache, and Rolle grapes. What's more, all Château Gassier en Sainte-Victoire wines are certified organic so you can sip and savor guilt-free.
$69.00 at RyeBrookWines.com