Bushmills Channels 'Peaky Blinders' With New Prohibition Recipe Whiskey
The venerable Irish whiskey brand's latest bottle arrives by order of the Peaky Blinders.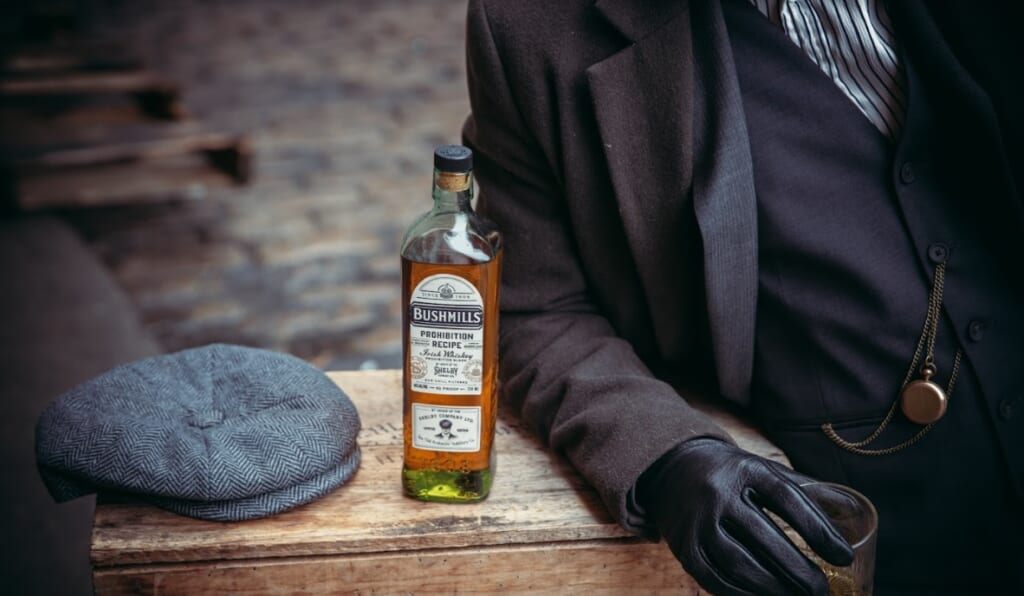 Bushmills is now under new management (in a figurative sense), with the whiskey to prove it: The Irish whiskey giant debuted in March as the Official Whiskey of Peaky Blinders and the Shelby Company Ltd., and now, a new spirit hits shelves, with all the character and heritage you'd expect.
Bushmills Prohibition Recipe Irish Whiskey arrives just in time for the June 10th launch on Netflix in the U.S. of the acclaimed British gangster drama, which follows the highly stylish, highly lethal Shelby family and its first-in-command, the ever-well-dressed Tommy Shelby (you might know him as Cillian Murphy, though).
The partnership is a fitting one given the Shelby family's proclivity for sipping great whiskey, and the bottle itself has the specs to prove it: It's a recreation of a vintage Bushmills whiskey bottle seen throughout the show, with design elements that nod to the 1920s (like a visible cork lid).
Mr. Shelby's words are even emblazoned on the label — Tommy famously says that "whiskey is good proofing water, it tells you who's real and who isn't," words to live by in the Shelby household.
The spirit itself is bold and assertive (as on display during a recent, very well-dressed NYC launch event), and Bushmills themselves says the "bold and powerful taste of the limited release is a tribute to the infamous leader of the Peaky Blinders."
The whiskey is high-proof, non-chill filtered and aged in ex-bourbon casks, using a separate stock aging process for three, four and five years prior to blending, and of course, it was all done with an eye toward distilling practices found in the time of Prohibition.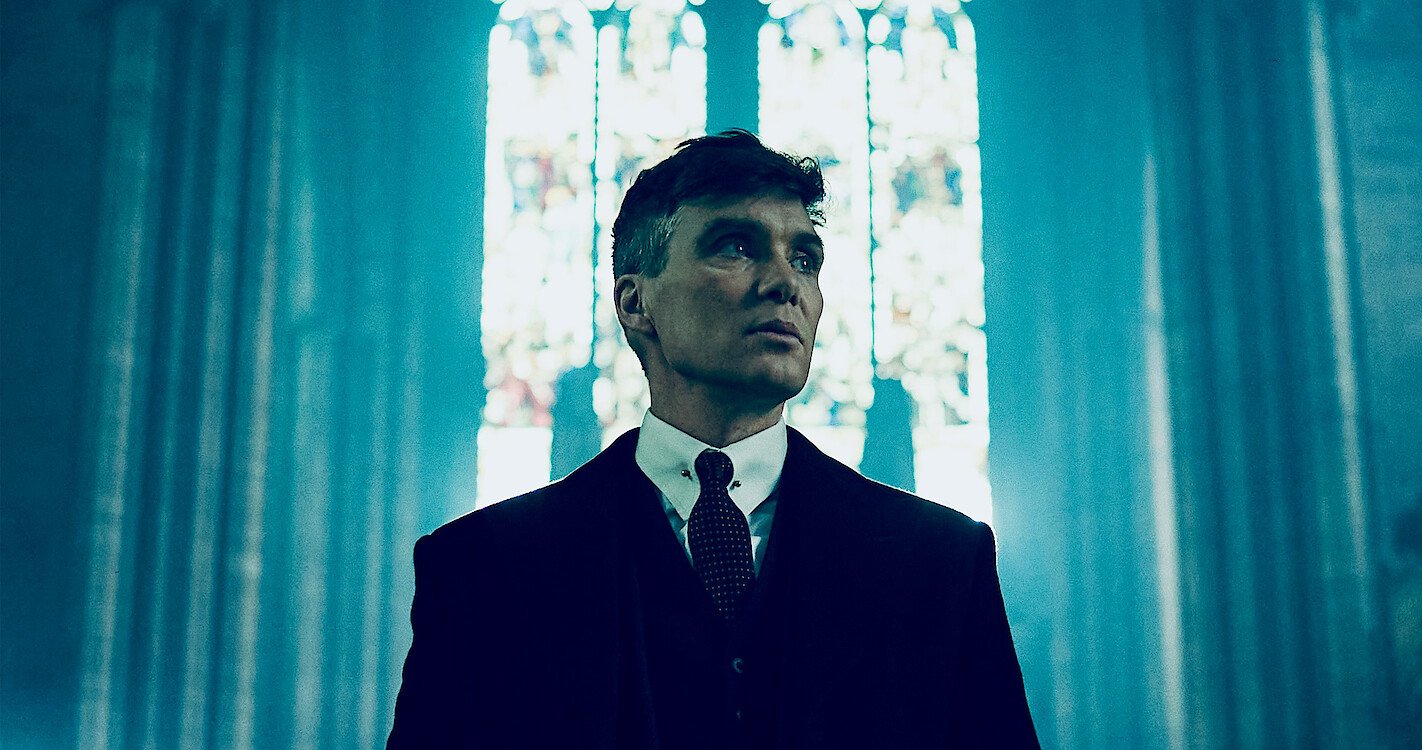 The release also pays homage to the fact that Bushmills is the world's oldest licensed whiskey distillery, with the heritage and a history of quality to prove it. The significance isn't lost on Bushmills, and certainly won't be lost on Peaky Blinders fans.
"With this new release, we celebrate Bushmills' long history and the continued aging of whiskey during Prohibition," said Master Distiller Colum Egan.
A whiskey that nods to the past, celebrates the Shelby family and brings fans along for the ride? That's proofing water worth sipping on, and we know Tommy Shelby agrees.