Patrón Gets Smoky With New Reposado & Ahumado Silver Tequilas
Made using mesquite charcoal in Jalisco.
Mezcal is experiencing a major boom right now, as is the world of high-end tequila–lovers of both will need to make more space on their bar cart for a Patrón launch that dabbles in two worlds, that of smoky mezcal and smooth tequila.
The new Patrón Ahumado Reposado and Patron Ahumado Silver hit the right notes in harmonious fashion, and they're both "passionately handcrafted with tequila and mezcal enthusiasts in mind," the company notes.
The key is the use of mesquite charcoal in a small-batch roasting process in underground stone pits at Jalisco's Hacienda Patrón, delivering two different takes on smoky, smooth flavor.
The Patrón Ahumado Silver (which retails for an agreeable SRP of $69.99) delivers natural sweetness and a smooth taste, leaning on black pepper, spice and roasted agave notes.
The Reposado variety, on the other hand, boasts an SRP of $79.99 and drinks more smoky and woody, touching again on black pepper buoyed by caramel and vanilla.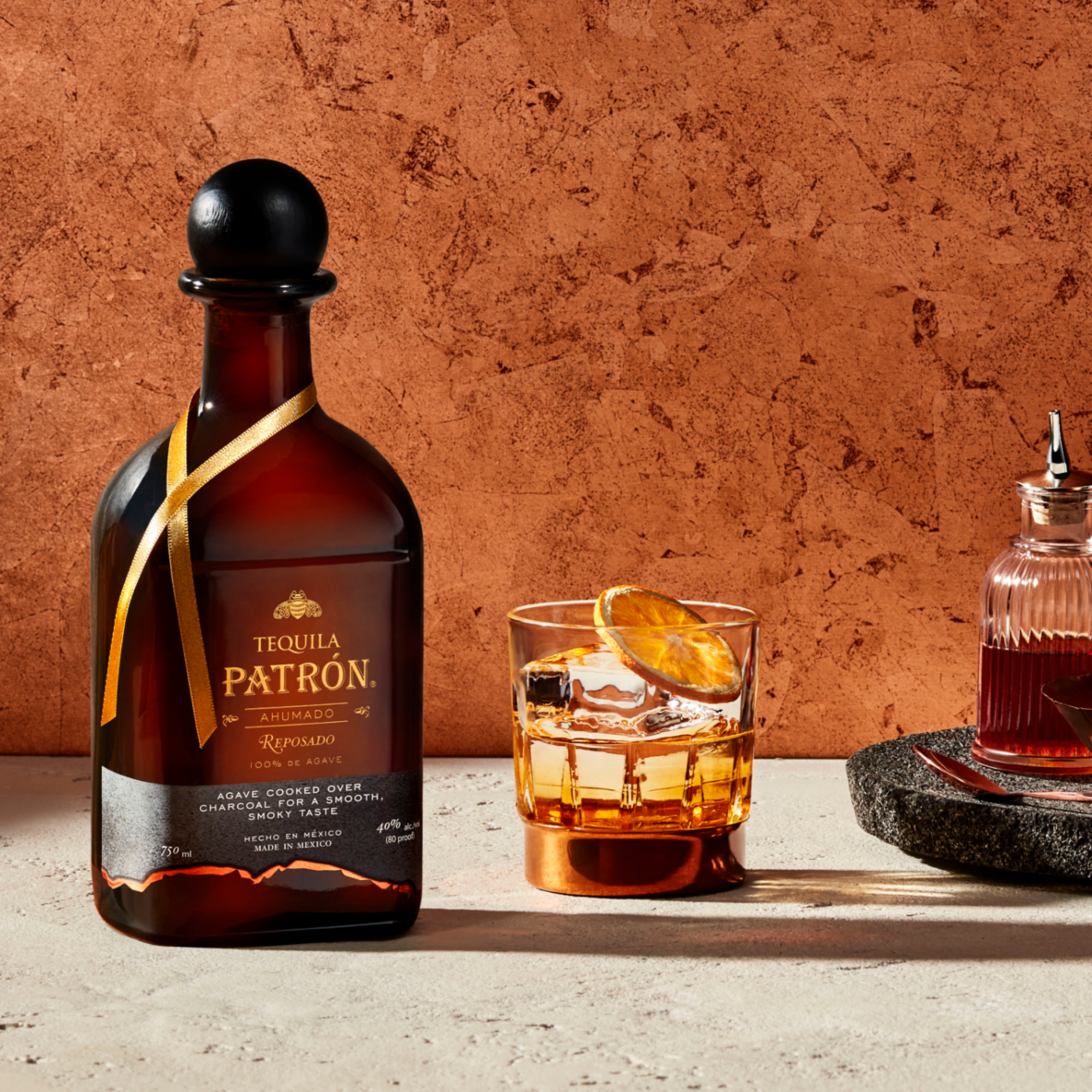 Patrón recommends the Reposado in particular for a unique take on the Old Fashioned, and notes the tequila can also be enjoyed neat or on the rocks.
For a spirit as delicate as this smooth, charcoal-influenced Reposado, enjoying it on the rocks might lend itself especially well to breezy spring days and balcony sipping where a touch of smoky flavor is preferred.
It doesn't hurt that the bottle design for each tequila is both elegant and elevated, a welcome addition to any bar cart.
Take heed: A limited number of bottles are hitting select markets for a short amount of time, so act quickly to upgrade your spring sipping in fine fashion.