The Best Rare Cask-Finished Spirits to Try Right Now
High-end whiskeys, tequilas, gins, rums and aperitifs that are definitely worth your time.
A relatively recent phenomenon in the world of single malts, dating to the early 1990s, experimental cask finishes are now a critical component of many high-end whiskey brands' offerings—and other spirits are starting to take note. From fine French spirits to rum, tequila, gin and even aperitifs, intriguing cask finishes are now popping up across all categories, offering whole new perspectives and styles and pushing the boundaries of what was once thought possible and acceptable to enthusiasts. 
Many credit David C. Stewart at famed single malt Scotch distillery The Balvenie with having pioneered the cask finish movement when he debuted The Balvenie DoubleWood Aged 12 Years in 1993, one of the first double-matured whiskies on the market. 
Recognizing that few parts of the process affect the character of a whisky more than the time spent in the cask, and the characteristics of the casks used, Stewart transferred the malt from its primary barrel into a second cask previously filled with sherry, creating an entirely new flavor profile that enhanced the spirit beyond mere aging. The sherry finish soon became an industry classic, and many major single malt whisky brands have since offered it in addition to their core range.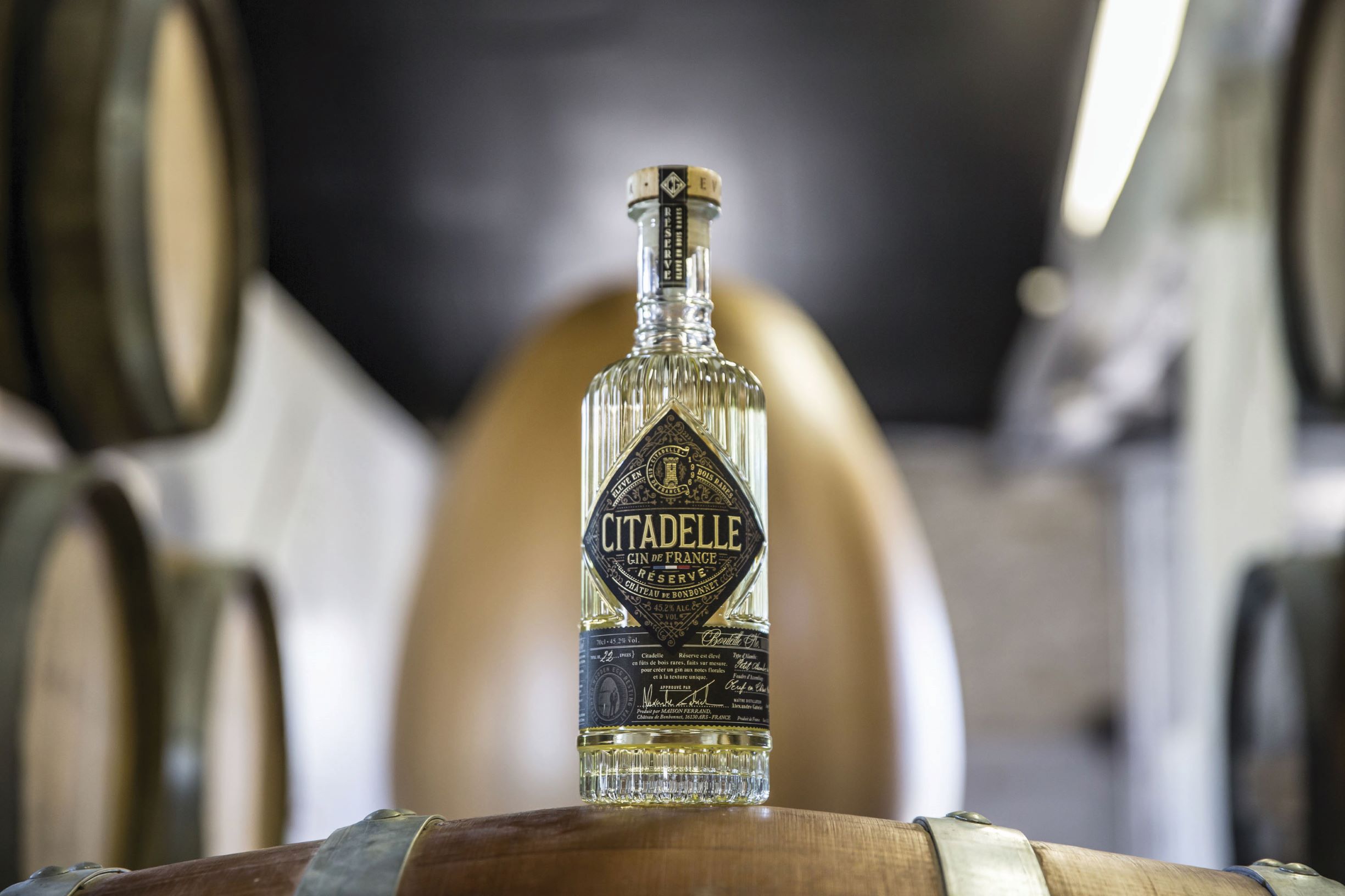 In recent years, others in different parts of the industry have seemingly taken cues from the aesthetic Stewart developed. Few have embraced cask finishing as passionately as Maison Ferrand, the premier boutique spirits brand which produces Ferrand Cognac, Plantation Rum and Citadelle Gin, among others. 
"Finishes for us are more like another maturation of the spirit that will give it a different suit to wear on a different occasion," Guillaume Lamy, Vice President Maison Ferrand, The Americas, tells Maxim. "Working with Maison Ferrand founder Alexandre Gabriel and his team in Cognac and in Barbados taught us a very important thing— finishes are there to expand the wardrobe of a beautiful rum or gin, and create style and elegance without changing the spirit's character or original beauty." 
Plantation Rum has become a cult favorite with bartenders and serious spirits enthusiasts by favoring craft over marketing. Most of its rums are double-aged; once in their country of origin and then a  second time in ex-cognac casks at Maison Ferrand in France. 
One of its recent releases, Plantation Xaymaca Special Dry, is a blend of pot still rums from Jamaica that are then "married" and double-aged in ex-cognac barrels at the Ferrand estate. 
Ferrand also uses unusual casks—five types of them, including acacia, mulberry, and cherry—to give a unique finish to its Citadelle Réserve barrel-aged gin, imparting characteristics that seem more common to whiskey. 
Known as Napoleon's Brandy, the famous cognac house Courvoisier was founded in 1828 and is as steeply rooted in tradition as any French spirit. Yet it too has embraced cask finishes as a way to innovate but not alienate.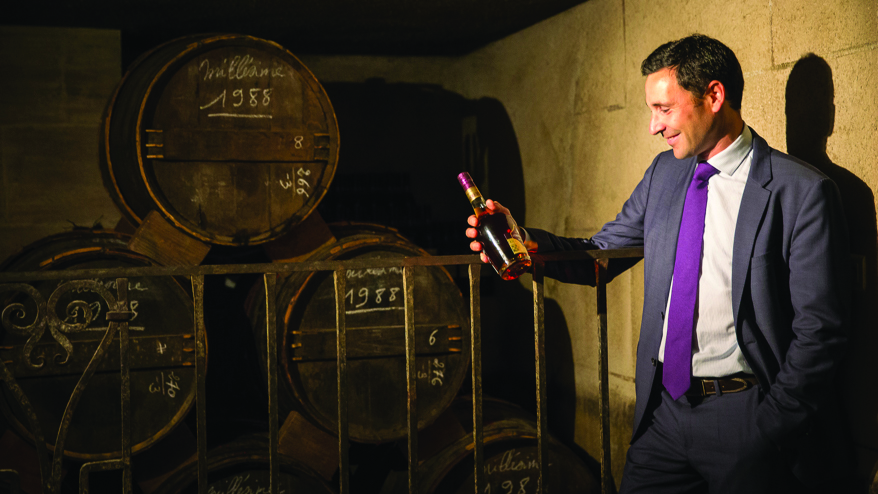 It first experimented with a sherry cask expression in 2019, and has recently come out with Courvoisier Avant-Garde Bourbon Cask Edition, the first release in its new Avant-Garde Series, finished in Kentucky bourbon barrels. "Following the successful launch of Courvoisier Sherry Cask, it was clear that there was a demand among consumers for an elevated twist on a sipping spirit," Courvoisier Master Blender Patrice Pinet tells us, noting that "the demand for and consumer interest in hybrid spirits is rapidly growing, particularly in the cognac and bourbon space." 
He worked alongside Courvoisier's Master Distiller, Benoît De Sutter, and Jim Beam's legendary Fred Noe, to "source the highest quality bourbon barrels that provide us with the tasting notes we were  looking to achieve with our new Avant-Garde liquid…. The extra aging creates an elegant, velvety finish with tasting notes of vanilla, honey and sweet marmalade," definitely an evolution of the classic Courvoisier flavor profile.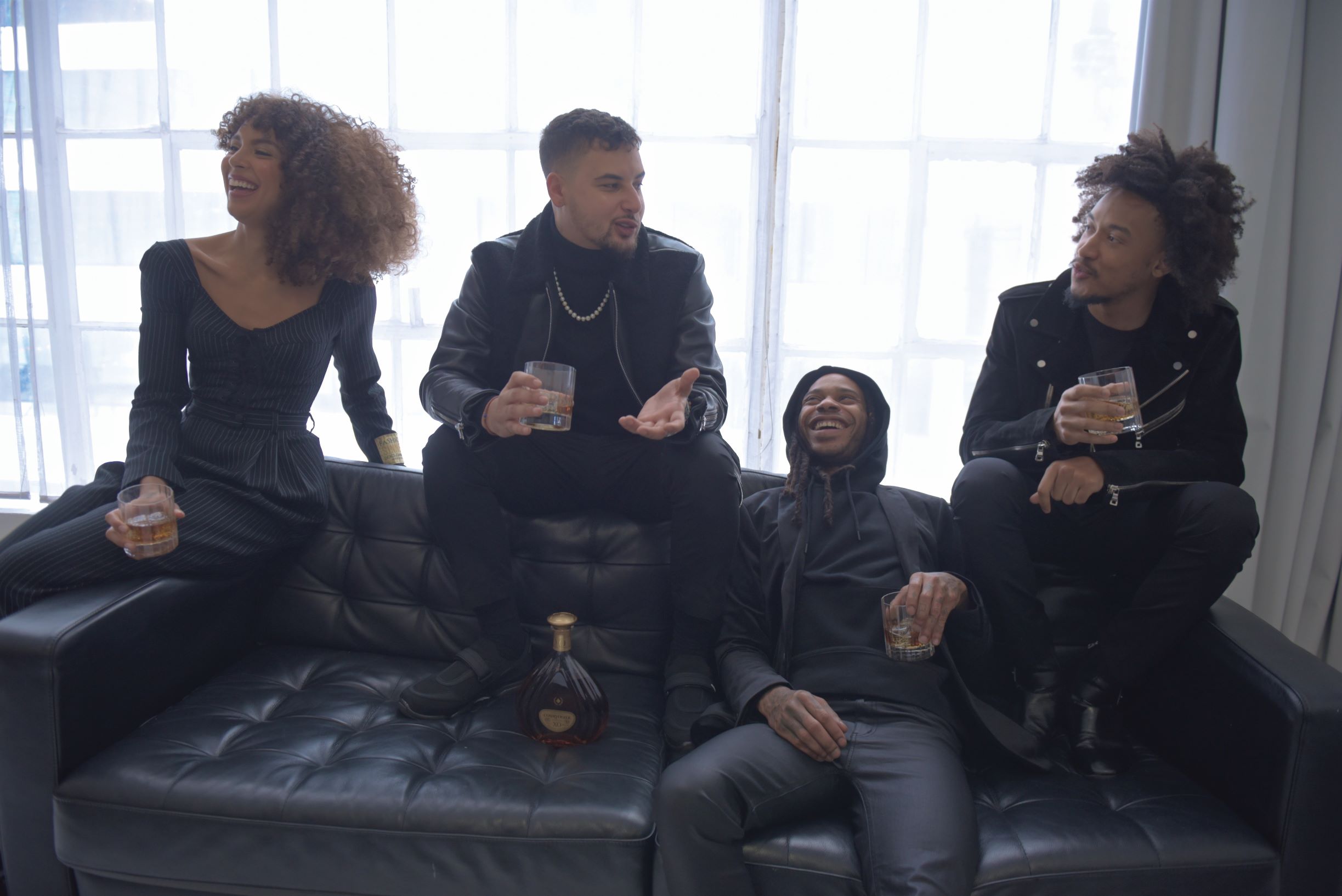 One might think that an iconic aperitif like Campari, whose secret recipe has been unchanged since 1860, would have little need for experimenting with cask finishes. Yet in September 2019, it released a limited edition expression called Campari Cask Tales honoring the legacy of Davide Campari. Created by Herbalist and Master Blender Bruno Malavasi, it is finished in bourbon barrels in an "exploration into the world of cask-finishing." 
Malavasi "experimented with casks from multiple sources to find the ideal environment to age and flavor" the spirit, without drastically altering its character. On the palate, "the bourbon barrel finishing smooths the bitter notes with fruity, sweet, and creamy tones, providing a delicate oaky smokiness," the brand says. 
With so many renowned spirits getting into the cask-finishing act, whiskey brands are turning to new avenues of innovation. Dewar's, one of the world's most famous Scotch labels, is launching a limited edition 8YO Ilegal Smooth Mezcal Cask Finish that cleverly aligns its whisky with the trendiest spirit going. 
And while doing so might seem counterintuitive for a blended whiskey wherein the key component is consistency, Dewar's Master Blender Stephanie Macleod arrived at it as part of a "journey of experimentation to develop new flavor profiles in the Dewar's house style." 
To create it, the classic Dewar's White Label blend of over 40 single malt and grain whiskies, aged for eight years in Scotland, were blended and aged again before being finished for at least six months in Ilegal Mezcal casks. "Normally, 60% of a whiskey's flavor comes from the wood," the brand notes. "This is enhanced even more so by the extra aging period…. This specific cask finishing beautifully complements the classic Dewar's house style, creating a complex, yet harmonious blend [with]a twist of crafted, Oaxacan smoke." 
Of equal interest and ingenuity is The Boss Hog—The Samurai Scientist, a new expression from cult Vermont-based rye distillery WhistlePig. "Cask finishes are a great way to take whiskey to the next level of flavor," the brand's Master Blender Pete Lynch tells us. "We have such a wide range of casks to choose from, from wines, spirits, and even different oak and wood types, that we can really create truly unique whiskeys that the world may have not seen before." 
For The Samurai Scientist, "we looked to our industry friends and partners in Japan at Kitaya brewery and took note of their world-class Saikoo umeshu," a Japanese plum liqueur, Lynch says. "A rye whiskey as flavorful as this, thanks to the unique flavors imparted by the Japanese umeshu casks, has never been seen by the world, and the result is spectacular." 
Sixteen years of aging in new-char oak, plus five weeks in umeshu casks, imparts "delicate notes of tart plum, savory umami and sweet fruit [that] play incredibly nicely with the bold, intense flavors of our cask-strength rye…. It's not something you can just take one sip of, and the flavor develops in the glass over time, compounding into something greater." 
For the record, we had no intention of stopping at one.