The Rock Teases Upcoming Tequila Line
Can you smell what The Rock is distilling?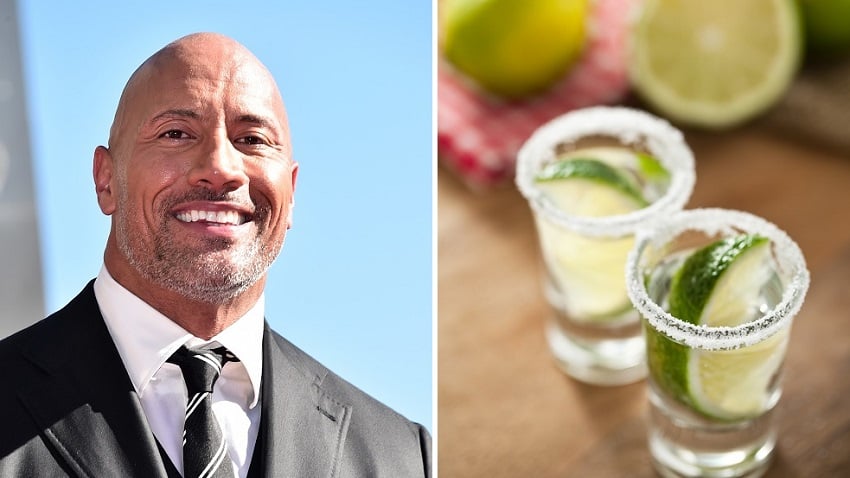 Getty Images
Dwayne "The Rock" Johnson is inching ever closer to jumping into the celebrity-branded tequila game.
Last April, TMZ reported that Johnson's "company filed docs … to lock down the name "Mana"—a Polynesian word meaning supernatural power or spirit—and slap it on tequila bottles." 
But in December, The Blast reported that the name"Mana" had been ditched because the U.S. Patent and Trademark Office said it was too similar to the names of other products. Tough break, Dwayne.
Last week the Jumanji star posed with a towering pile of test tequila bottles in an Instagram photo that suggested his tequila company dreams were very much still happening. 
"Spent all weekend taste testing every batch of my new tequila fresh out of our barrels from Mexico. I'm very passionate about my new tequila we're developing," the caption read. 
"It's been years in the making and every road has led here. Lots of growing excitement. Mana, passion, positivity, hard work and fun. This one's for you world, let's have a drink."
Johnson did not hint what the tequila would be called, but we're guessing he'll let us know when he's ready.
The tequila would be the latest entry in a crowded celebrity booze market that's seen The Rock's fellow movie stars Matthew McConaughey team with Wild Turkey to launch a line of small-batch bourbon, Ryan Reynolds partnering with Aviation Gin and George Clooney selling his popular Casamigos tequila brand to Diageo for a cool $1 billion.