This $2,800 Rum Is Brugal's Most Expensive Bottle Yet
Only 50 bottles of the ultra-premium Andrés Brugal will be shipped to the U.S.
Brugal, an ultra-premium rum distillery that resides among other esteemed spirit labels like The Macallan, Highland Park and Noble Oak under Edrington's umbrella, just dropped its most prestigious expression to date in very limited quantities.
Priced at an exorbitant $2,800, Andrés Brugal was crafted by Jassil Villanueva Quintana, who serves as the Dominican Republic's youngest and first female Maestra Ronera, or master rum maker. Brugal's first ever blend of two double-aged reserves with first-fill casks is named eponymously for the distillery's founder, who launched the 134-year-old Brugal brand with his sons after settling in Puerto Plata, Dominican Republic in 1888.
"This limited-edition bottling is a journey that started over a century ago," Quintana said in a statement. "Andrés Brugal combines special single cask family reserves and our signature double aging technique to tell a dual story of my family's legacy of rum making, as well as my own as Maestra Ronera."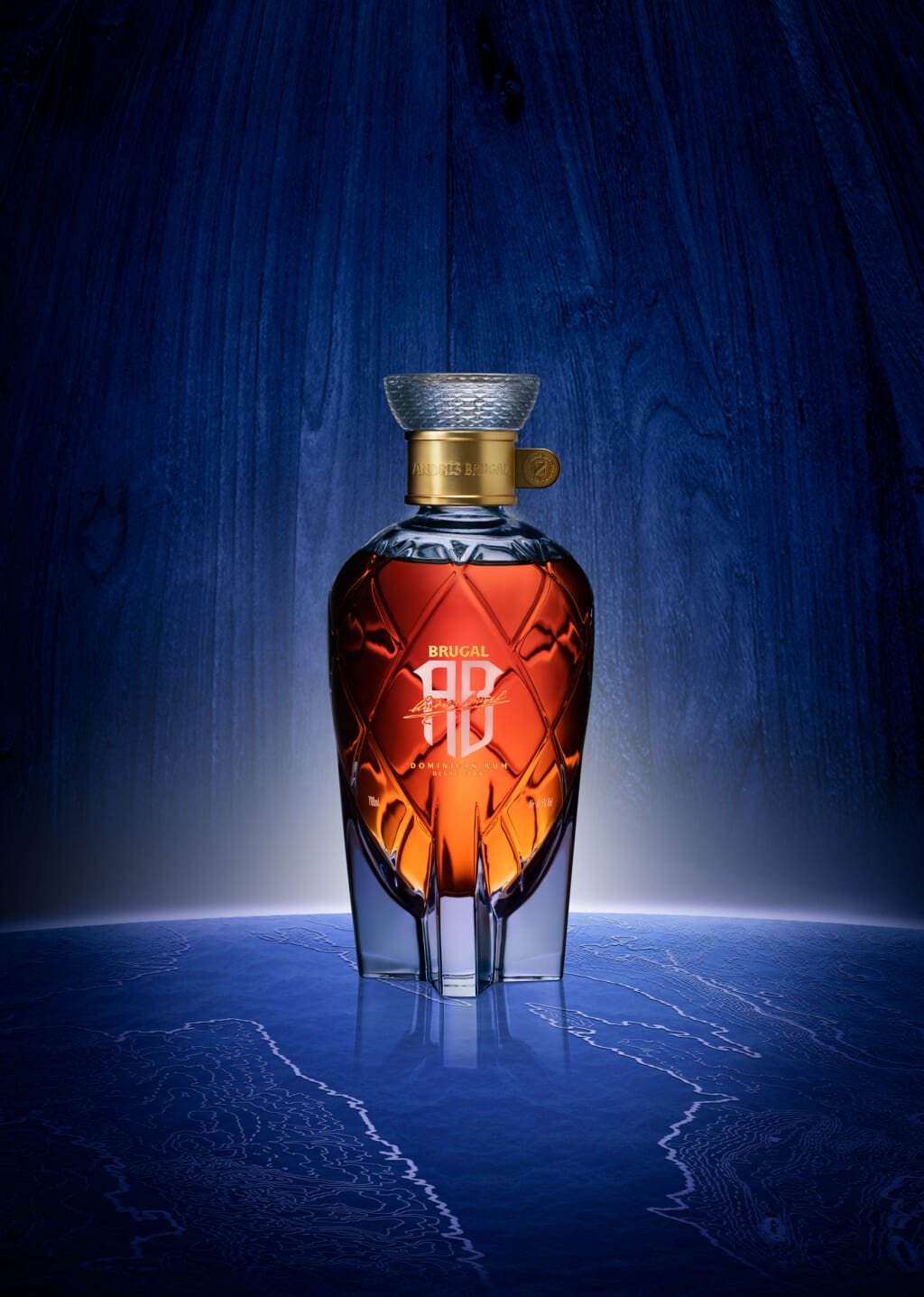 Tasting notes describe an aroma of "roasted coffee beans expertly balanced with the scent of freshly harvested Cacao, layered gently with the sweet fragrance of homemade dulce de leche fudge and the buttery softness of Dominican rum cake."
On the palate, expect "a combination of oak, vanilla bean, and sweet caramel flan dance in harmony on the tongue, complemented by the freshness of ripe berries and delicate notes of warming aromatic black peppercorns and sweet cloves" followed by a silky, long-lasting finish replete with woody notes.
Being a four-figure bottle, Andrés Brugal is presented exquisitely. A hand-blown crystal decanter is nestled in an American oak cabinet that, when closed, is meant to recall the displays that traveled town to town with history's rum Maestros. Its twin segments fold down to showcase the decanter with panes of mirrors engraved with a map of the world, harking to Andrés Brugal's journey from Spain to Puerto Plata.
Limited to just 460 bottles released worldwide, only 50 bottles of Andrés Brugal are bound for the U.S. Visit Brugal's website to learn more.