Meet the WWE Beauty Who Just Launched a Wine Brand
WWE superstar Carmella has uncorked her very own line of wines.
Leah Van Dale, who pro wrestling fans will know as WWE superstar Carmella, has launched a wine line dubbed Capo Cagna.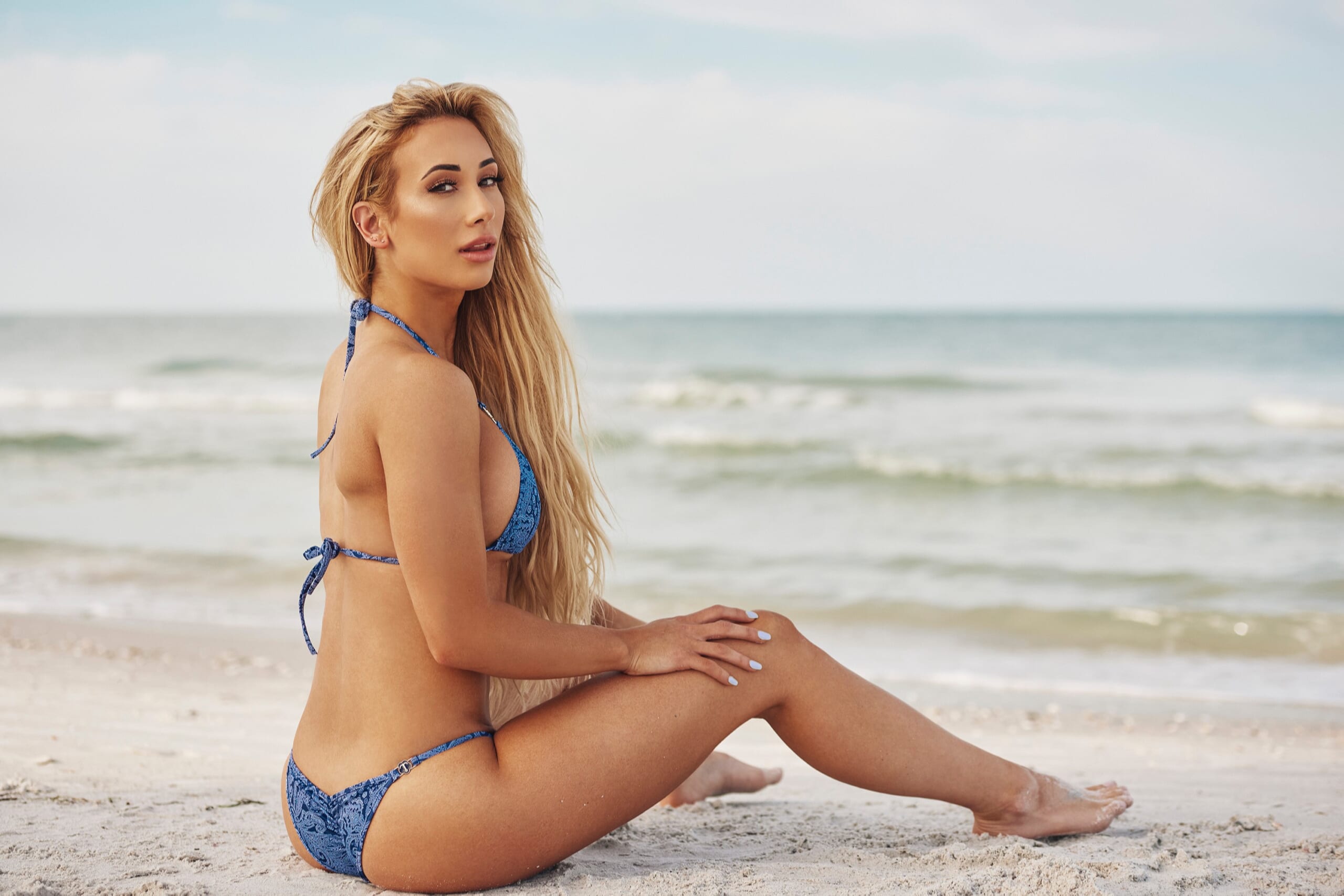 The vino brand's mission statement—and "Caution: Not for wine snobs" motto—definitely channel the same kick-ass attitude that helped Van Dale's alter ego defeat Charlotte Flair to secure the SmackDown Women's Championship title in 2018 and win the first-ever Women's Money in the Bank Match in 2017. 
https://www.instagram.com/p/B2EhX62Hvw_
"Our mission at Capo Cagna wine is to make our customers feel like a boss bitch!" she says (Capo Cagna is Italian for "boss bitch.") "We wanted to create a wine that makes you feel like a million bucks, yet doesn't break the bank." 
https://www.instagram.com/p/B9ClkxhJfTV
Capo Cagna currently has two varietals on offer: a Cabernet Sauvignon and a Chardonnay. Both are 13.2 percent alcohol-by-volume, California-sourced, and priced at $20, but don't mistake the low cost for a lack of quality. Wine Enthusiast gave the white an 83 and the red an 86, which are very solid scores. 
Here are the official tasting notes for each: 
Capo Cagna Cabernet Sauvignon 
https://www.instagram.com/p/B2pWjkIg7IV
A gorgeous ruby wine fills the glass. A juicy entry is marked by red cherry and blackberry. Fruit notes are balanced against dried lavender and a hint of spice, leading up to a long, pleasant finish.
Capo Cagna Chardonnay 
https://www.instagram.com/p/B-FUp9uJyeM
This Chardonnay is ripe, with bright notes of peach, nectarine, and pear layered together over honeysuckle. The fruit and floral notes are balanced against a backdrop of subtle spice and creaminess that contribute to the complexity and medium body of this wine.
Visit Capo Cagna's website to order a bottle.