Get Lifted With These Cannabis Gifts For 4/20
A luxury stash-tray, high-tech vape, "Nugg Club" box and other cool gifts for the cannabis connoisseur in your life.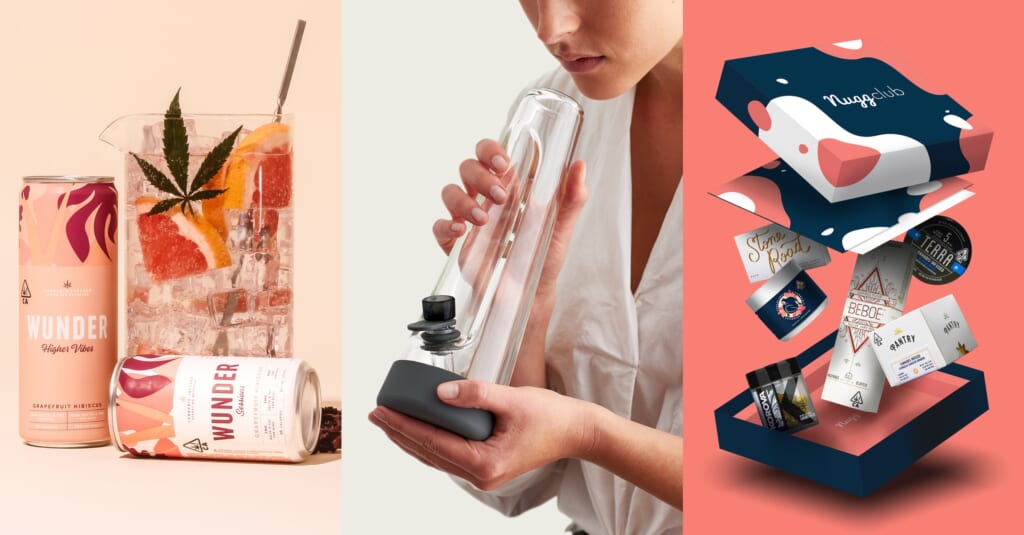 Weed has come a long way in recent years. Consider this: just a decade ago, there were few places you could buy clean, safe cannabis and accessories from someone who showered that same morning. Edibles? Forget about it. Bongs and pipes? Hope you like tie dye patterns and glow-in-the-dark nonsense. The point is that weed and its adjacent lifestyle have come a long way, and cannabis consumers are definitely reaping the benefits.
Whether you're a secret stoner who's started to furnish your home accordingly, an always-on host wanting to up your stoner place settings, or a high-performing professional enjoying the fruits (and buds) of your labor, there's a lot of great stuff out there today.
Here are some can't-miss, cannabis-related gifts perfect for any 4/20 celebration.
Vessel Ash
Cannabis accessories brand Vessel recently dropped a luxe new ashtray with multiple compartments for all your smoking needs. The Vessel Ash's stackable design features a three-compartment walnut storage tray that slides under a handsome concrete ash tray, and a matching walnut lid to cover when not in use. The hidden "stash-tray" is perfect for storing lighters, pre-rolls, and Vessel's snazzy Helix one-hitter. $120
Nugg Club Subscription
Nugg Club offers an incredible value on curated cannabis selections across the flower, concentrate and edible segments of the cannabis world. A variety of awesome products appear in these subscription boxes, making the estimated value of over $200 per box seem legit enough. For $99, it's a gift you can give yourself or a loved one that will keep the smoking experience fresh and ongoing (and tasty). $99 Per Box
Blazy Susan Coffee Table Turner
The Blazy Susan is the stoner host's best asset, whether you're hosting for one, two or ten people. A modular and customizable lazy susan for smoking, this innovative concept offers everyone in the circle convenient, no-spill access to ash trays, grinders, tools for clearing bowls, and everything else you might need to keep the puffs passing. It comes in several colors and each of the silicon inserts are removable, so if you want to down-convert the setup into a nice centerpiece when the parents visit, you'll have no trouble. $69.99
Session Pipes
The magic of simplicity gives Session Pipes their value: silicon and sturdy glass make for easy cleanup and even easier replacement of any broken parts that may happen. Accidents do happen, too, when smoking out of a pipe, but there's another benefit to the clean lines and minimalist design of this pipe: Without all the artful curves and design features of its competitors, Session tends to snag fingers, sleeves and whatever else is moving around it less frequently, cutting down on the breakage frequency even further. Easy to clean, easy to repair, and easy to smoke—what else could you ask for? $40
Bento Bong
Bento Bong is another excellent attempt to rethink the concept of bong design. Built with a Nalgene-like BPA- and BPS-free plastic, the company calls this pipe nearly unbreakable. More interesting than its sturdiness, though, is the pipe's customizable DIY structure—you can add length, volume, and tweak the design of the Bento Bong to complement your own smoking preferences and tailor it to your ideal session. Once that's all done, you can throw everything in the dishwasher, too. $45
Storz & Bickel Mighty+
The Mighty+ is a dream—an upgraded dream. This handheld vaporizer is the little brother of the uncontested king of vaporizers, the volcano. And while it might not pop off like it's erupting, it can certainly deliver some earth-shaking hits. Luckily, the beautifully designed temperature control lets you key into your perfect heating zone for the right desired effects. The Mighty+ has added features since it was called the Mighty, including ceramic insulation to the chamber and a more convenient USB-C charging interface. It comes in every color you could imagine, as long as that color is black. $320
Perfect Brand Infused Flower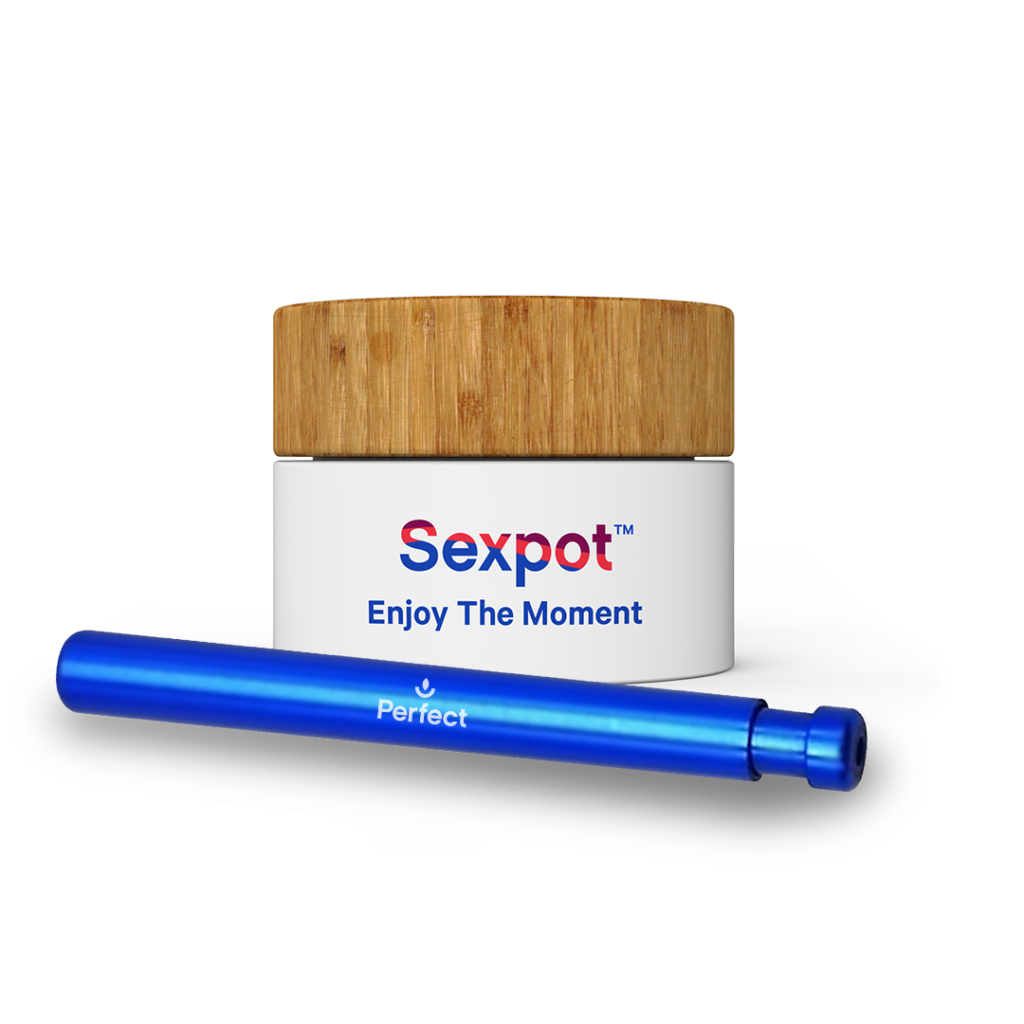 Perfect's infused flower is a between step for the wax folks and the flower folks, with the best of both worlds. It's a brown sugar-like consistency of weed and wax mixed together to form an easily compressed shot of smoke, and the included one-hitter makes ejecting spent flower easy whether you're clearing after a solo hit, or passing to the next person. This mixture (which is best consumed with the convenient one-hitting pipe included) delivers Mike Tyson-like punches tailored to specific needs. The lucid sativas standout in particular, and the Sex Pot blend is, well… consume some with a partner and enjoy. $50
Wunder Beverages
Cannabis cocktails are unpredictable, but a recent surge of seltzer-like beverages containing CBD and THC are impressive, and none so much as Wunder. With charmingly approachable flavors in the citrusy, berry realm, these quick-drink cans give you a substantial yet restrained body high and a bit of euphoria, without any hangovers from alcohol. Choose between two strengths: Sessions for a milder experience and Higher Vibes for when you're ready to melt into a more comfortable mindset. $20 – Pack of Four
Littlejohn Stash Bags
Discretion is the mother of weed inventions, and while hideaway cans designed to look like cleaning supplies fly totally under the radar, there are also more stylish options that look great in a carry-on or weekender bag. Enter Littlejohn stash bags, with their smell-proof lining and fine craftsmanship. The STOW Pouch looks as though it might be keeping some extra cables or possibly an e-reader, but in fact can comfortably carry about an ounce of flower or God knows how many cartridges. It bulks a bit if you try to squeeze in a grinder or pipe, though, so consider pre-rolling ahead of time or just using it for quick trips. $65
Green Jay Doob Tubes
An essential in any social smoker's life, the Green Jay Doob Tube has been an everyday carry element for years. The the child- and water-resistance (you have to push down while turning, like a medicine bottle) is a plus, and it's odorless when carrying even the freshest of herb to your next appointment. It keeps your joints safe from crushing or drying out, and it looks charming while doing so. $17
Kin Slips
Kin Slips are the ultimate discrete cannabis consumption method. These sublingual strips operate no differently than Listerine breath strips, but instead of a minty burst of freshness, you're getting THC delivered straight into your blood stream. Choose from a variety of mood-tailored strains, but consider trying the the up-and-focused sativas, because in most cases you're trying to be discrete in a place where you'll also need to do some work or answer some emails. There's nothing wrong with setting down the phone and enjoying the mellow high while people watching. $25-$29
Kahna Nano Gummies
Kahna makes some delicious gummies, and while their CBD bites are charmingly relaxing, its their higher test stuff from the Nano line that really kicks hard. These flavorful, bouncy chews deliver a great burst of flavor and effect in tandem, and best of all, most of them are formatted to a 5 mg hit, meaning you can taper on and off throughout the day or evening, which isn't always doable with those higher doses. Try taking one at 5 p.m., another about a half hour before dinner, and one right as you're readying for bed for a great weeknight experience. Adjust accordingly for the weekend. $20
PV Live Resin Gummy Coins
Platinum has done some lovely things in the live resin and vape arenas, but they also deserve credit for their gummy coins. These delicious candies have great color, flavor, texture, and are an all around pleasant edible experience with no ashy taste and very little weed taste at all. That doesn't keep them from hitting hard, though, so don't overdo it with any of their flavors. Grab these before a concert, or just as a way to hit the hay in a relaxed daze. $20