This Eye-Popping 'Electrojet' Is the Lamborghini of Jet Skis
Hold on tight.
Narke
Jet ski innovators have already created ambitious models that can take to the skies or transform into an 80 mph motorcycle. 
Hungarian company Narke now claims to have built the world's first electric personal watercraft designed for series production. 
Angular blue panels constructed of carbon-fiber reinforced composite call to mind the styling of a modern Lamborghini, but any comparisons to the Italian exotics manufacturer stop there.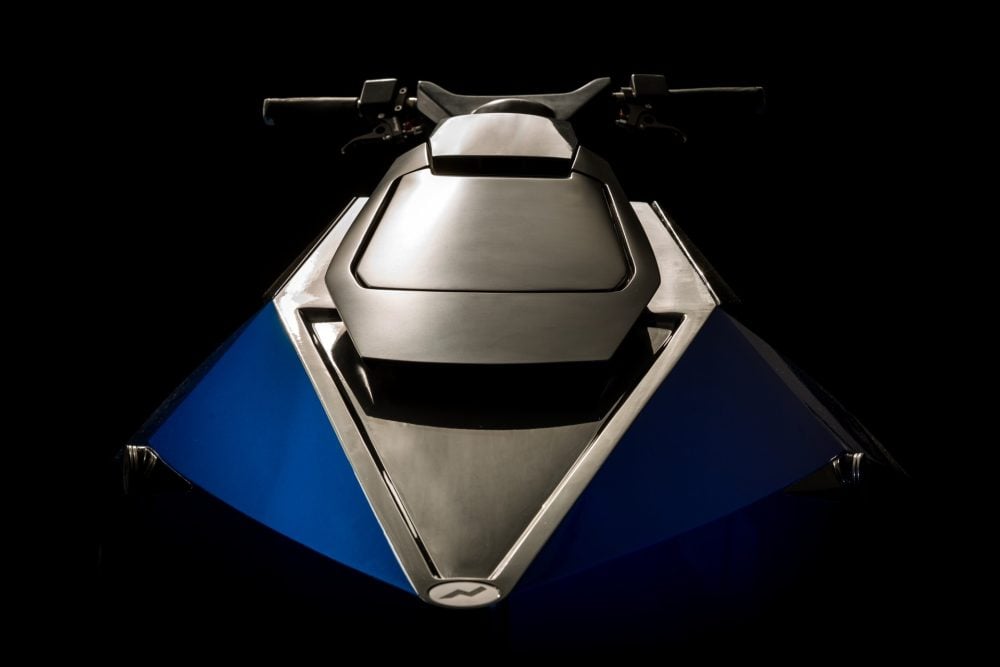 A modest 60 horsepower comes courtesy of a water-cooled three-phase asynchronous motor that's capable of propelling the Narke to its electronically limited speed of 35 mph—significantly slower than most gas-guzzling counterparts. 
With its all-electric powerplant, the two-seat craft can stealthily cruise the water for up to 90 minutes in near silence. A lithium-ion battery takes just over two hours to charge, or you can swap in a new one in a matter of minutes.
Pricing information will be released when the first models roll out later this year. Visit Narke's website for more info. 
h/t: Inside Hook