These Are The Sexiest Clothes Men Can Wear, According to Women
This Reddit thread reveals how to dress for dating success.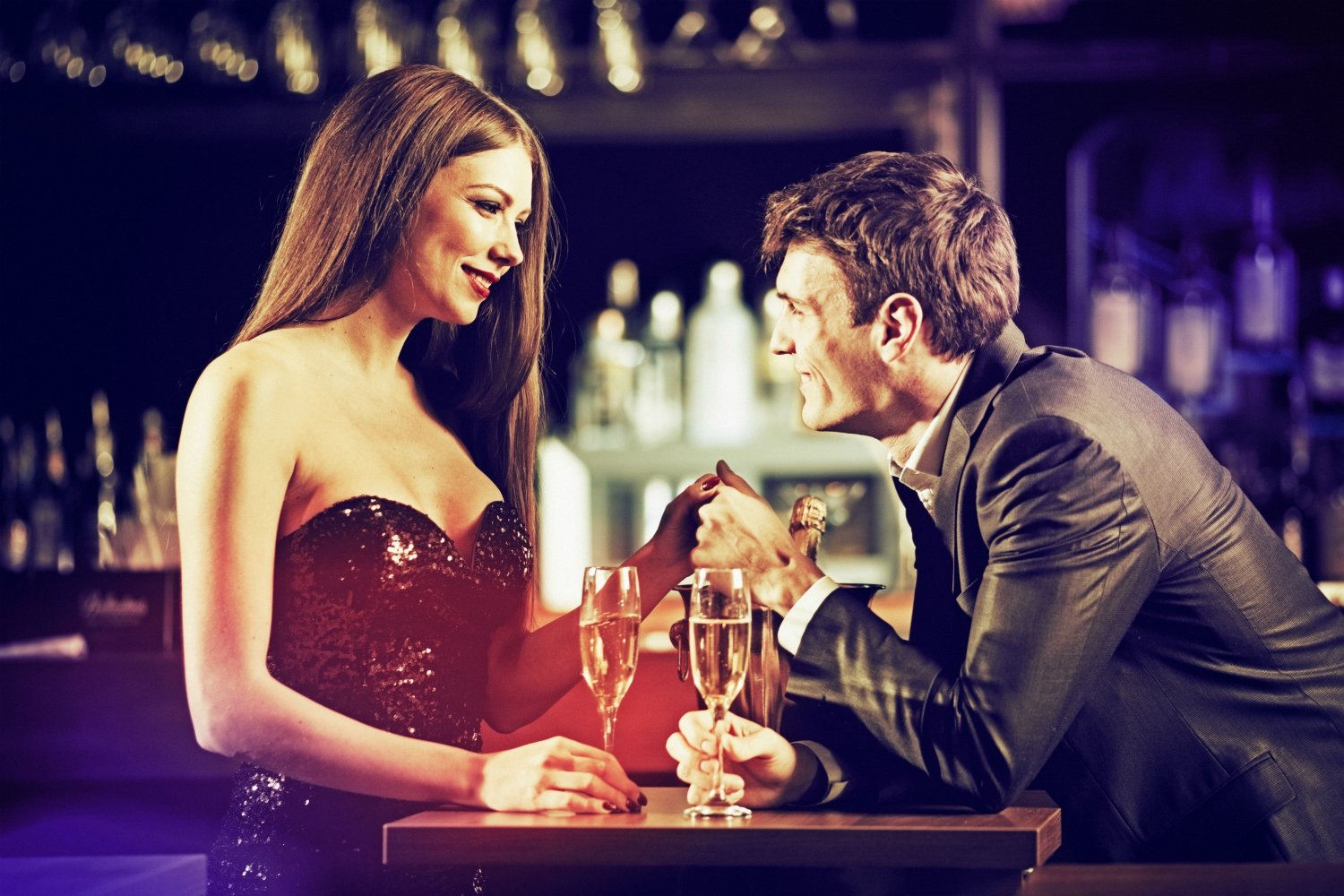 When you're getting dressed in the morning, you should always wear something that makes you look good, feel good, and most importantly, makes you irresistible to the ladies.
But what outfit choices do women find most attractive on men? Definitely not cargo shorts, I can tell you that. Nobody likes cargo shorts. Don't wear them.
Lucky for us, thousands of women revealed the outfits they find super sexy, in a Reddit thread titled: Ladies, what type of outfit/clothing looks the sexiest on men?, from which I condensed the 10,000+ comments into 15 pieces of style advice you should definitely follow.
1. "Wearing clothes that fit is almost always the number one suggestion for guys and an easy fix, yet sooooo many dudes protest it. I'll never understand it. If you wanna be buried in your cargo shorts and graphic tees, that's your choice.
–Ayyyyyymaaan
2. "Wear decent shoes and keep them relatively well maintained. I see a lot of younger guys wearing nice casual clothing but then pairing it with their kinda worn out gym shoes. 
"Nice sneakers can work well with the right outfit but I think you need to make a distinction between casual sneakers and actual workout gym shoes. Also, maybe this is just me, but I think neatly trimmed, clean nails are really nice."
–ravekitt
3. "Anything well tailored. A suit, a t-shirt/jeans combo, as long as it fits your body it's hot."
–42k-anal-eggs
4. "Wear a belt! And if you're wearing a black belt, match it with black shoes, and the same rule applies to brown."
–steingrrrl
5. "Jeans and either a normal t-shirt, or a button down. But I swear to god, not dad jeans. You know the ones. Blue jeans that are either dark or light in color that are form fitting are best. I like a man with a nice butt so I can give it a squeeze."
–imsorryshehurtyou
6. "I love when a guy wears a nice fitting basic black tee, does it for me every time."
7. "Button down shirt, rolled up sleeves, well fitting jeans/pants that don't have any sag in the ass, nice shoes, the correct amount of cologne (no body spray) and a watch."
–RikerOmega3
8. "You can never go wrong with black or dark colors. A fancy jacket with something simple underneath would make you look good with minimal effort.
"Also, please wear pants that fit well."
–ayyypokkai
9. "I find it really flattering for men to wear layers. So instead of just wearing a t-shirt, maybe wear a flannel unbuttoned on top.
"If you're wearing a button up, wear a sweater on top that reveals the collar. Not only does this make you look stylish, but when you layer clothes you're giving the illusion that you upper half is heftier than it actually is, so your chest looks a big larger, and your shoulders look broader. Score."
–steingrrrl
10. "Nice shoes, don't forget the shoes (nice means not dirty, not broken and not a color that clashes with everything else)."
–ilikecakemor
11. "The one thing to avoid for me is low necklines. Shirts with a couple buttons undone are OK, but no more.
"And dear God, most t-shirts that aren't a crew neck – especially really loose necklines and deep Vs – are awful to me."
–girlfromnowhere19
12. "Well fitting chinos, nice shirt tucked in, sleeves rolled towards the elbows. Showing a very nice wrist watch. Suede/leather Chukka boots. Makes me weak at the knees always."
–blacchic
13. "A well-tailored suit. Gentlemen, it's like lingerie. Invest in at least one and your life will change."
–operarose
14. "A t-shirt or button down, but I personally prefer t-shirts. Clean, no holes, simple."
–talentedturd
15. "A long sleeve button up shirt with the sleeves rolled up looks good on literally everyone. There is no body type for which it doesn't work. It looks more put together than just a t-shirt while not looking too formal or stuffy."
–shevrolet
H/T: Men's Health