Ashley Graham Stuns In Sequin Minidress For 2023 Cannes Film Festival Catwalk Video
The barely-there ensemble made for one of the Maxim Hot 100 cover star's most-liked Instagram posts.
Ashley Graham fully embodied her " World's Sexiest Woman" status for the 2023 Cannes Film Festival.
Before attending the Vanity Fair x Prada party at the elite movie industry event, Maxim's reigning Hot 100 queen modeled a barely-there sequin Prada dress over a black bra and panties, a matching bejeweled Prada bag, and metallic earrings in an impromptu catwalk video captured for her Instagram followers.
A second Instagram slideshow featuring photos of the eye-popping ensemble captioned "je suis arrivée" marked Graham's Cannes arrival.
The photos in particular proved to be a massive hit with fans and followers, who liked the nearly 750,000 times. But it wouldn't be social media without clumsy commentary on Graham's appearance. As the New York Post notes, this time people took issue with a perceived change in Graham's weight.
"So she's not considered a plus size model anymore. She looks incredible but I wanted more representation for plus size women."
"I didn't even recognize who this was, another curvy and perfect celeb lost to the Ozempic craze," another added, weirdly referencing the antidiabetic medication that's become popular for weight loss.
Others had better takes, with one writing, "Let her live at whatever size she happens to be on a given day" and another adding, "You look AMAZING! Whats [sic] even more amazing is your ability to be confident at any size!"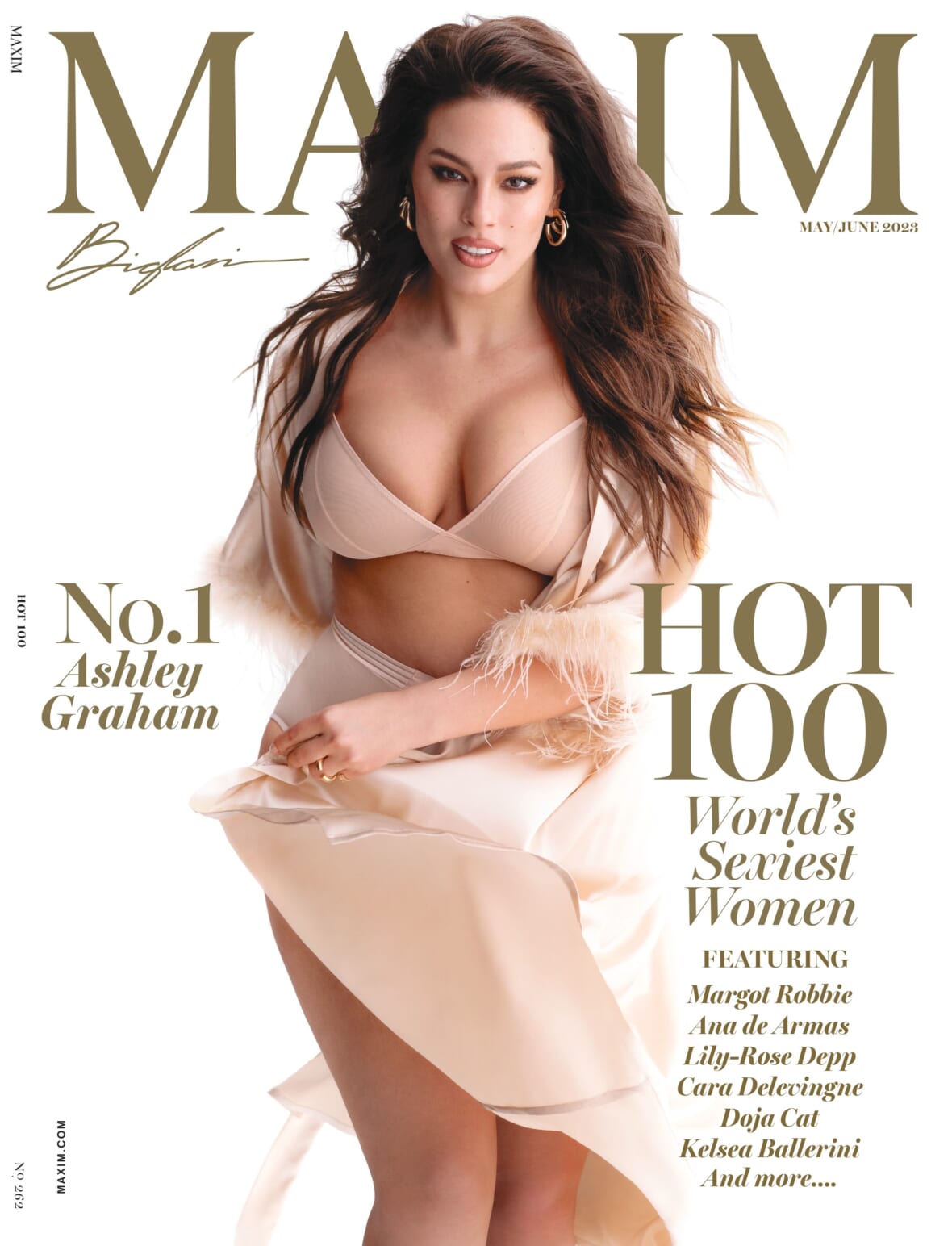 Graham would likely appreciate the latter replies. In Maxim's current Hot 100 cover story, the veteran supermodel said, "We can look at everybody's shapes and sizes, gender, ethnicity, and age as part of who they are; it doesn't have to be a negative or a positive."
"It should be something that's easily embraced, and we don't need to be having these conversations all the time. Our bodies are always changing, and they're always evolving. I've been using my own body as a tool to be able to talk about these feelings."
Graham wasn't the only former Maxim cover star who turned up the heat at Cannes. Irina Shayk donned what the Post described as "her most daring film festival look yet"—a black string bra-and-panty set paired with a black mesh cover-up, matching gloves and knee-high stockings. Click here to see for yourself.
And former Maxim cover star Rosie Huntington-Whiteley, who's honored in the Fashion Legends section of the 2023 Maxim Hot 100, rocked a hip-high slit Valentino gown prominently featuring a white bow on the red carpet.