Marlon Brando's 'Apocalypse Now' Watch Just Sold For More Than $5 Million
The Colonel Kurtz-approved Rolex has shattered sales estimates.
(Christie's)
How much might the most voracious watch enthusiast be willing to pay for a timepiece? Or the most devout cinema fan? The number just went up drastically, at least for fans of Rolex and Marlon Brando: The famed, customized Rolex GMT-Master worn by the iconic actor in 1979's Apocalypse Now just sold for more than $5 million.
And no, that's not a typo (it fetched more than $5.1 million, to be exact).
The hallowed timepiece (which previously sold at auction in 2019) was expected to fetch more than $2 million, but well outpaced that figure during an auction earlier this month at Christie's.
This particular Rolex is an icon in more ways than one, especially given Brando's role as Col. Kurtz in the Vietnam War classic. Brando removed the "Pepsi" bezel on the watch to fit in properly with his character, and the legendary watch is also sans its customary stainless steel bracelet.
Brando went so far as to engrave the caseback with his own name, an extraordinary detail that (very likely) no other watch on the planet can claim.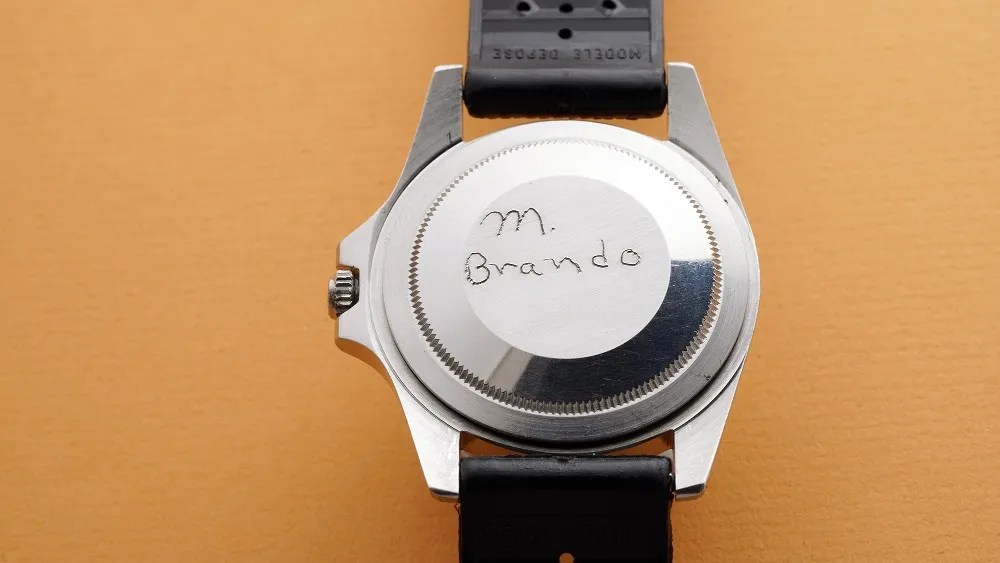 The timepiece first went under the hammer in 2019 via an auction at Phillips, after being gifted to Petra Brando Fischer, his adopted daughter.
Fittingly, the lot included a signed letter from Brando Fischer, and Christie's called the watch "one of the most important Rolex wristwatches in private hands."
That's not all: Christie's noted that the watch itself is "perhaps the ultimate piece of Brando memorabilia," and its significance likely isn't lost on its new (mysterious) owner. Suffice to say, the legend lives on.