Marlon Brando's 'Apocalypse Now' Rolex Could Fetch More Than $2 Million At Auction
Brando's Rolex from the 1979 Vietnam War epic is once again up for grabs.
Lightning doesn't strike twice, except when it comes to another chance at picking up a piece of moviemaking (and watch-related) history. That's because the Rolex worn by Marlon Brando in Apocalypse Now, which was last auctioned off by Phillips auction house in 2019, is once again up for grabs, this time through Christie's, where it could go for more than $2 million.
The Rolex GMT-Master that Brando stubbornly wore as Colonel Kurtz in the war masterpiece was originally gifted to Brando's daughter before hitting the auction block through Phillips, and it's set to change hands again this fall.
The timepiece was prized by Brando, who wore it during filming in spite of being asked to remove the watch. Perhaps thankfully, it worked out for the iconic actor.
The circa 1972 ref. 1675 also boasts details unique to only Brando, arguably the greatest actor of all-time: Brando himself engraved the caseback with his name.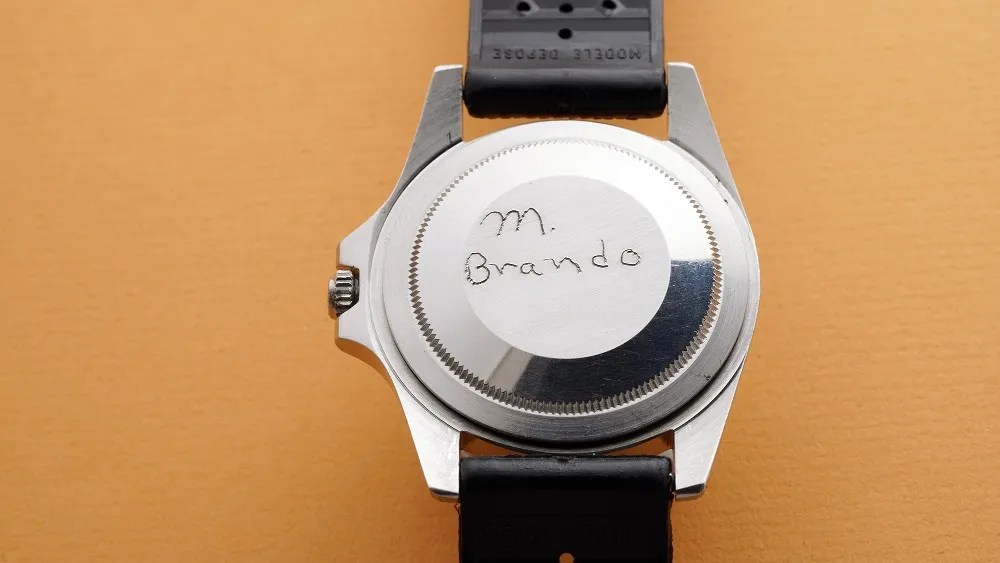 Brando's adopted daughter Petra Brando Fischer, who received the watch in 1995 as a gift from the actor, said his "innate style was somewhat unintentional," punctuated by a "natural flair" and a love of watches, to the point where he even sported a timepiece on his wrist while he slept.
In a letter accompanying the watch (which is also part of the auction), Brando Fischer also noted that this particular timepiece was customized by Brando with a rubber strap for sporting pursuits.
Christie's certainly knows its place in history, calling the watch a "famed and historically important" timepiece.
Mark your calendars (if you've got the money to burn, that is), because the watch is set to head to auction in less than two weeks.