Meet 4 'Maxim Cover Girl' Competition Finalists
These aspiring models and influencers stood out among thousands of hopefuls in the latest Maxim Cover Girl competition.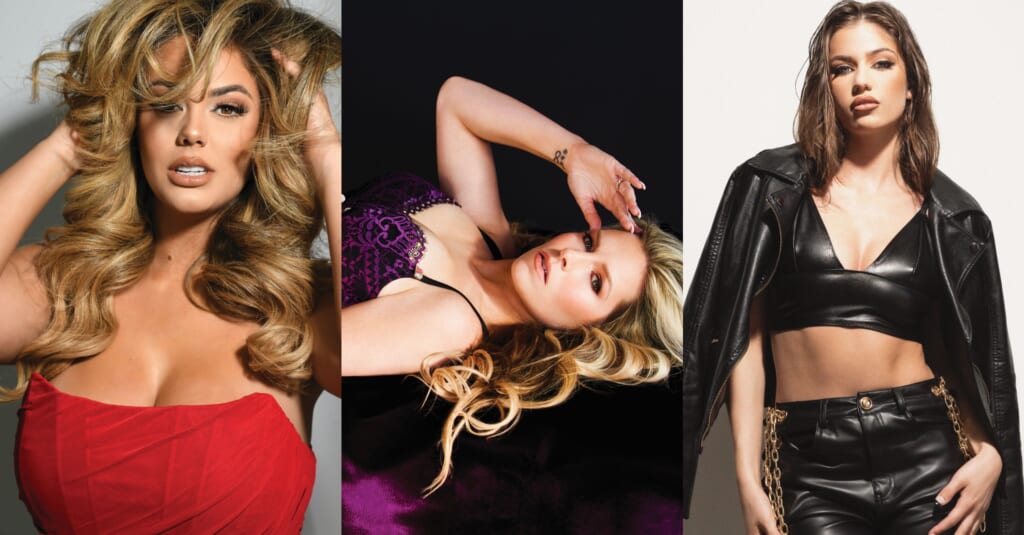 Maxim Cover Girl is an annual competition that gives hopeful models across the globe an exclusive opportunity to flaunt their skills and be the next face of Maxim magazine. Thousands of stunning women worldwide compete for this big break.
Not only is the competition a launching pad for hopeful models, it's also a platform to raise awareness for Jared Allen's Homes for Wounded Warriors. The latest winner was La-Tanya Greene, and finalists are Yesi Rodriguez, Paloma Cruz, Kate Kayes, Sienna Passo, Human Rose, and Bree Coffey.
Kate Kayes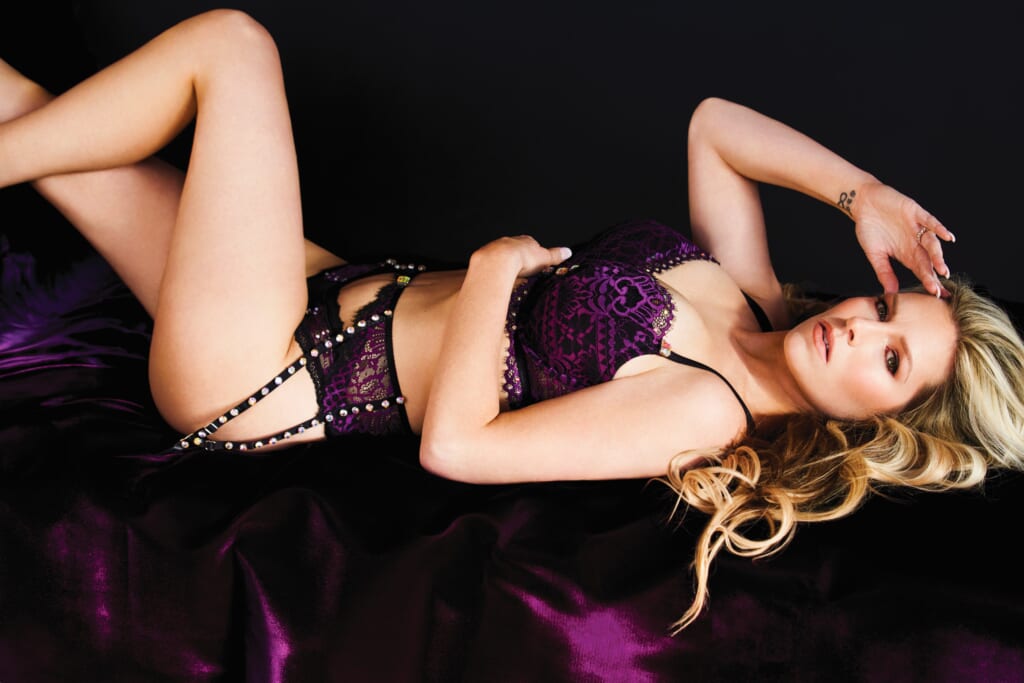 She's like the light that sparkles on a sun-kissed lake—pure, radiant, golden. Kate Kayes is a rare jewel who has taken life by the helm and has grown confidence with every turn of life's path.
Kate grew up racing boats and bonded with her dad through the sport. Along with her husband and four children, Kate continues the tradition of getting her family out into nature to enjoy water sports, four-wheeling, dirt biking, snowboarding, and snowmobiling.
While she enjoys the adrenaline, she also enjoys downtime. Kate employs yoga, meditation, and Reiki healing into her life to promote mental and physical well-being—a practice that helped heal her body, mind, and soul from an illness due to implants and trauma. This French Canadian babe has some Irish and English blood, which helps account for her stunning good looks. But she hasn't always had this much confidence.
"As a child, I had dreams of becoming a model," she tells us. "I loved trying on my mom's dresses and high heels. To me, they were merely dreams. Little did I know they would become a reality in my 30s…. I also gained a lot of confidence during my shoot with Dave Laus. I had booked with Dave for a branding shoot [for Reiki & Wellness Co.] and ended up joining the 'Canada's Hottest Women' contest. That shoot changed my life."
Kate joined the Maxim Cover Girl Competition to show her children to go after their dreams no matter how big they are. She also did it to empower women, spread love, and share the message that all women are beautiful… at every stage of their life. Kate has some additional advice for readers, "You know that thing you've always wanted to do? You should go do it." Check her out on Instagram @katekayes_
Sienna Passo
Sienna Passo might be young, but she is an old soul with wisdom beyond her years. As you can see, she is practically flawless with her sultry stare, fit physique, and chic style. What you can't see is that she has risen through adversity like a phoenix out of the flames. Sienna is en fuego, and with 105.8K followers and 1.9M likes on TikTok, this is only the beginning of a flourishing modeling career.
But she also has a passion for helping and caring for others, so she became a certified nursing assistant and is studying to become a dermatologist: "My end goal is to own my own dermatology office as well as own my own medical spa [and] skincare line." Sienna is from a Chicago suburb and is part of a large Italian family. Growing up was not always easy for her, having been an object of derision in high school.
But now here she is—humbled and excited to appear in Maxim and to be doing what she most loves, which is expressing herself in front of the camera, going to school to achieve her physician's degree, and lifting others up rather than bringing them down. "In today's society, both girls and women tend to be very harsh on themselves about appearance and think there is a certain standard to be considered beautiful," she says.
"I believe everyone is beautiful and unique in their own way. I love lifting people up and being a role model so they have someone to look up to and understand that it is okay to feel sexy and confident in their skin. I am so thankful I made it as far as I did in this competition, because I was able to prove so many of those haters wrong. If you want it bad enough, go out and get it. The world is yours, but only if you let it be." Check her out on Instagram @siennapasso.
Human Rose
Human Rose is a Canadian philanthropist and a registered dental hygienist who is appropriately passionate about helping and spreading love to any and every human being that she can reach. Born and raised in Toronto, Canada, Human has performed dental hygiene care at over 200 dental offices with a goal to reach 1,000. At the beginning of her career, she founded a company that creates charitable custom mouthguards for athletes at the HR Sport Guard Factory and continues to sponsor athletes.
Human is working on a developing project called the Human Rose Charity, which aims to provide free dental care to low-income people. Human lives for new experiences and often takes her nineyear-old daughter to new heights, whether in a helicopter or ziplining. It's important to her to live a fearless existence, and she works to instill that quality in her daughter. If she had a superpower, it would be to have the ability to create a world that streamlines equality.
"Since most people live in a bubble, I am actually living with my perceived valuable superpower, making me superhuman," she says. Human does not strive to stand out from other women; instead, to relate. As a core value, she believes that, "We are all human; I am not better than you, and you are not better than me."
This powerful female emits a boss-woman vibe, but also has a light, welcoming aura that constantly warms those around her. "If you are competing in the 2022 Maxim Cover Girl Competition, be yourself because you are enough!," she declares.
"Look beyond the competition regarding what you will receive, and be a part of how you can give. By sharing and promoting the cause and helping build awareness for [Jared Allen's Homes for Wounded Warriors], you will help [the Maxim Cover Girl Competition] support military veterans. Nothing feels better than giving to share the magic of a better tomorrow," she said. Encouraging other people to not only survive but thrive is part of her life's mission.
"You can put in the effort, but you still might miss your target. And that's okay. Learn to be okay with failure and use it to fuel your thirst for success! A human becoming is truly superhuman. You have everything you need to take it to the next level! Keep pushing and evolve," she said. Visit her charity at Humanrosecharity.com and learn more about her custom mouth guards on Instagram @hrsportguardfactory.
Bree Coffey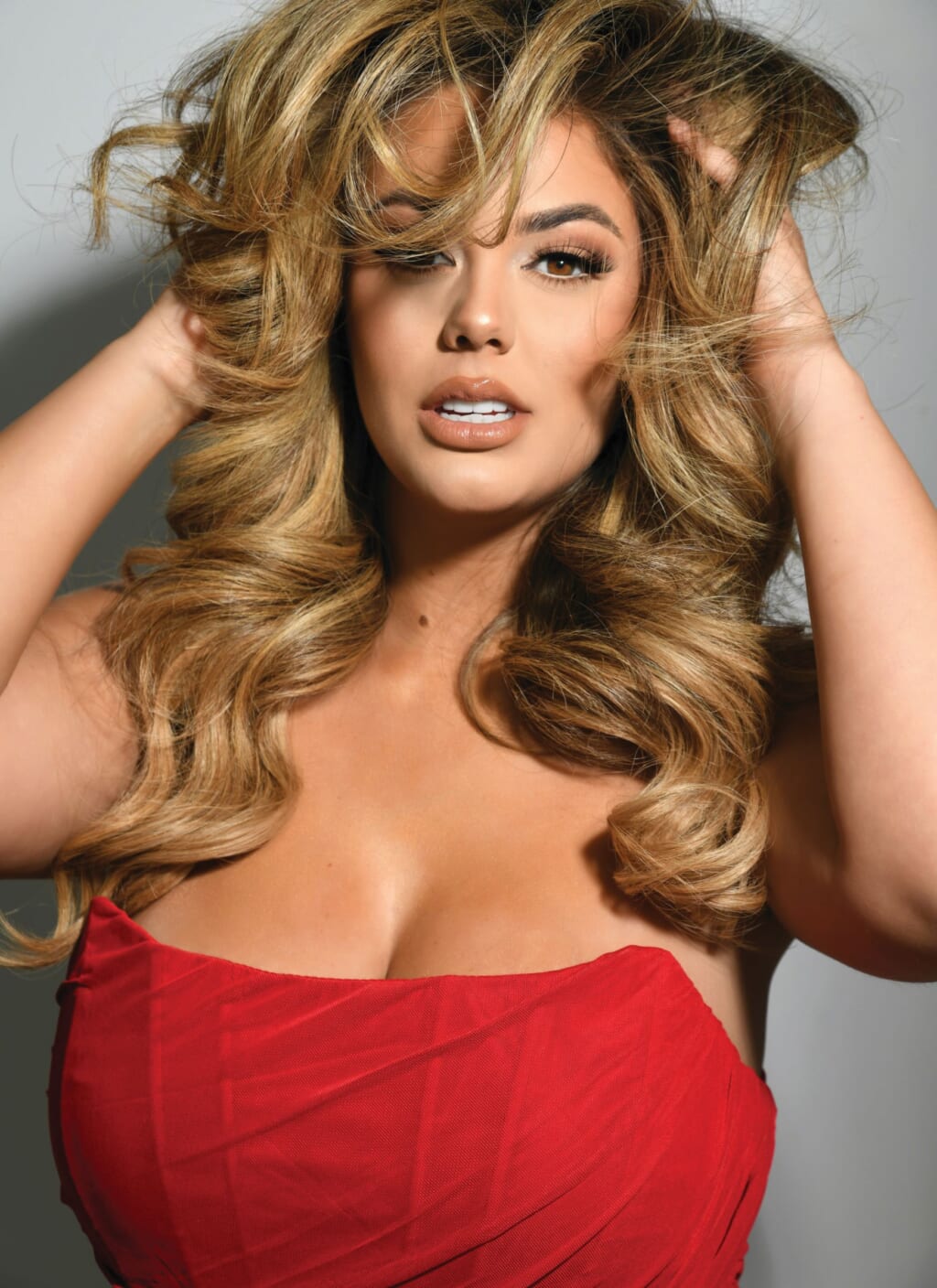 Rounding out the finalists in the Maxim Cover Girl Competition is Bree Coffey, who was born and raised in Southern California, but lives in Omaha now, noting, "I have had the honor of being Miss Nebraska USA 2018 and Miss Nation of States 2020."
Bree has a vibrant personality and doesn't shy away from public speaking, and has become a role model for others struggling with disabilities, depression, and bullying. But, this dynamic beauty queen has found peace in looking for the positive and learning, every step of the way. She hopes this uplifting outlook will show other women that they can overcome their own challenges, whatever they may be.
Bree also works for her best friend's clothing boutique, MADIDA. She is an outdoorsy girl who loves hiking, horseback riding, boating, and snowboarding; she loves to travel, and her most endearing quality is that she sees the good in everyone.
For women looking to compete next year, Bree advises, "Everything happens for a reason. Always stay positive because what you put out into this world will come right back to you." Check her out on Instagram @bree__coffey.