Michael Jordan's $2.2 Million 'Last Dance' Shoes Are Officially The Most Expensive Sneakers Ever Sold
MJ just set another NBA record.
(Sotheby's)
A pair of Michael Jordan's legendary NBA Finals sneakers were a slam dunk on the auction block this week, becoming the most valuable sneakers ever sold at auction.
Sotheby's auction house reports that a pair of Air Jordan 13 sneakers sold for a record $2.2 million on April 11. Jordan wore the record-breaking kicks during Game 2 the 1998 NBA Finals, known as "The Last Dance" because it was his final year with the Chicago Bulls.
His Airness scored 37 points that night as the Bulls beat the Utah Jazz, 93-88. After the game, Jordan graciously gifted the sneakers to a longtime Jazz ball boy who cleaned the visitors' locker room.
The Bulls went on to win the 1998 NBA Finals for their sixth title of the decade in a drama-filled season that ultimately inspired the hugely popular ESPN and Netflix documentary series The Last Dance.
CNBC points out that while the shoes may have shattered previous sales records, they actually sold on the lower end of projected estimates. The Air Jordan 13's were initially expected to fetch between $2 million and $4 million, according to projections last month.
Still, a record is a record, and Sotheby's was happy to bask in yet another blockbuster sneaker sale.
"Today's record-breaking result further proves that the demand for Michael Jordan sports memorabilia continues to outperform and transcend all expectations," said Brahm Wachter, Sotheby's head of streetwear and modern collectibles.
Jordan sneakers continue to be a reliably hot seller for auction houses like Sotheby's. They previously sold a pair of Michael Jordan's Air Ships for $1.472 million in 2021 and a game-worn jersey from Jordan's final season for $10.1 million in 2022, which became the most valuable game-worn sports memorabilia ever sold.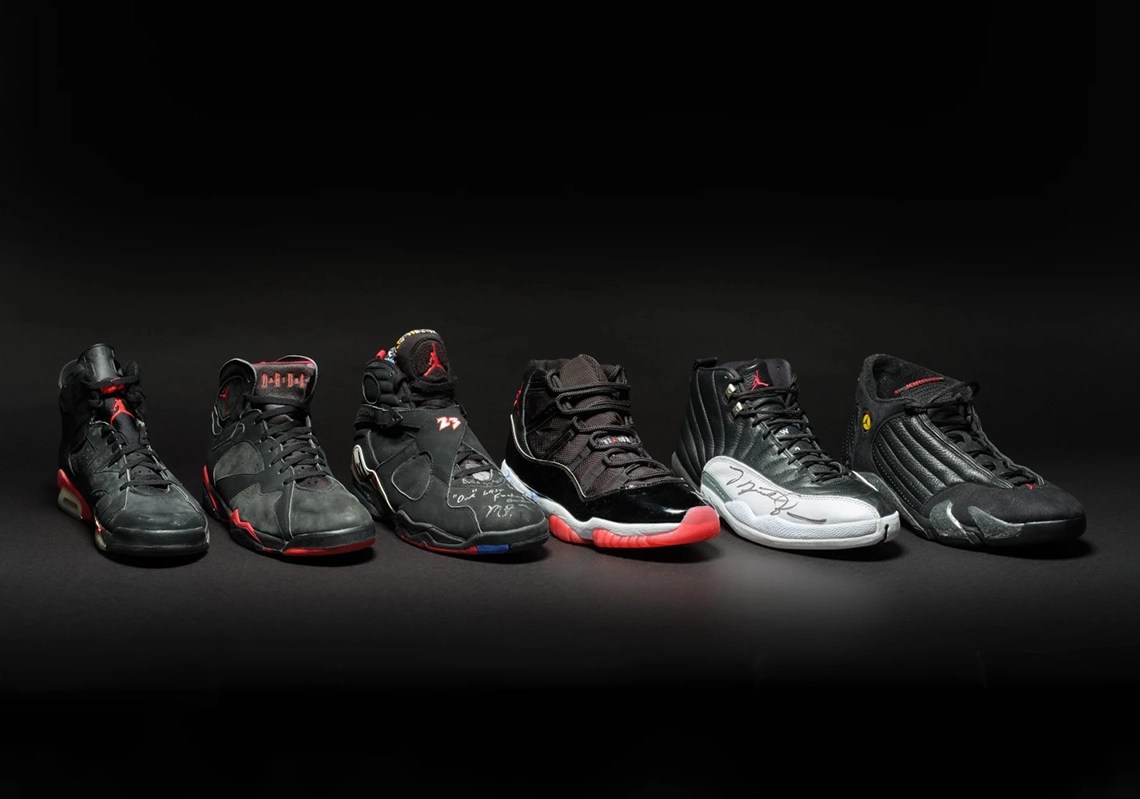 And there's still plenty of money to be made from selling Jordan-worn NBA gear. Sotheby's is currently offering a collection of six game-worn kicks known as "The Dynasty" that's set to exchange hands in a private sale with no deadline, as opposed to a traditional auction.
There's a pair from each of Jordan's six NBA championship-winning games—the Air Jordan VI (1991), Air Jordan VII (1992), Air Jordan VIII (1993), Air Jordan XI (1996), Air Jordan XII (1997), and Air Jordan XIV (1998).
Deep-pocketed collectors and Jordan superfans who want to bid on The Dynasty would be advised to make their best offers ASAP before Sotheby's sells the collection and sets yet another sneaker world record.