Hackers Are Spamming ISIS Twitter Accounts With Lots And Lots Of Porn
And there's absolutely nothing the porn-hating terrorists can do about it.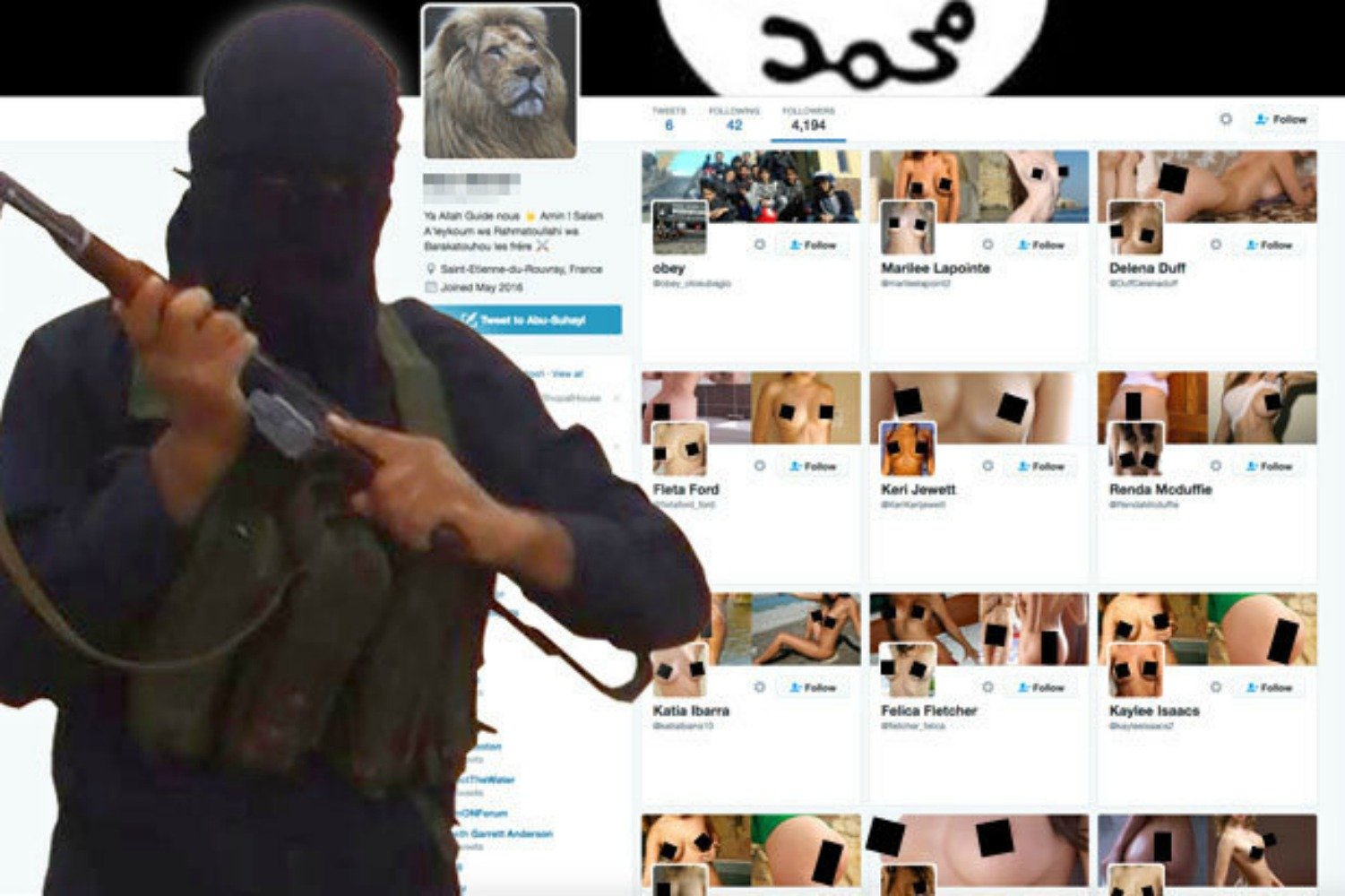 The Twitter accounts of ISIS supporters are getting a bunch of new followers– but they aren't fellow jihadists.
In a massive, X-rated cyber-attack, hackers are spamming ISIS supporters on Twitter by following them with thousands of "pornbots," which feature nothing but naughty pornographic images.
The pornbots are automatically generated and rarely tweet, so they can't be blocked or deleted as spam, meaning the ISIS accounts are stuck with their sexually explicit new followers.
And due to their strict interpretation of Islam, the jihadists find such explicit images and porn highly offensive, even though they're totally okay with selling sex slaves on Facebook.
According to The Mirror, targeted accounts are those that use ISIS hashtags often, and when the hackers strike, they strike fast, spamming accounts with hundreds of pornbots in only a few minutes.
One of the accounts that was bombarded with over 800 pornbots was one run by a French fighter who often tweets that journalists in Syria and Iraq are equally responsible for the deaths of innocent people as U.S. soldiers.  
Another target is a French ISIS account that recently posted a video of an ISIS execution of six Syrians captioned, "Ahh, I love these videos…"
Last week, the official ISIS media agency, Amaq, was beleaguered by the attack and was followed by hundreds of pornbots, before the account was disabled by Twitter.
ISIS-supporting Twitter accounts are now scrambling to purge their unholy feeds of automatically generated nudity by making their accounts private.
Though it's unknown who's being the pornographic cyber-attack, many eyes are on Anonymus, who declared war on the Islamic State following the Paris attacks in November.
"Anonymous from all over the world will hunt you down. Expect massive cyber-attacks. War is declared. Get prepared," a spokesperson for the hacker collective said in French, in their Youtube video released last year.
https://www.youtube.com/watch?v=RwGGcZoRs-k
From their cyber war declaration last year, it's quite possible that the recent pornbot blitz is the handiwork of Anonymous.
Nice work, guys.