Hennessey Performance Is Making A 6×6 Electric GT Called 'Project Deep Space'
Six wheels, 2,000 horsepower, and "private jet lavishness" are features of the "world's first electric hyper-GT."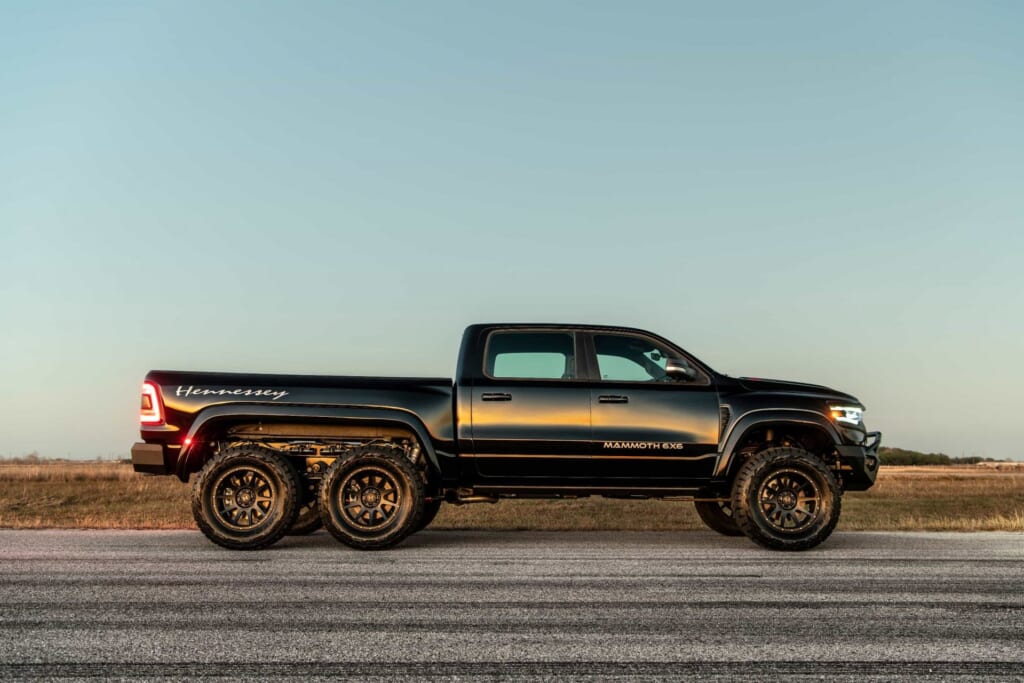 Just as we were getting used to Hennessey Performance's custom supes and hulking six-wheeled builds (including the pictured Mammoth 6×6), the Texas tuner is making a lane change with talks of an electric car.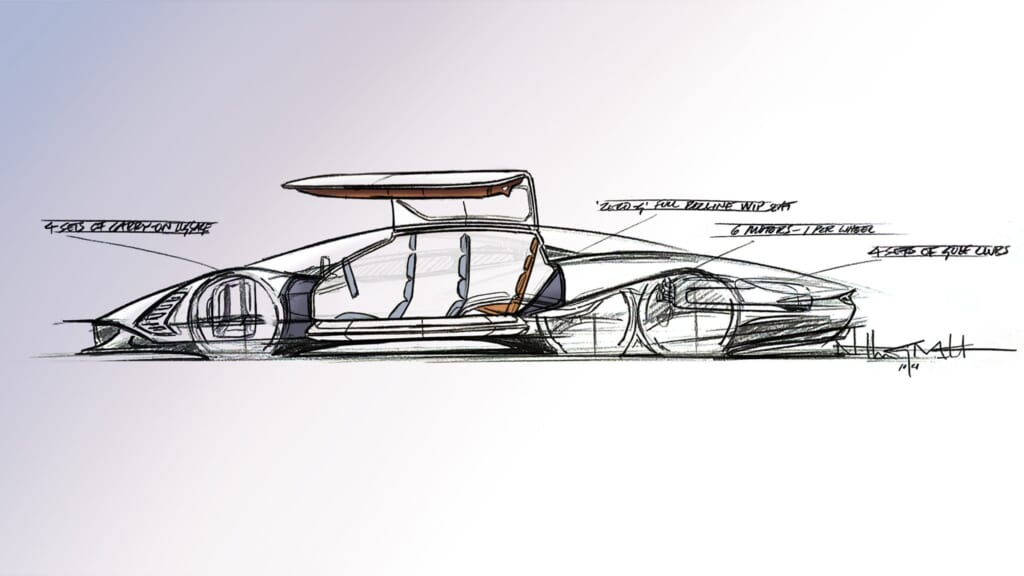 However, Hennessey fans will be pleased to learn that the proposed "Project Deep Space" EV is a ludicrous ride, even in lieu of superchargers or high-flow intakes. Road & Track reports that the grand tourer will feature six wheels, six motors, over 2,000 horsepower, a top speed in excess of 200 mph, and a 620-mile range.
Sketches also show 3+1 diamond seating arrangement—the fourth rear seat can lie completely flat—and Hennessey's early notion of "private jet-class lavishness."
The "world's first electric hyper-GT" is scheduled to follow the production of the sold-out Venom F5 hypercar, with an early reveal in 2024 ahead of a 2026 launch for Project Deep Space. The brand's first grand tourer is a calculated departure from its souped-up sports cars and gargantuan pickups, as founder John Hennessey pointed out in a new interview with Autocar.
"I kept waiting for battery technology and lighter batteries to come along, but we're not there yet," Hennessey said. "Two-and-a-half years ago, I thought: 'What if weight isn't an issue for our first shot at electrification? What if it's not a hypercar? What if it's not a sports car?'"
Limited to 105 units, the Hennessey Project Deep Space is expected to cost $3 million. We eagerly await full specifications.