Lamborghini Unveils Final V12 Aventador Supercar
After making up for 15 final-edition Aventadors that sank in the Atlantic Ocean, Lamborghini says this really is the last version of its legendary supercar.
(Lamborghini)
After a decade-plus of supercar dominance atop Lamborghini's production range, Sant'Agata Bolognese's esteemed marque has revealed the final Aventador…for real this time.
The V12-powered exotic's "Ultimae" edition was initially unveiled in 2021. But when the Felicity Ace merchant ship carrying 4,000 rides—including 15 Ultimae Aventadors—sank in early 2022 after planned production had concluded, Lamborghini fired assembly back up to replace all those Raging Bulls that sunk in the Atlantic Ocean.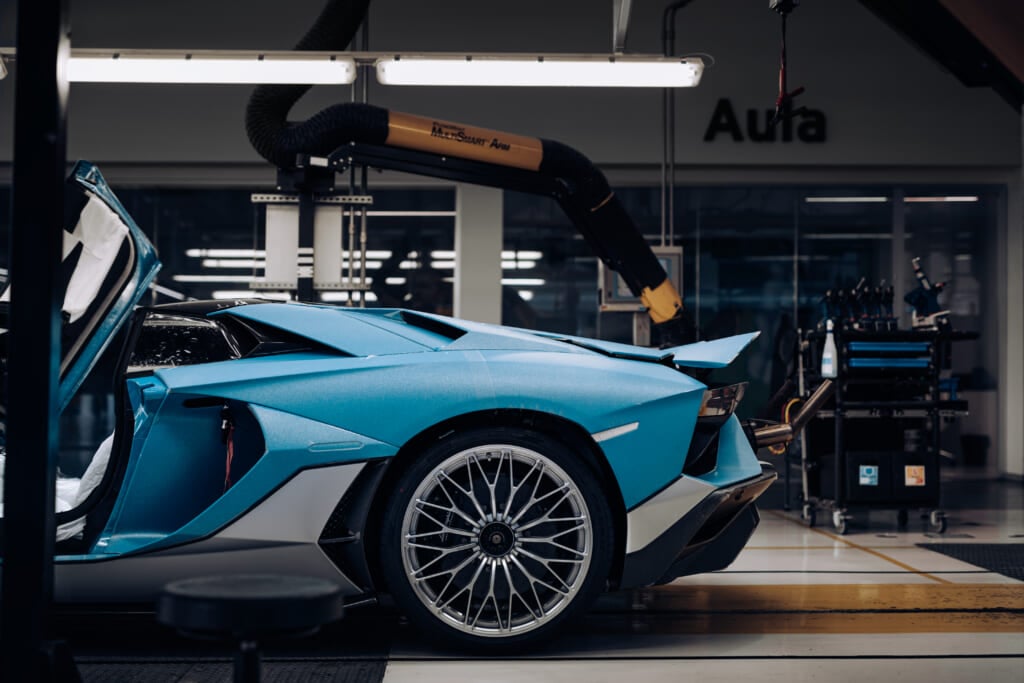 According to Road & Track, Lamborghini delivered 11,465 Aventador examples over its 11-year run, more than doubling the 5,000-car run of the Murcielago, the brand's preceding V12-powered stalwart. For comparison's sake, the diminutive, V10-powered Huracan's sales exceed 20,000.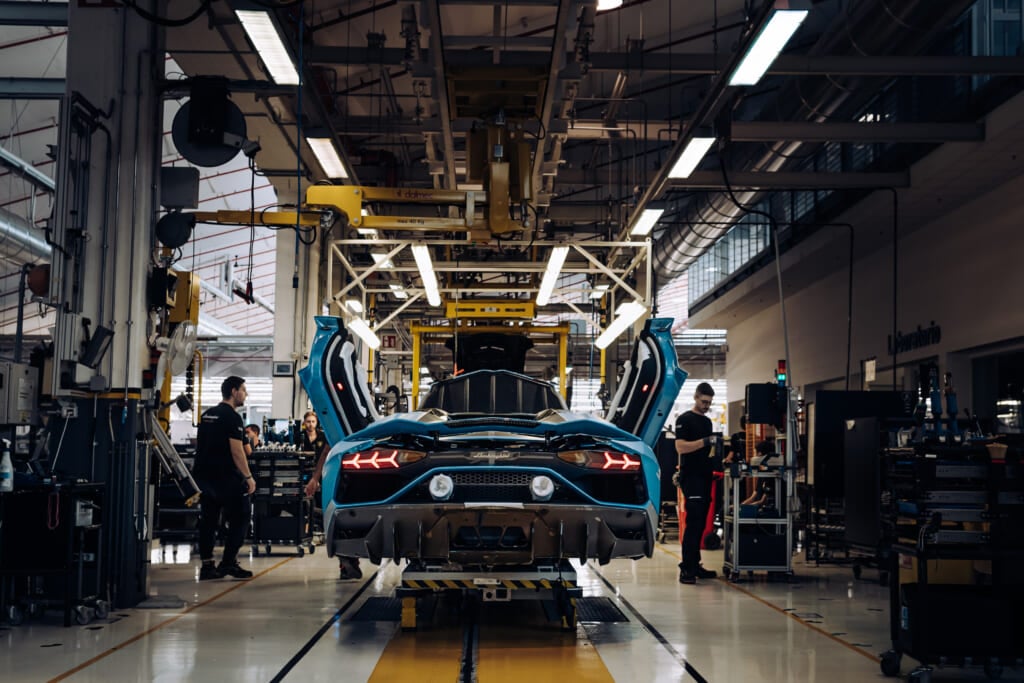 What was supposed to be the last Aventador LP 780-4 Ultimae coupé to be produced was auctioned earlier this year by RM Sotheby's to coincide with a 1:1 NFT drop by contemporary artist Krista Kim and famed DJ Steve Aoki.
The exterior livery featured a gradient fade paint realized by mixing the two different exterior colors Blue Nethuns and Nero Noctis, a process offered exclusively by Lamborghini's Ad Personam customization program. The sale closed at just over $1.6 million.
The actual final Aventador Ultimae seen here in various assembly stages is finished in a light blue Ad personam color and is destined for the Swiss market. It marks the end of the naturally-aspirated Lambo V12 and the blistering performance figures it bestowed upon the Aventador, including a 2.8-second zero-to-60-mph time and a 221-mph top end.
The transition to a hybrid-only lineup by 2024 has been previewed in the Aventador chassis-based Sian FKP 37, which reigns with 819 hp as Lamborghini's most powerful vehicle ever. Before Lamborghini's all-new hybrid flagship is revealed, pour one out for the legendary Aventador.