Mansory's Blacked-Out 755-HP McLaren 720S is a Carbon Fiber Classic
Back in black.
From souped-up jet skis to an Air Jordan-themed riding mower, Mansory can give any transportation mode a stunning overhaul. But the German customizer cut its teeth decking out supercars like this murdered-out McLaren 720S.
Motor 1 reports that body benefits from weight-saving carbon fiber componentry, including a new rear diffuser with an integrated brake light, side skirts, fenders, side mirror housings, engine cover, performance wing, and bumpers.
The blacked-out job continues inside, where buyers can choose between wood, carbon fiber or leather finishes with an upgraded steering wheel, pedals, seats, and paddle shifters.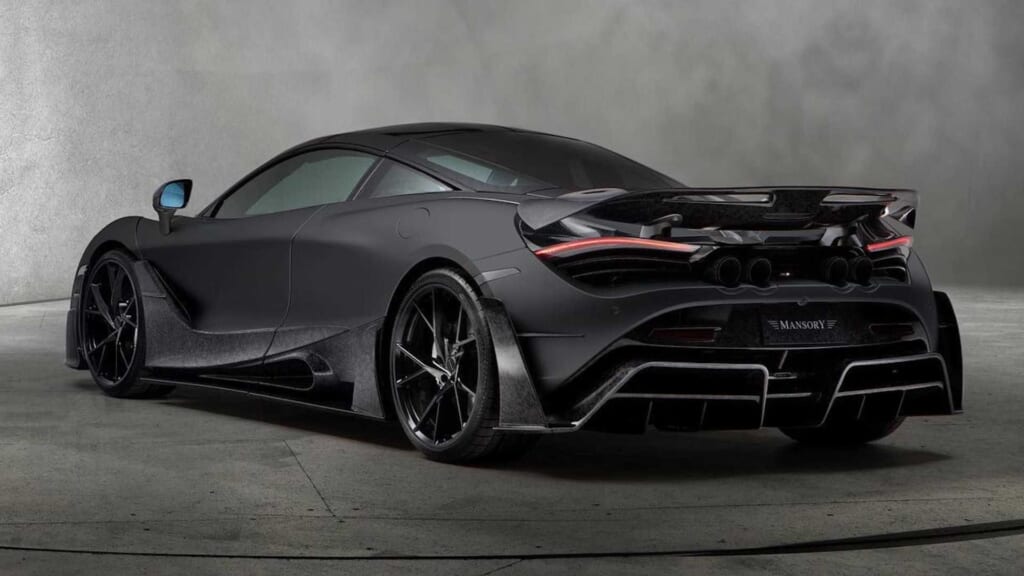 Mansory doesn't name a powertrain, but Motor 1 believes the build is based on the 720S First Edition that premiered at the 2018 Geneva Motor Show with a twin-turbocharged 4.0-liter V8 producing an uprated 755 horsepower and 575 pound-feet of torque.
There's also no word on price, so contact Mansory here to learn more.