Porsche Is Officially Making An Off-Road 911
Meet the Porsche 911 Dakar.
The Porsche 911 seen in these images isn't one of the many home-brewed "Safari" builds popular among handy gearheads, nor is it a concept from the German marque. It's the 911 Dakar, Porsche's first ever off-roading two-door sports car.
It takes its name from the Paris-Dakar rally, a famously ruthless endurance race which Porsche has entered many times. As Road & Track notes, numerous 911s from different generations have run the race, with a pair of turbocharged 959 911s taking a 1-2 victory at the 1986 event.
This week, Porsche confirmed that the 911 Dakar is real and having its full reveal at the upcoming Los Angeles Auto Show. These photos show various prototypes scurrying across the ice and blasting through sand dunes with what appears to be a standard-but-lifted 911 body equipped with bolstered fender flares, skid plates, roof racks, and other rugged gear.
While details are forthcoming, R&T predicts the 911 Dakar will be powered by some tune of the 3.0-liter twin-turbo flat-six used in the Carrera.
Whatever the specifications, they've been tested thoroughly. The development team brought the 911 Dakar around the world to myriad extreme locations, putting in 60,000 miles of off-road testing and 300,000 miles total. And at least according to former racer and Porsche brand ambassador Jorg Bermeister, it performs like a 911 even on typically prohibitive terrain.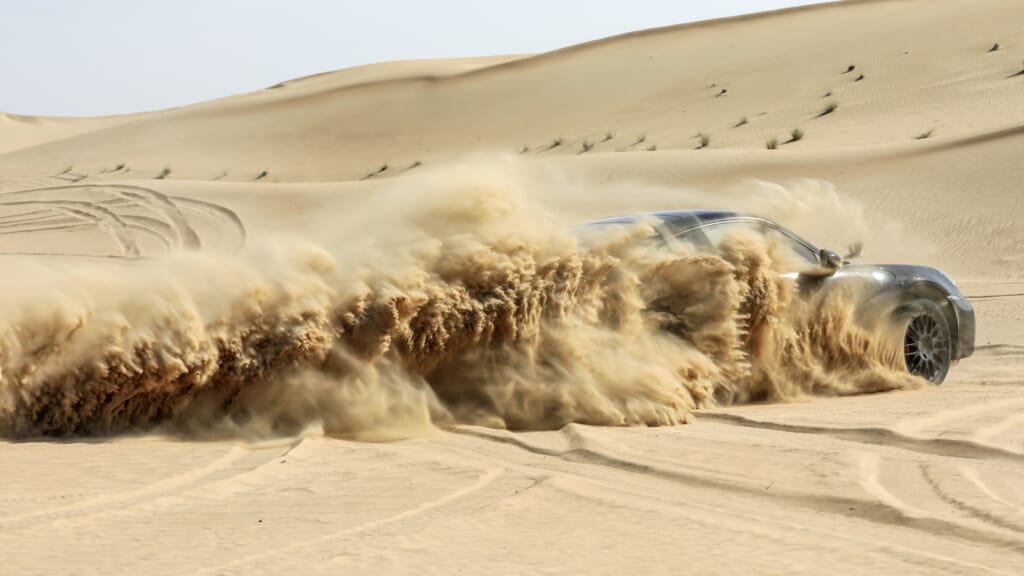 "I wouldn't have thought that a vehicle with such ground clearance and all-terrain tires would still feel like a Porsche 911 on asphalt," Bergmeister said.
Look out for the Porsche 911 Dakar's reveal at the LA Auto Show on November 16.