The Legendary Mercedes-Benz 300 SL Stars In Stunning Photo Book
See the "Sports Car of the Century" like never before.
The legacy and mythology of the Mercedes-Benz 300 SL—aka the "Sports Car of the Century"—is beheld through the genius lens of top automotive photographer Rene Staud in Mercedes-Benz: The 300 SL Book, published by teNeues.
Neither the famously gull-winged ride nor the man need introductions. This $143 million Mercedes-Benz 300 SLR prototype became the most expensive car ever sold earlier this year, while many of Staud's stunning teNeues-published automotive tomes have garnered global acclaim from numerous outlets–see Maxim's prior coverage of The Porsche 911 Book, Neo Classics and Black Beauties.
But Staud's literary oeuvre began with The 300 SL book a decade ago. Under the hardcover, readers will find a complete breakdown of Mercedes' Sport-Light lineage, from the very first, track-bred 1952 300 SL that continued the Silver Arrow's early racing-sport success with four victories at the Mille Miglia (Maxim would race a 1956 300 SL at the famed Italian endurance race years later in 2019), to the made-for-America 300SL Roadster and many succeeding SLK, SLR and SLS variants.
New for the coffee table book's 2022 edition is a fiery look at the now-branded Mercedes-AMG SL. Powered by one of two power levels of AMG's 4.0-liter V8 biturbo, the beloved beauty of its ancestors is still alive in its elongated hood with hallmark "power bulges" and 14 vertical slats in the radiator grille.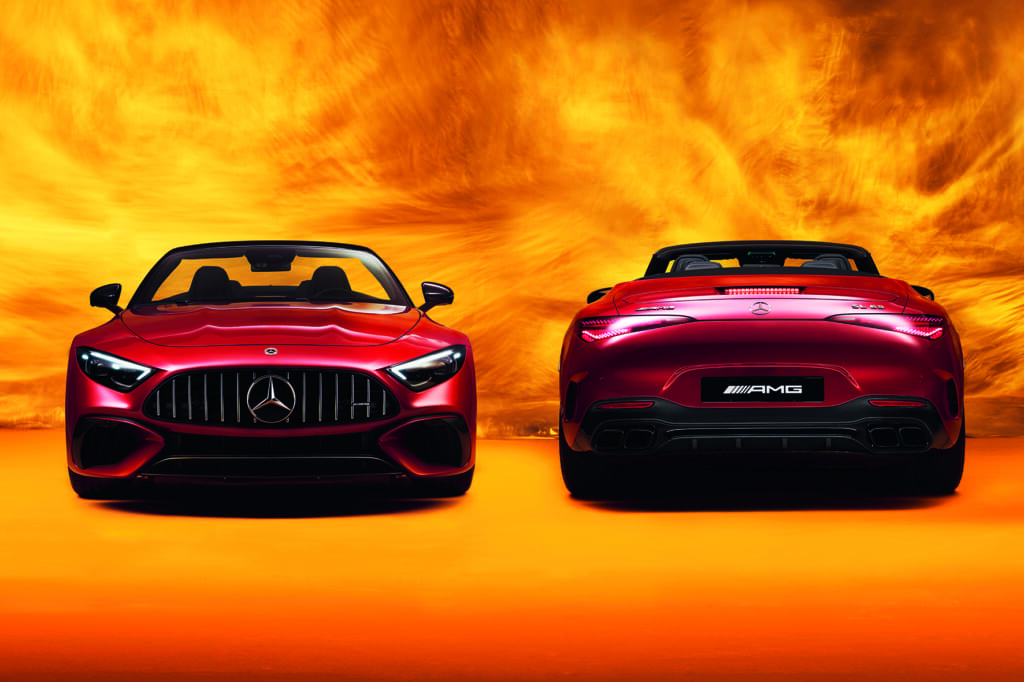 Priced at $78.99, Mercedes-Benz: The 300 SL Book is available now on Amazon.