Volkswagen Bringing Back Iconic VW Dune Buggy as Electric Off-Roader
Buggin' out.
Volkswagen just announced a revival of those Beetle-based dune buggies that used to rumble over sandy beaches during the '60s and '70s.
A concept version of a fully electric buggy will be displayed at the Geneva Motor Show in March. Aside from the power plant, there is one other key detail that distinguishes it from its aftermarket predecessors.
The new buggy is built on VW's modular electric drive matrix (MEB)—the same platform that the ID Buzz Cargo electric van rides on. The German automaker says in a press release that the MEB is "just as flexible" as the old-school Beetle chassis…and hopefully way safer.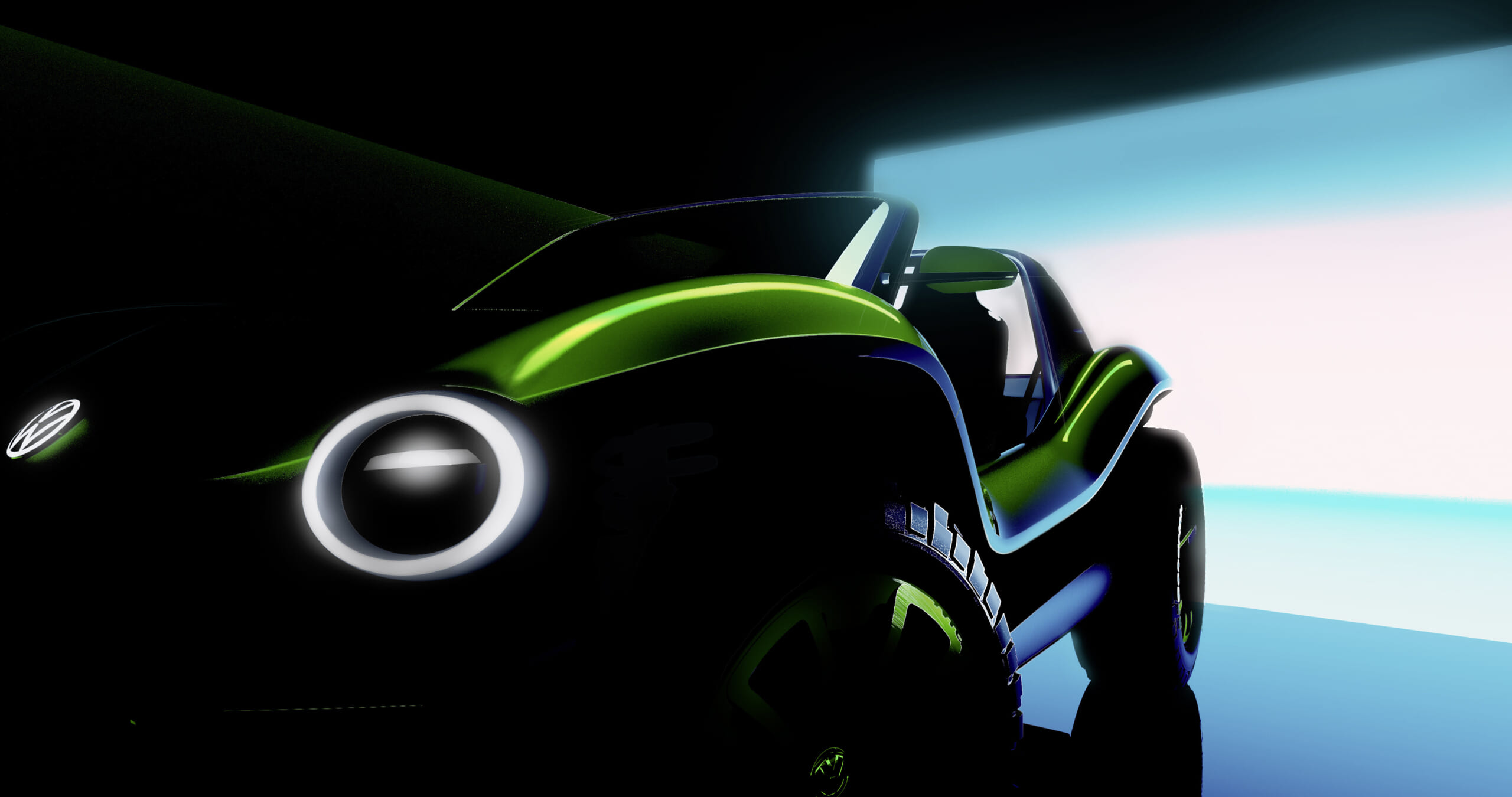 But this is a true buggy. A pair of pics revealed by VW shows the EV's knobby off-road tires, removable roof and lack of conventional car doors, plus a badass hood scoop. 
"A buggy is more than a car," said Klaus Bischoff, VW's head designer. "It is vibrancy and energy on four wheels. These attributes are embodied by the new e-buggy, which demonstrates how a modern, non-retro interpretation of a classic can look and, more than anything else, the emotional bond that electric mobility can create."
Keep your fingers crossed for a production run of the VW electric dune buggy.