Odell Beckham Jr. Seen in Viral Video Allegedly Smoking a Blunt, Partying With Instagram Model
Let the guy have some fun.
Fameolous Video Still/Instagram
https://twitter.com/fameolousent/status/972242114577809408
We're skeptical. The Snapchat video is just under 8 seconds, you see a pepperoni pizza and Odell Beckham Jr. talking about sleeping with somebody. There may be something between Beckham's fingers. It's shaped a little like a blunt.
So, there's not much. Still, this weekend the internet has been picking apart every blurry frame, trying to figure out what was going on. Is Beckham really smoking out? Is his companion cutting lines of coke (eh, okay, that's a strong maybe)? And who is Laura Cuenca, the "Instagram Model" (see some embeds below) who supposedly made the video?
ESPN reports that the New York Giants and the NFL know about the "potentially troubling video." The sports network confirmed the location and date it was made, and a Giants spokesman gave them an email statement that said in part that they are "aware of the video, but we don't have any comment beyond that."
The NFL had nothing to say, reports ESPN.
" tml-render-layout="inline
On Friday Beckham was overseas and hanging out with another Nike brand ambassador, Cristiano Ronaldo. No one has issued a statement on Beckham's behalf.
Beckham is 25 and he's been trying to get his contract with the giants extended. If he did, he'd become the highest-earning NFL receiver. In 2018 he'll earn well over $8 million.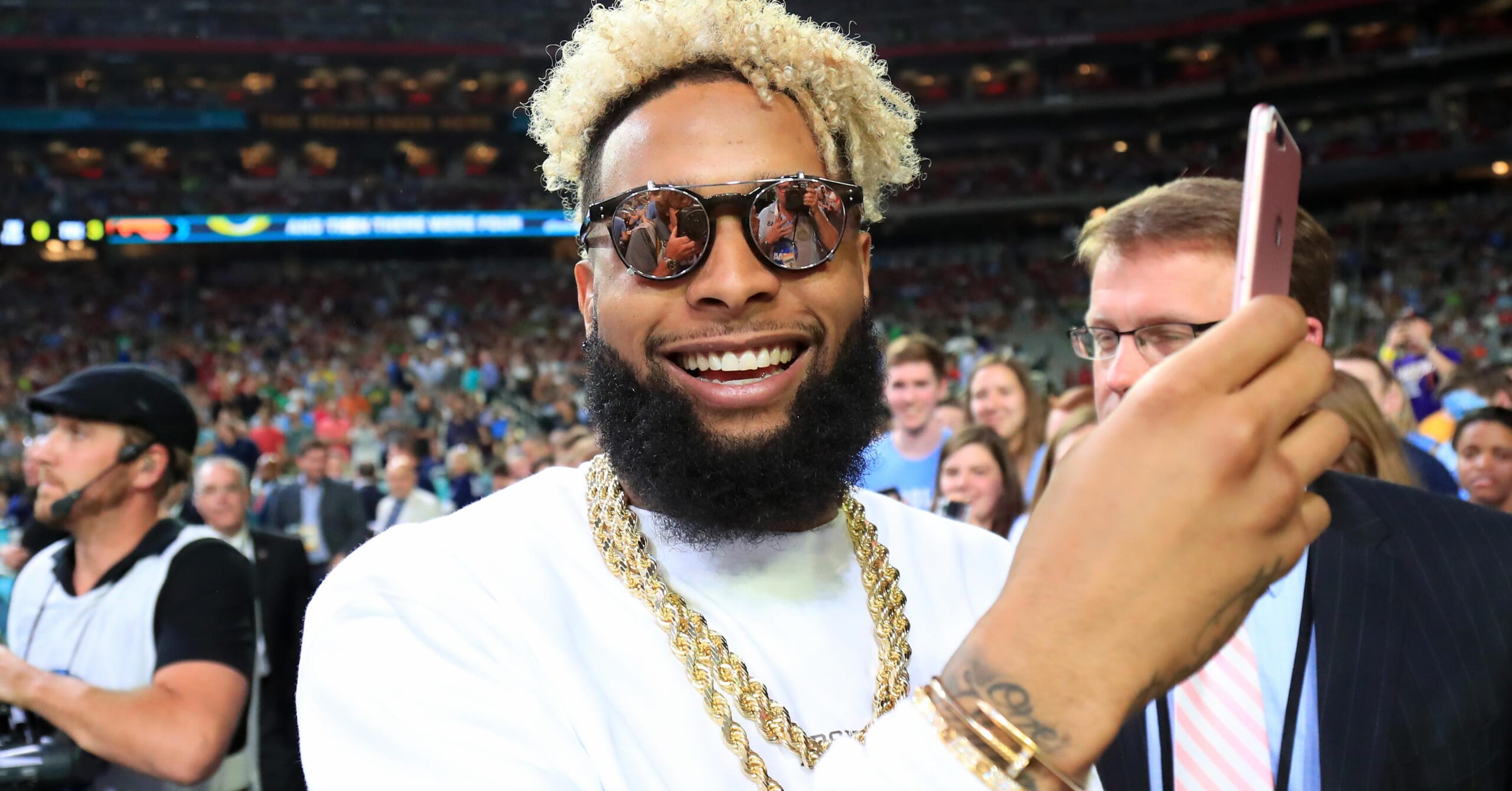 This video probably doesn't spell the end of Beckham's career. He's had other, minor controversies, but they're typical stuff for a young NFL star: losing his shit after a loss, hard hits on the field, occasionally partying a little more than the league would like.
None of which changes the fact he's an incredibly talented player.
" tml-render-layout="inline
We'd definitely like to know more about Laura Cuenca, but all that's been reported is she's French, she completely denies Beckham was doing anything illegal (it was just a pizza crust), and she has an Instagram account. 
Anyway, we're pretty sure this video is not actually news at all. and Odell Beckham Jr. will be just fine.  
Maybe he just needs to stay away from Snapchat for a while.