The Definitive Power Rankings of the Greatest Couples in Pro Sports
Who ya got?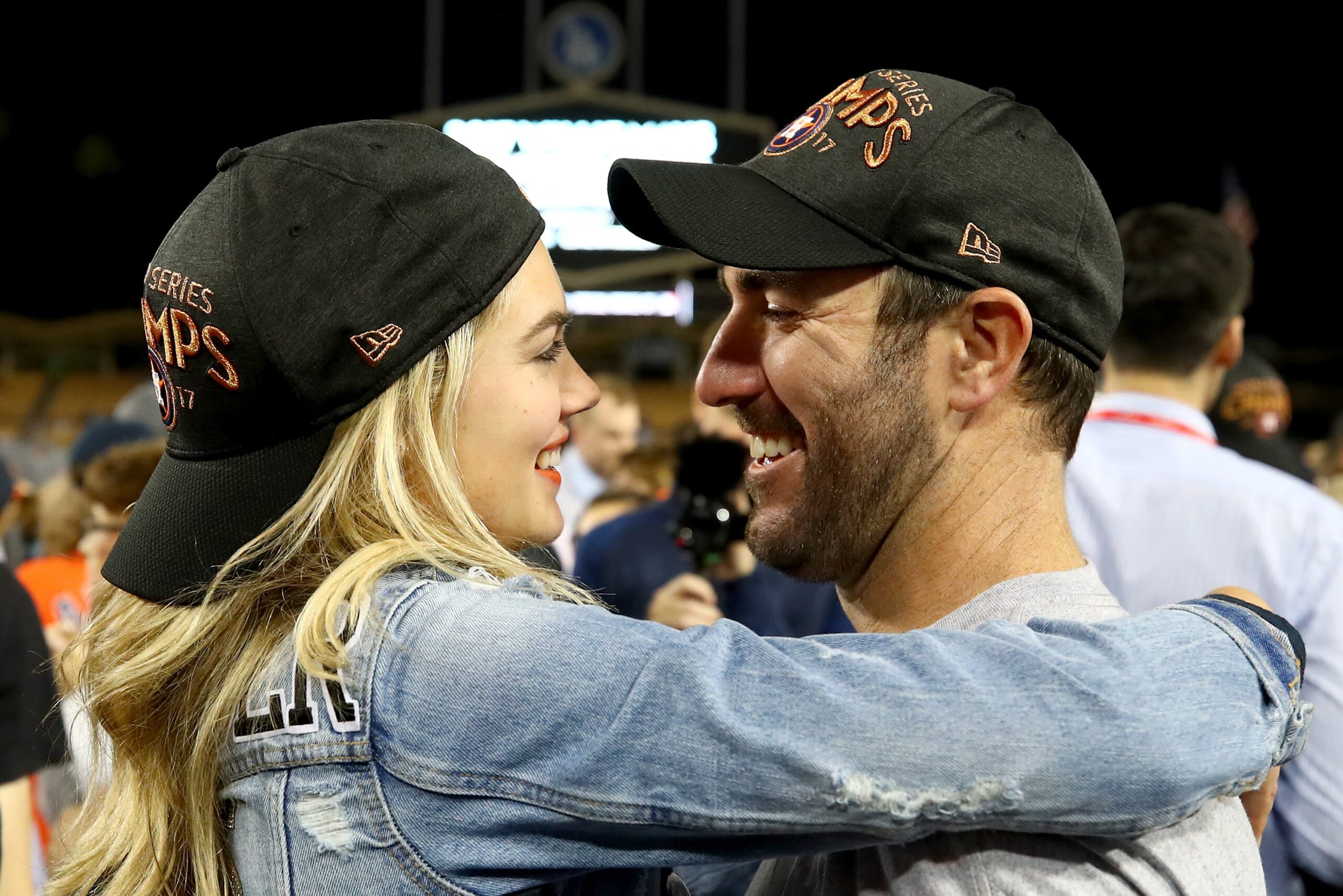 It hasn't been a happy week for those of us who incessantly track the status of sports-centric power couples, given the break up of Danny Amendola and Olivia Culpo.
Though they were never a threat to rise to the top of the sports power couple power rankings, they were a solid mid-tier couple that made up for what they lacked in fame by being ridiculously hot. 
https://www.instagram.com/p/BgKLbFiAAJJ
Thankfully, not all news on the sports power couple front is bad this week. Already we've seen Danica Patrick celebrate her birthday with Aaron Rodgers by her side and Justin Verlander reveal the role Kate Upton played in his decision to go to Houston last year. What better time then for our first ever sports power couple power rankings?
Let's kick it off at number…
6. Dustin Johnson and Paulina Gretzky
One is a goofy looking golfer with a slightly receding hairline. The other is a smoking-hot hockey heiress with one of the most interesting Instagram presences in the world. Somehow, they make it work. 
https://www.instagram.com/p/BdieRjMgZtD
5. Russell Wilson and Ciara
Russell Wilson may be the corniest dude in the NFL, but Ciara seems to like it.
https://www.instagram.com/p/BeyzftLnrPn
4. Tom Brady and Gisele Bundchen
There was a time when Tom and Gisele would have been the runaway number one on this list, but after more than a decade together, they've faded a bit. Plus, they've gotten kind of weird in their old age.
https://www.instagram.com/p/BeO6xKblkoV
3. Dwyane Wade and Gabrielle Union
Unlike the old folks above, these two get more interesting as they age. While Wade has become more outspoken and active in recent years, Union is actually getting funnier, especially when it comes at the expense of her husband. 
2. Aaron Rodgers and Danica Patrick
This fairly new couple is surging up the power rankings thanks to numerous public appearances together, bourgeoning family drama and their utter like-ability.
1. Kate Upton and Justin Verlander
The swimsuit supermodel and the fireballer were married last year after Verlander helped the Astros capture the franchise's first ever World Series. 
https://www.instagram.com/p/BgjezSBneDQ
As Verlander recently told Jon Heyman, he may have never been in a position to get another ring were it not for Upton. 
"When I said let's do it, she was right there, and she said, 'Hell yeah, Let's go,'" Verlander recalled. "If she was like 'eh, I'm not sure,' that would have changed history."
It's impossible not to love these two. 
https://www.instagram.com/p/BgrbzDVHgqz