Check Out John Mayer's Amazing Luxury Watch Collection
"It's not really supposed to be like a 'flex' as the kids call it."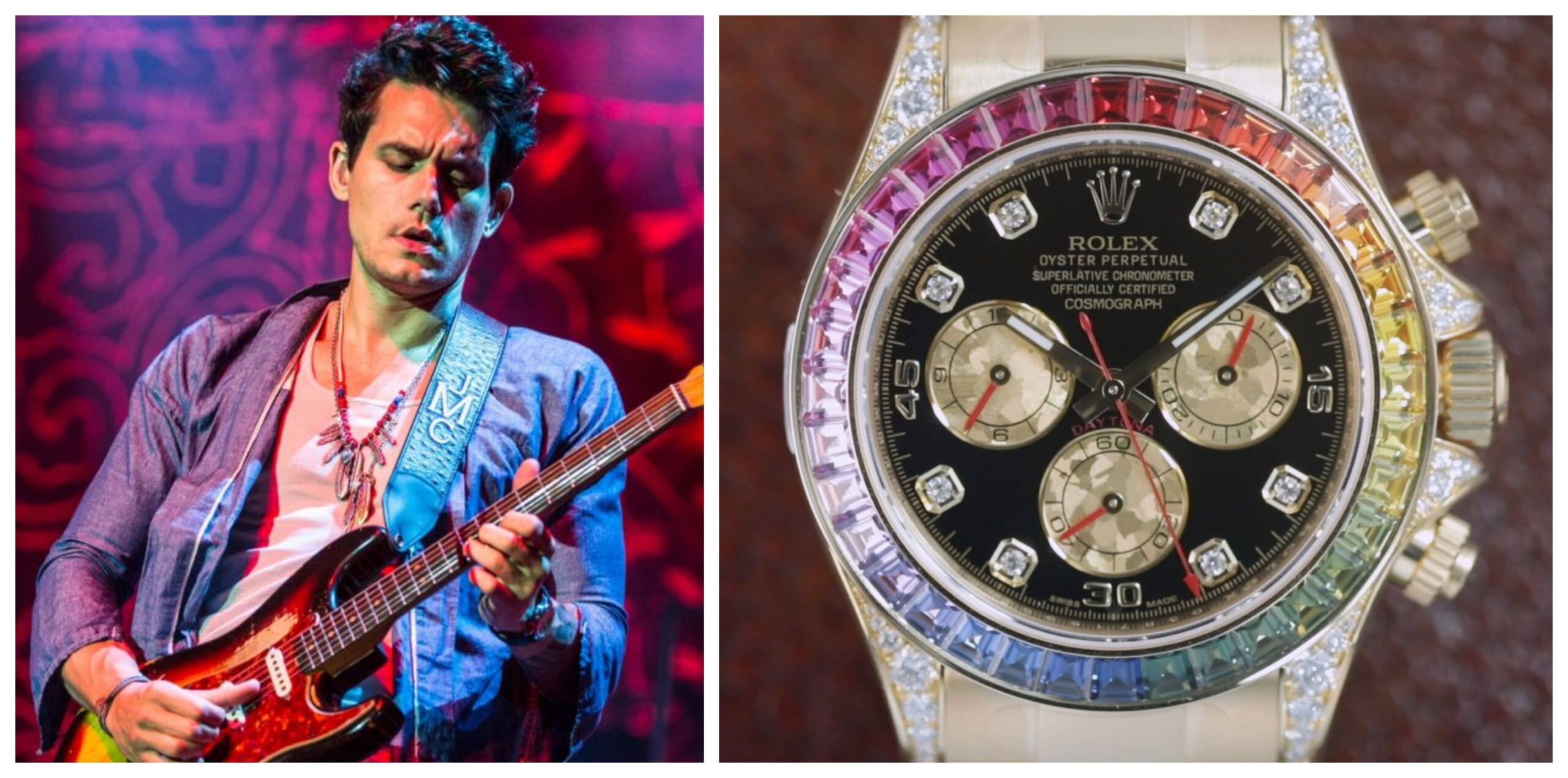 L: Getty Images R: Screengrab
His local jewelry store must be a wonderland for John Mayer. This guy absolutely loves to collect luxury timepieces, and it's not an idle hobby—that's easy to see in the video above, a new episode of Hodinkee's Talking Watches.
Mayer may be a famous singer/songwriter, but he's also a committed and educated watch collector, and his walk through some of his collection is fascinating for anyone who shares that particular obsession.
https://vimeo.com/326665372″ tml-render-layout="inline
This isn't a new thing. Mayer's love for great watches has been well-known for a while. An article about his collection published by Precision Watches has some details:
John Mayer is pretty well-known in the otherwise esoteric watch community as a prominent collector, a discerning critic, and a champion horologist.

In 2013, John appeared on the renowned Grand Prix d'Horlogerie De Geneve as a member of the jury and his love for watches has been called an 'obsession' or 'syndrome' by other celebrities –and he owns up to it.
In his talk with Hodinkee founder Benjamin Clymer, Mayer displays some of his favorites, including several unique and historic Rolex Daytonas.
 Regarding talking about his collection, Mayer says, "It's not really supposed to be like a 'flex' as the kids call it" so much as it's "a historical-based, sorta passion-based thing."
Mayer has some one-of-a-kind watches, including a striking Patek Philippe he specially requested from the Patek designers. 
It has a glowing face so he can see it on stage and his name etched in the back. He's never actually used it on stage, though, perhaps concerned about taking it on the road.
He also displays a couple of unusual, gorgeously-designed mechanical Audemars Piguet watches, including one he wore onstage while playing with Dead & Co.
One thing's for sure, this video peek into Mayer's lesser-known horological passion is genuinely fascinating to anyone either interested in the singer or in watch collecting. Check it out above.