Lace Up The Nomad Boot—Todd Snyder's First-Ever Shoe
The American designer debuts a collection of stylish, spring and summer-friendly chukka boots.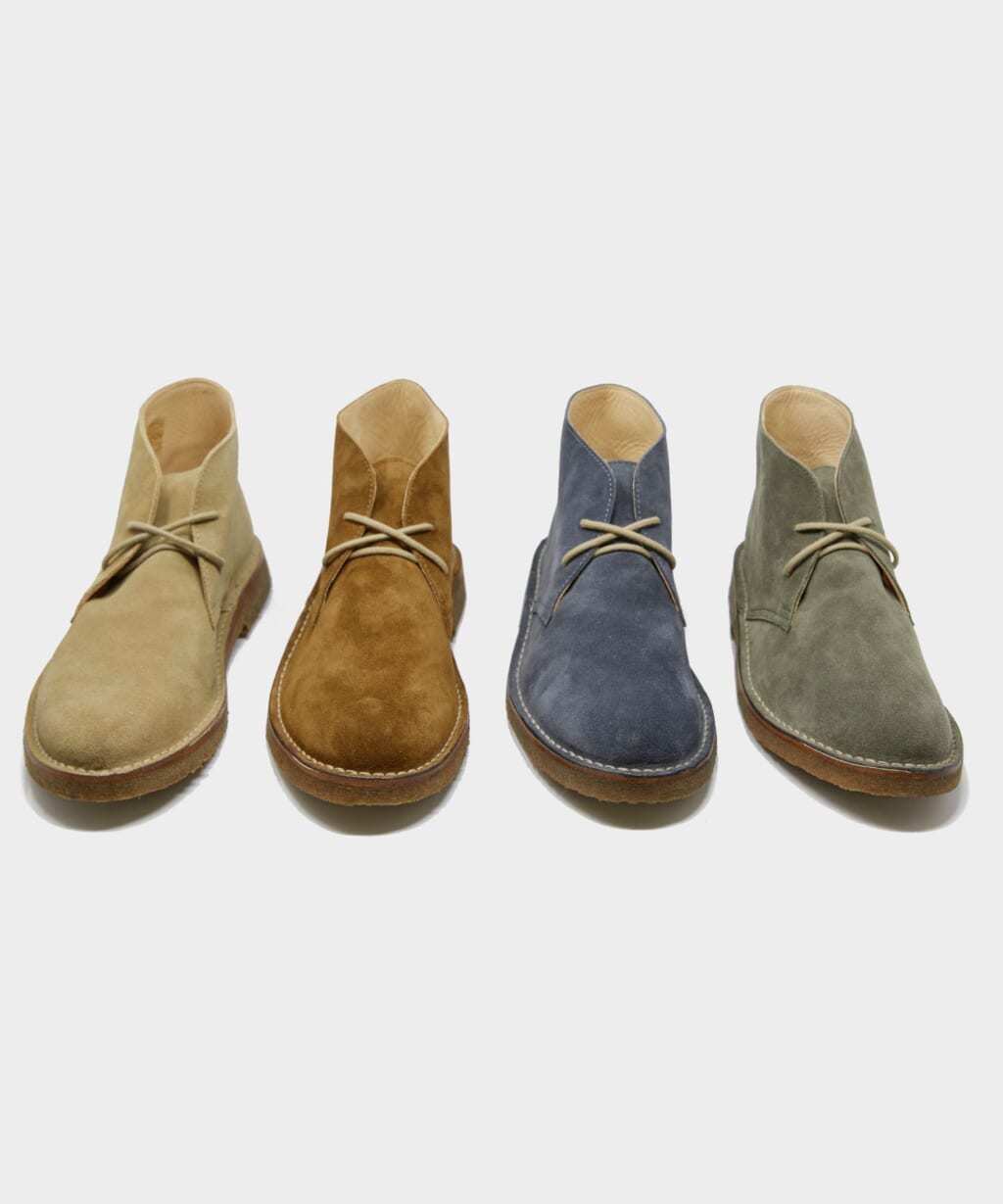 One of America's foremost menswear designers is stepping into spring in a big way with the debut of the first-ever shoe from Todd Snyder, the Nomad Boot. Spring is, believe it or not, an exceptional time to lace up a pair of your new favorite boots, all the better to add seasonal texture and functional style to breezy looks.
Now, you can do that with a pair of classic chukka boots befitting the all-American brand. Snyder draws style inspiration from the past but updates throwback pieces with modern flair, be it the recent Todd Snyder x Harley-Davidson collection or his work on a recent Converse sneakers lineup.
The Nomad Boot, however, is the first time Snyder has put his own spin on a shoe solely under the umbrella of his own brand, founded more than a decade ago off his extensive experience at J. Crew and Ralph Lauren.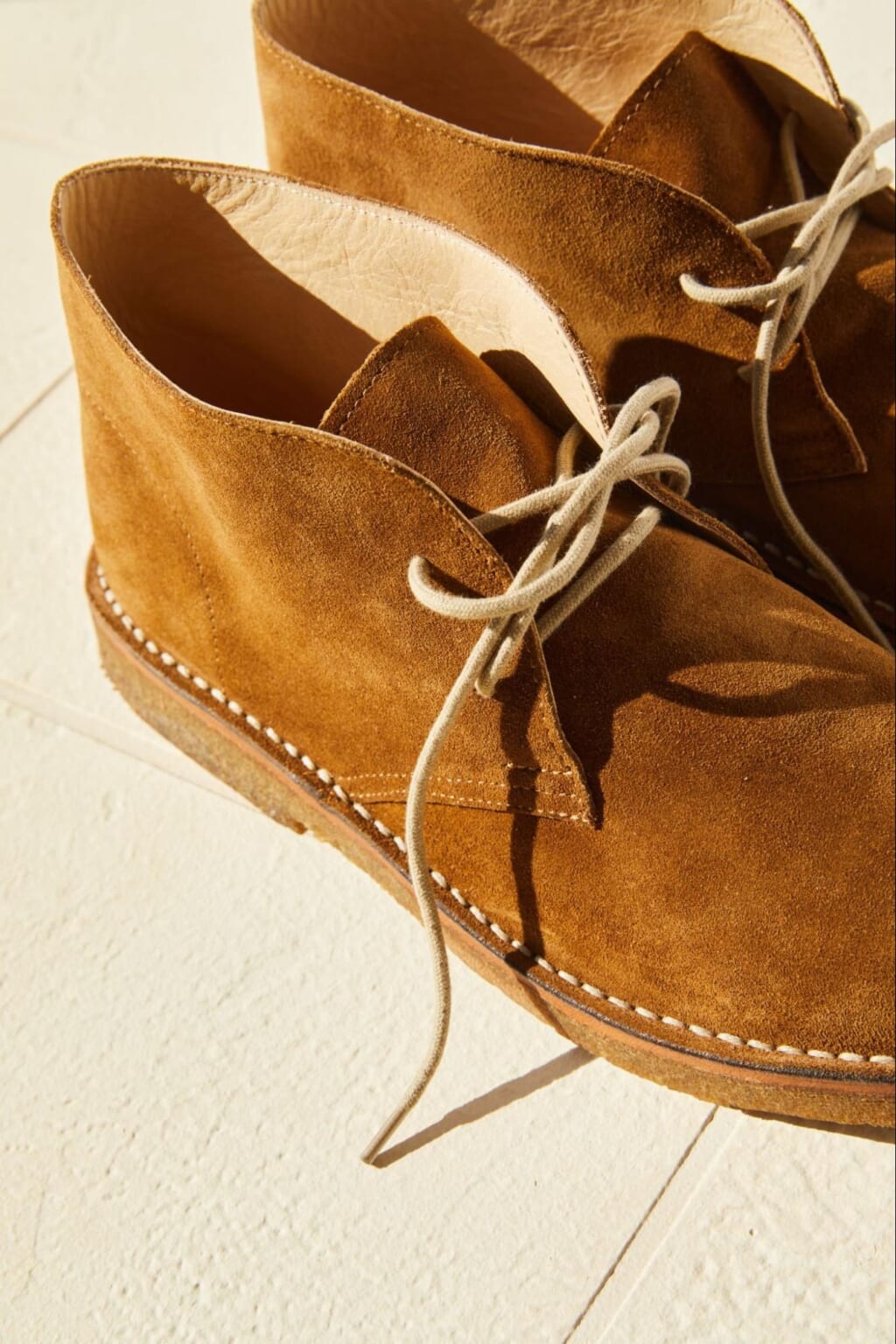 The chukka boot, as the brand puts it, is a menswear icon "that combines the best elements from a style that's been worn by beat poets, rock stars, Hollywood leading men and rappers" — who better to bring it all together than Snyder himself?
"The decision to make The Nomad Boot was an easy one. This style has been a lifelong favorite of mine and resembles a quintessential piece of menswear style." Snyder said. "If you want a perfect chukka, sometimes you need to design it yourself. Quality, fit and comfort are essential to everything I design."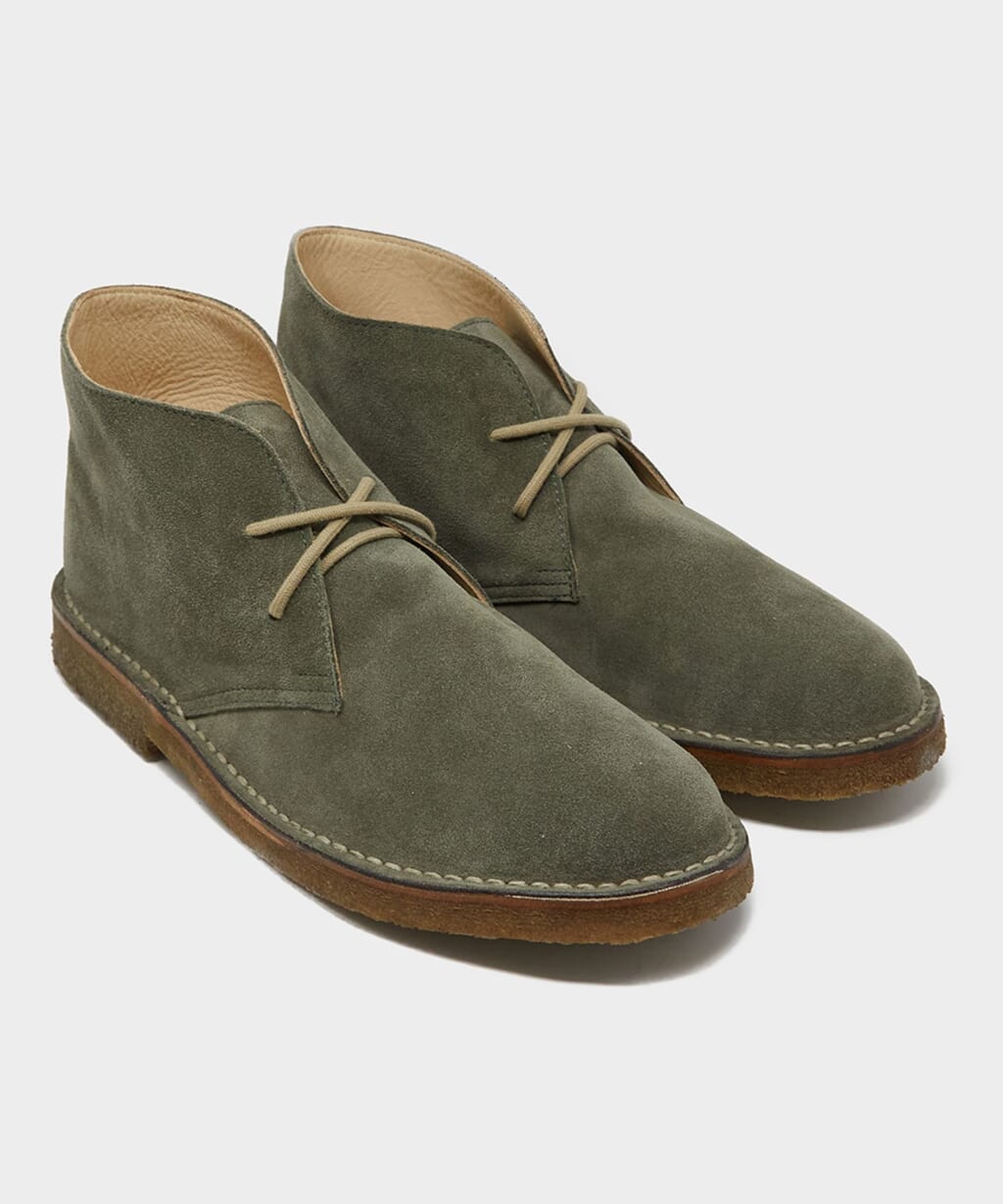 The boot itself takes its name from the NoMad area of NYC: North of bustling Madison Park, as fitting an iconic an location as any in the Big Apple. It's also a nod to the globetrotting styles sold by Snyder that work so well anywhere on the planet, be they rugged blue jeans or an elegant suede trucker jacket.
The boots are as versatile as the rest of Snyder's lineup, made to pair up nicely with the designer's selvedge denim or tailored chinos any day of the week.
The color offering is especially impressive, with dusty hues ranging from Tobacco and Tan to Sepia and Aloe available.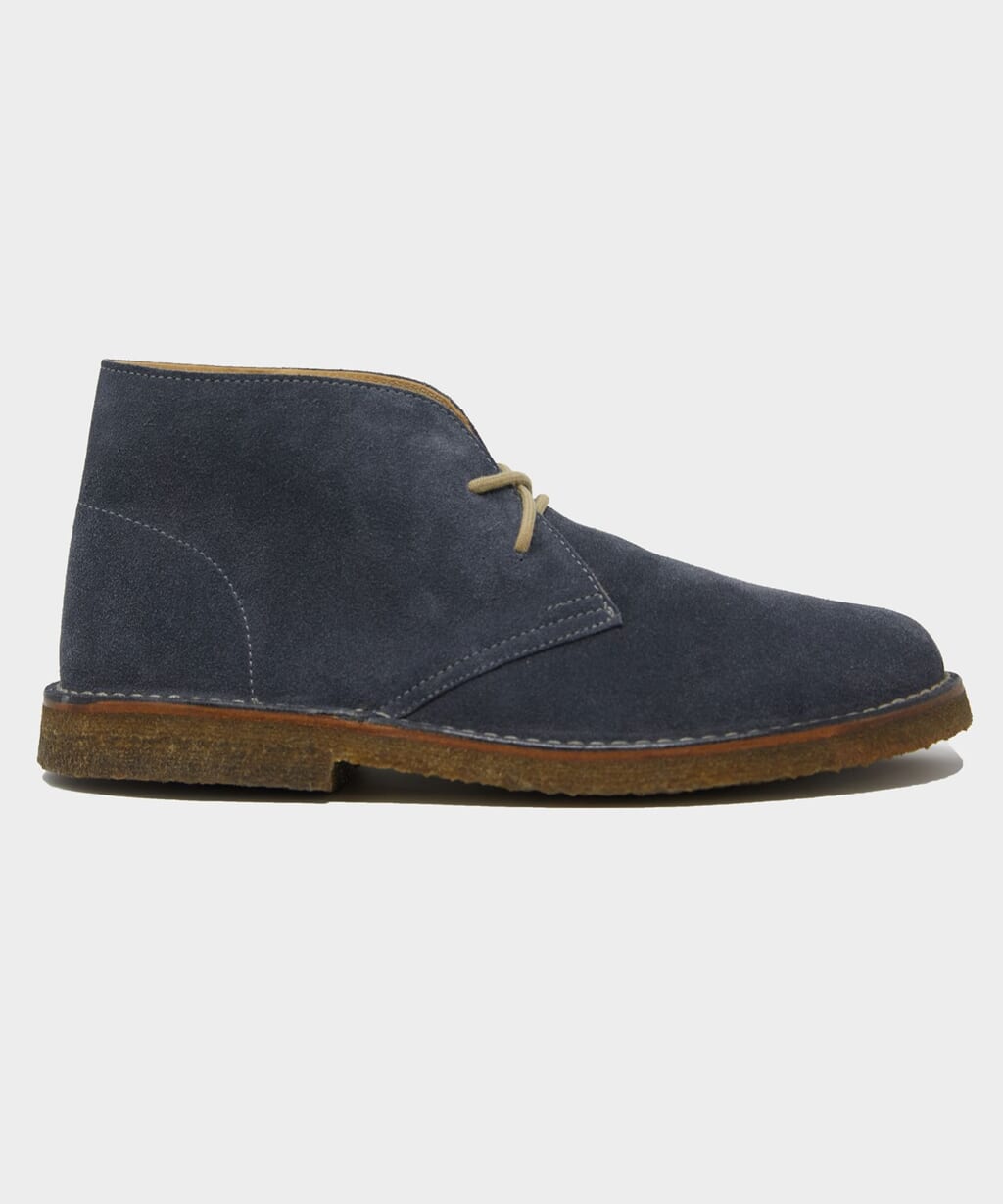 In addition to the handsome, spring-ready suede upper, the boots sit atop a crepe rubber sole, a timeless chukka boot touch that quite literally provides springy comfort with each step.
The Nomad Boots are priced fairly given the premium Italian suede and made-in-Italy construction — a pair will set you back $248, although we'd wager you might want to pick up more than one.
If this first-ever Todd Snyder shoe offering is a sign of things to come, we're sure it won't be the last pair you end up with in your closet from the famed designer.